More insects grace us with their presence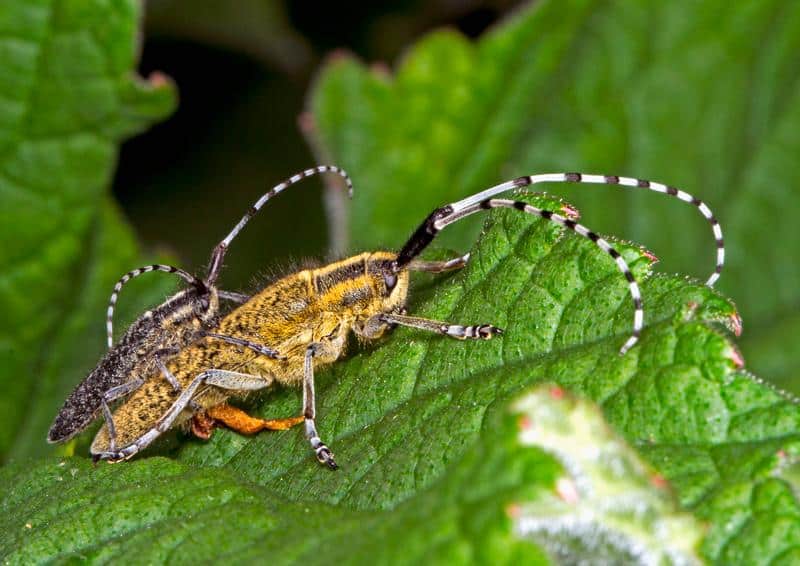 National Insect Week may have drawn to a close but these rather interesting species decided to make an appearance regardless…
Below is the Longhorn Beetle – scientific name Agapanthia villosoviridescens – a species which is more common in the south of the country.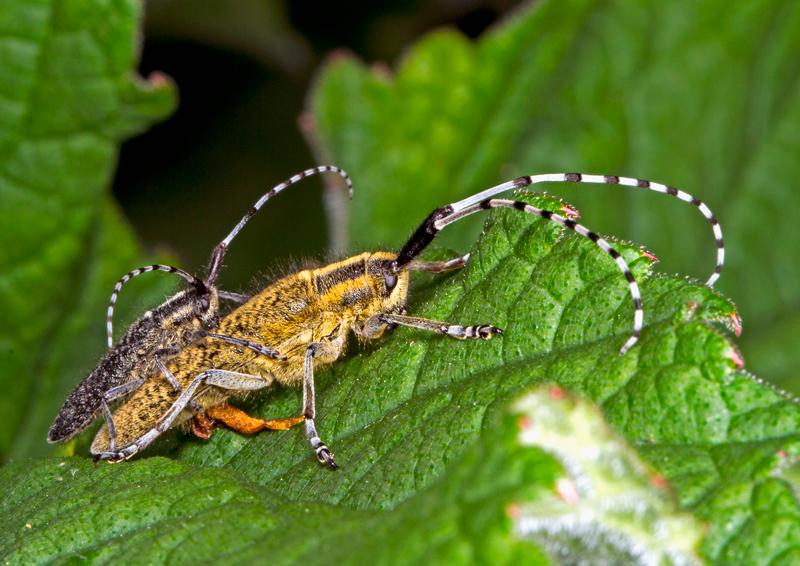 This Elephant Hawk Moth below was photographed near the Nature Trail at Midgley at dusk. They are most active at this time of the day.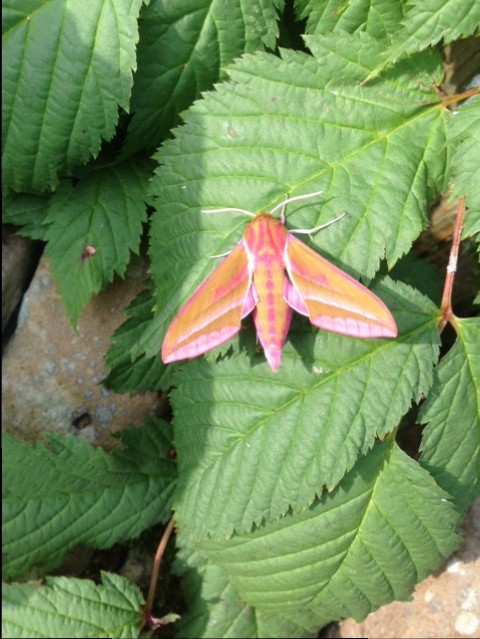 Okay, we know it's not an insect, it's an arachnid, but we thought this Green Orb Spider was too good not to share with you during a week dedicated to creepy crawlies.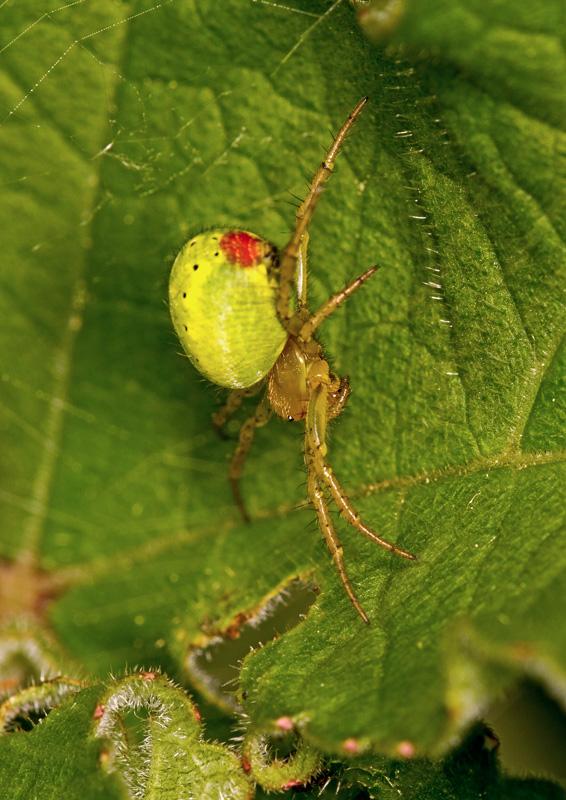 This is what is commonly referred to as a 'Burying Beetle'. Those little crablike creatures on its body cleverly cadge a lift and eat any leftovers after the Beetle has fed and then hop back on for a ride to the next meal. Not bad, eh?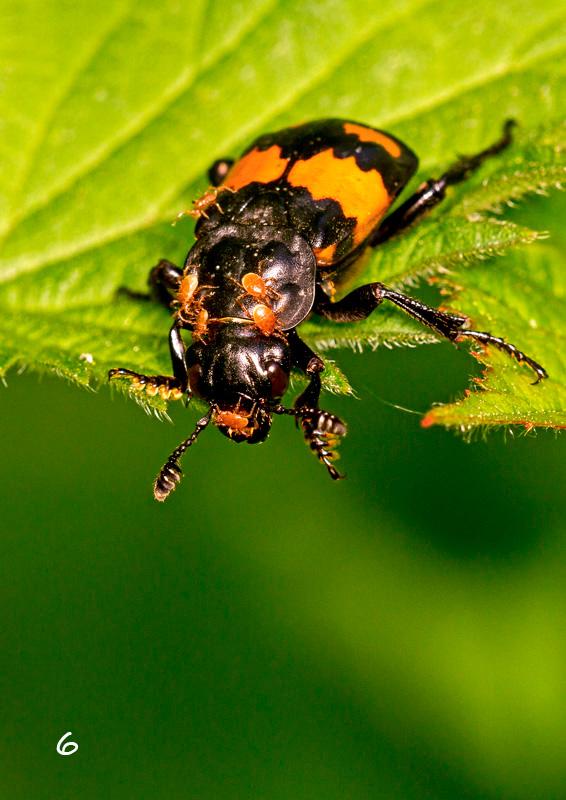 Check out our previous blog post here for more insects photographed in our woodland.
---
Posted by Earnshaws on 26-Jun-2014