Armistice Day and Remembrance Sunday
This Armistice Day is a very special one as it marks 100 years since the end of WW1, and this year Armistice Day falls on Remembrance Sunday.
Our centres at Midgley and Wentworth will observe two minutes silence on Sunday 11 November at 11.00 AM, to remember and honour those who have sacrificed themselves to secure and protect our freedom.
Remembering members of the Earnshaw Family
Like so many other families all over Europe, the Earnshaw family was to suffer losses in the war with three family members killed in the battle of the Somme in 1916. All came from the hamlet of Midgley and are remembered along with two other villagers on the memorial stone placed in Midgley, across from the old sawmill site.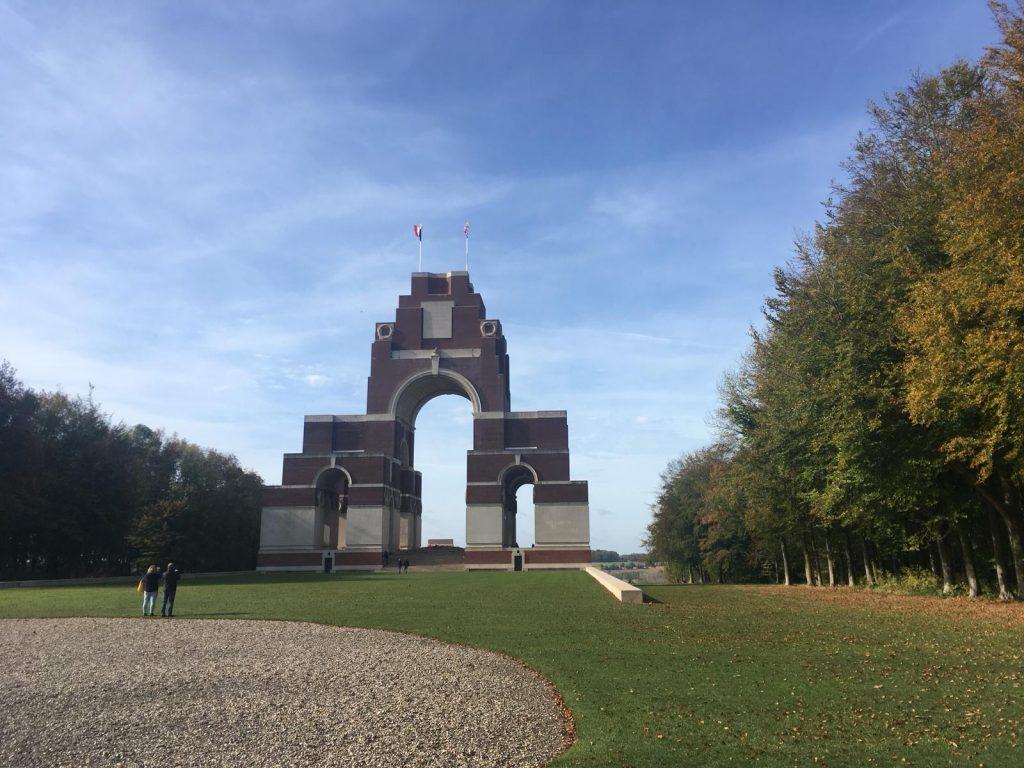 None of the bodies were ever found as was relatively common for the Somme but they are remembered on wall plaques on the Thiepval Monument.
Edward Earnshaw of the Kings Rifle Corps died aged 24 on 17/09/1916.
Fred Earnshaw of the Lincolnshire Regiment died aged 20 on 01/07/1916
Walter Earnshaw of the Duke of Wellington's (West Riding Regiment) died aged 28 on 17/09/1916
Charlotte Earnshaw, daughter of current Director, Daniel Earnshaw went to France two weeks ago as part of her GCSE history work. She visited the Thiepval Memorial in order to remember her ancestors.
Soldiers from across Yorkshire and Lincolnshire fought, and many died, in the "Pals Battalions" including the Prince of Wales's Own Yorkshire Regiment, the East Yorkshire Regiment, Alexandra, Princess of Wales's Own Yorkshire Regiment (the Green Howards) and the Lincolnshire Regiment.
---
Posted by Earnshaws on 09-Nov-2018