DOWNLOAD OUR BRAND NEW CABIN COLLECTION BROCHURE!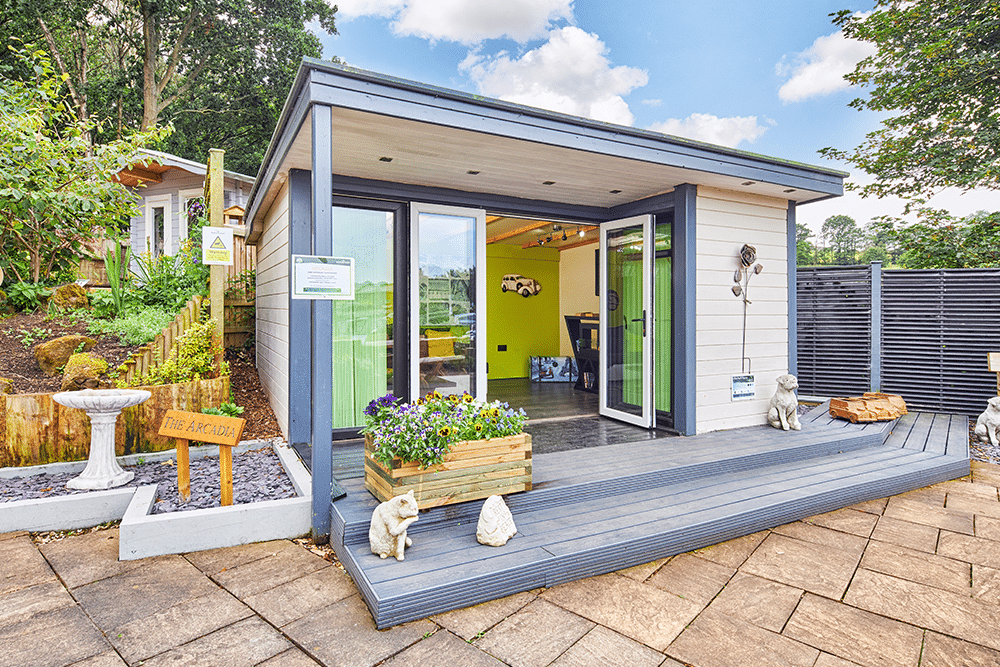 Download a copy of our brand new Cabin Collection brochure to view our range of traditional and contemporary garden cabins.
The use of gardens as outdoor living spaces is currently one of the hottest design trends in home improvements. Where people were once happy with a deck, a patio set and a simple barbecue, today's trendsetters are including fully equipped al-fresco dining experiences, outdoor lighting, outdoor heating and even outdoor kitchens, into their garden designs!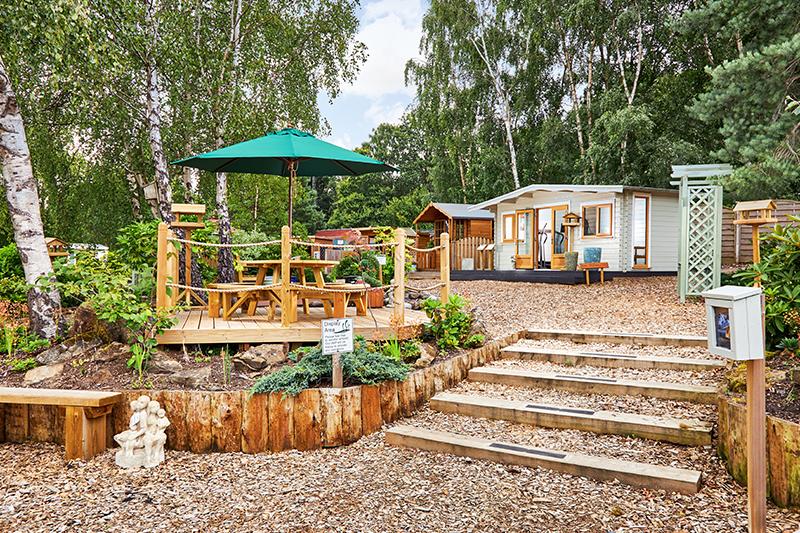 Central to this trend, more and more homeowners are now opting to install contemporary or traditional garden cabins to use space in their garden and enhance their lifestyle.
The Earnshaws Cabin Collection is composed of four clearly defined models, designed to meet your needs whilst adding a touch of flair and originality to your garden. Our top-end timber cabins can be adapted for a variety of uses including offices, studies, spare rooms and even gyms or music studios.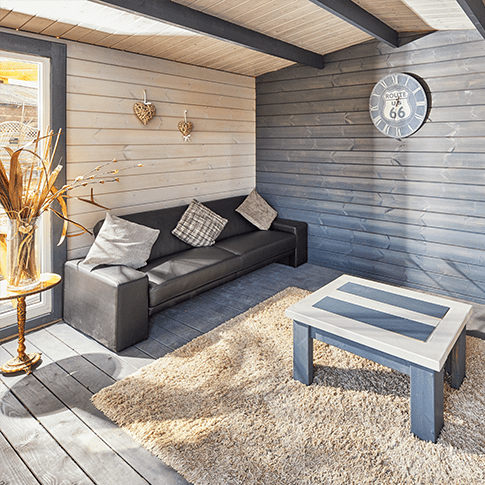 Visit one of our three centres to browse our fantastic cabin displays and speak to one of our experts. Download a copy of our brand new Cabin Collection Brochure now!
---
Posted by Earnshaws on 15-Aug-2019