Yorkshire Garden Wins Gold at Chelsea Flower Show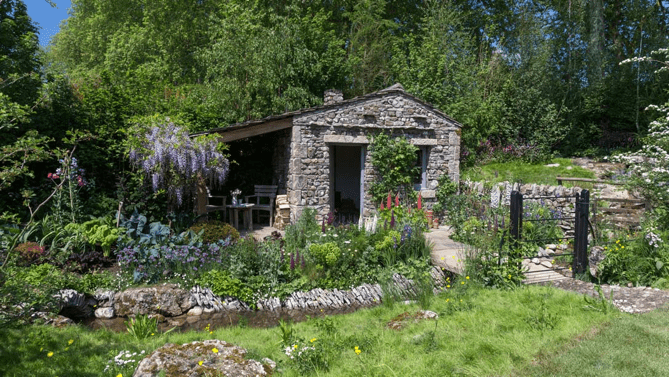 We were delighted to hear that a Yorkshire Dales-themed garden won gold at this year's RHS Chelsea Flower Show.
For avid gardeners, you may have already seen the coverage of the "Welcome to Yorkshire" Garden, designed by Mark Gregory, at Chelsea. His amazing gold medal winning design also won the award for Best Construction.
Gregory's Yorkshire-inspired entry celebrates the areas stunning scenery, natural materials, traditional crafts and artisan food production and is intended to inspire the public to visit the county and experience its nature first-hand.
Visitors can explore Chelsea Flower Show until Sat 26th May and can expect to see in the Yorkshire display; flowering wisteria, a babbling brook emerging from under a boulder, with a wonderful woodland backdrop, for wildlife to feel at home.
Click here to see the garden.
Take advantage of our Spring Bank Holiday opening hours and create your own Chelsea-worthy garden. Join us at one of our three centres across Yorkshire and N.Lincs for all your gardening needs, including landscaping products, compost, planters, decking and fencing.
Photo courtesy of The Royal Horticultural Society
---
Posted by Earnshaws on 23-May-2018