Christmas Jumper Day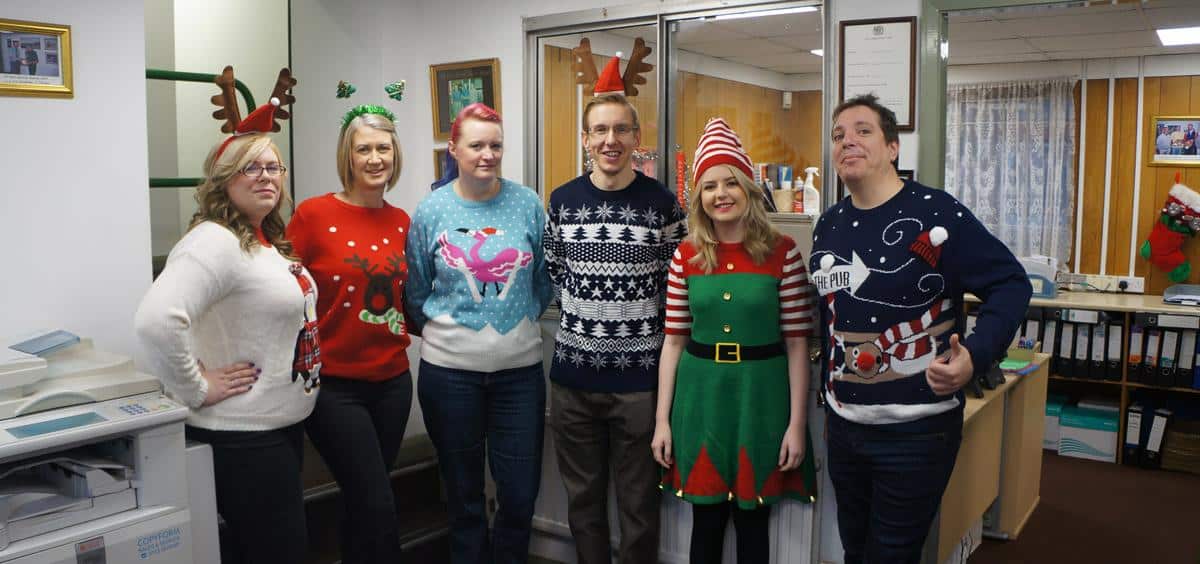 Stylish and silly, traditional and funky, we've all got our favourite Christmas jumpers on today!
But we're not just being silly; we're helping to raise money for a serious cause. By taking part in national Christmas Jumper Day, we are helping to support Save the Children's efforts to ensure every child grows up healthy and happy.
For the luxury of being able to wear our jazzy jumpers to work, we've all been donating to Save the Children. We've had a sweepstake to find out what it is that Julie Walters is holding up to her ear. There's been much debate about this; Jen in the office thinks the hidden object is something totally random, whereas Allan in production is convinced that it has to be something logical like a phone!
We've all been munching our way through some fantastic Papa John's pizza for lunch. They are kindly donating 50p to Save the Children for every XXL pizza, so naturally, our Directors bought six! We're also adding to the donation box while we eat.
It's important to remember why Earnshaws are taking part in National Christmas Jumper Day. While we're having a bit of fun, we're also doing our bit to aid a fantastic charity. Save the Children give a healthy start in life, the opportunity to learn and protect children from harm, in the UK and around the world.
---
Posted by Earnshaws on 16-Dec-2016