EFC Brigg and RAF Ingham Form Alliance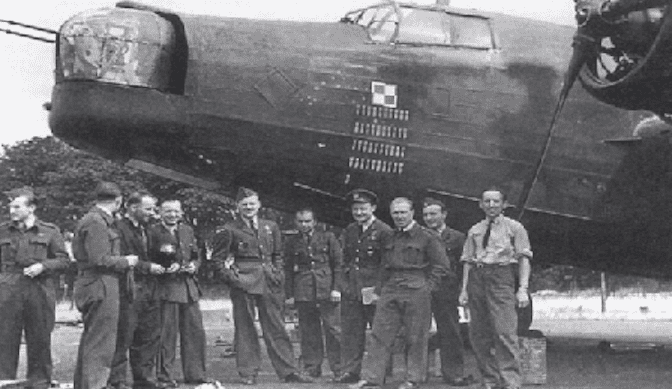 This year marks the 70-year anniversary of the closure of RAF Ingham. It's not widely known, but Royal Air Force Ingham was a military airfield situated just 15 miles north of Lincoln. During the darkest days of WW2, it served as a launch pad for the various bomber squadrons who took part in some of the most dangerous bombing missions of WW2. 
Interestingly, RAF Ingham was home to No. 301 and No. 305 Polish Bomber Squadron, part of a Polish bomber unit which fought alongside the RAF during the Battle of Britain. The airmen who made up these squadrons were Polish exiles who had escaped to Britain after the fall of Poland in 1939, and then France in 1940.
Gone but not forgotten
In 2003, Geoff Burton, the founding member of the Ingham Aviation Heritage, became fascinated with the airfield and started to research the airfields past. The Ingham Aviation Heritage is now a registered charity which aims to create a heritage centre at the airfield utilising the old airmen's mess building which still stands at the site. The heritage centre will tell the story of the Polish, Canadian, Australian and British men and women who served there.
Earnshaws Fencing Centre at Brigg are very excited at the prospect of working alongside the RAF Aviation Heritage. More details of our involvement in the project will be published soon.
For more information about RAF Ingham and to support this worthwhile project visit their website. 
---
Posted by Earnshaws on 30-Jun-2016