The RSPB Big Garden Birdwatch 2022
Simply count the birds you see in your garden to help with conservation efforts!
Approximately 38 million birds have been lost from UK skies in the last 50 years.
By taking part in Big Garden Birdwatch, you can make a difference in counteracting this shocking statistic.
Wherever you are, whatever you see, it counts and the RSPB want to know!

How to Take Part
Taking part is fun, free and couldn't be simpler!
For one hour between Friday 28th to Sunday 30th January 2022…
1. Watch the birds around you; either in your garden, from your balcony or at a local park
2. Count how many of each species of bird lands on your patch
3. Go online and tell the RSPB what you saw
Click here to watch an instructional video on taking part!

How to Attract Birds to Your Garden
Our centres stock everything you need to attract birds to your garden, including bird feed, bird tables and nesting boxes.
In preparation for the Big Garden Birdwatch, the RSPB has provided information about what different bird species eat and where you should put the feed for best results, as well as top tips for placing bird feeders, tables and bird baths and the importance of keeping them clean.
Click here to find out more.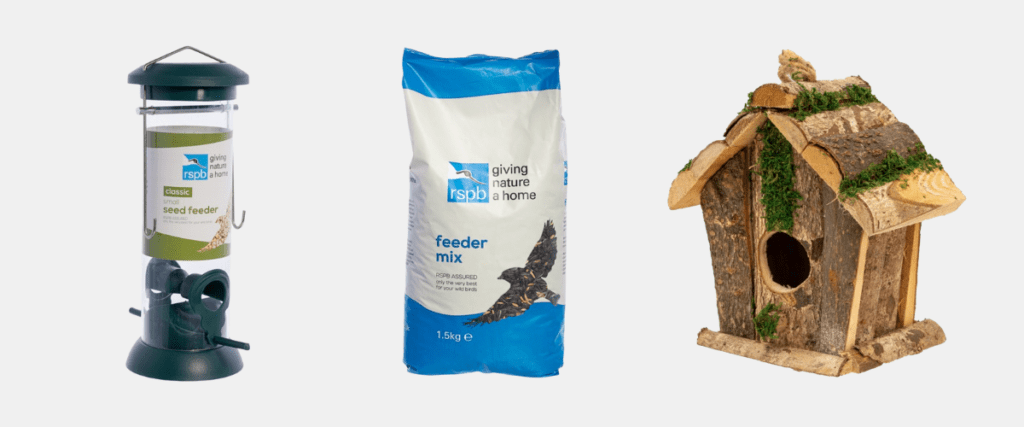 Tune in to Big Garden Birdwatch Live
The RSPB will host Big Garden Birdwatch Live across the weekend, from Friday 28th to Sunday 30th January. Enjoy expert commentary from across the UK, interviews and chat with special guests and wildlife experts, as well as the opportunity to ask questions and share your photos and stories with the Big Garden Birdwatch community.

Whether you're a birdwatching expert or a total beginner, you can help the RSPB to monitor and protect our native bird species by taking part in this year's Big Garden Birdwatch.

Click here to register and receive your Big Garden Birdwatch guide!
---
Posted by Earnshaws on 11-Jan-2022