June in Your Garden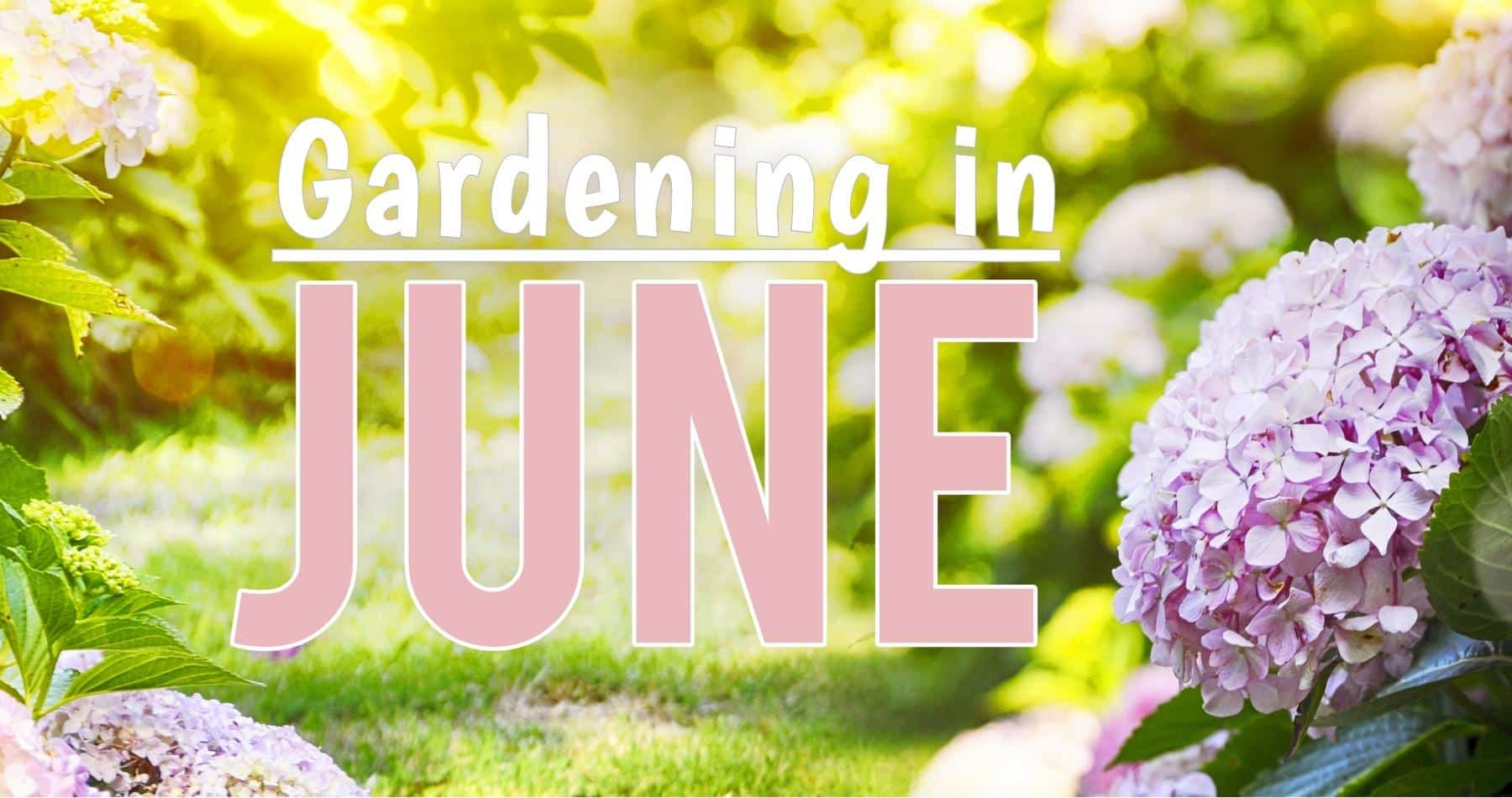 Here is our monthly round-up of news, tips and ideas to make the most of your garden!
With flowers blossoming, vegetables ready for harvest, and weeds at their most persistent, there is plenty to do in the garden this month!
Keep reading to discover some popular garden trends for summer, the best flowers to grow this month, and a must-read for June…

JUNE GARDEN CHECKLIST
Here are some important tasks to undertake this month:
• Clip evergreen hedges. Privet, box and yew, as well as other evergreen hedges, should be clipped while they are in active growth.
• Check for dry soil. Assess your plants daily, particularly fruit trees and shrubs that are still getting established, to see if any need watering.
• Remove scarlet lily beetles. These bright red beetles will eat just about every part of a flower if they can; particularly lilies and fritillaries. Also look out for the brown larvae they leave on the undersides of leaves.
• Thin out fruit tree branches. Although 'June drop' means that some fruit will naturally be lost, decongesting the branches of your fruit trees can lead to larger, healthier crops.
• Harvest lavender flower heads. Use the heads from your lavender plants in baking, crafting or to garnish your meals!
• Keep on top of weeding. Avoid the risk of plants having to compete against weeds for water, light and nutrients!
• Avoid overcrowding. Continue to thin out clusters of hardy annual plants in order to avoid overcrowding.
• Prevent wind damage. Provide wooden stakes for tall perennial plants to avoid wind damage.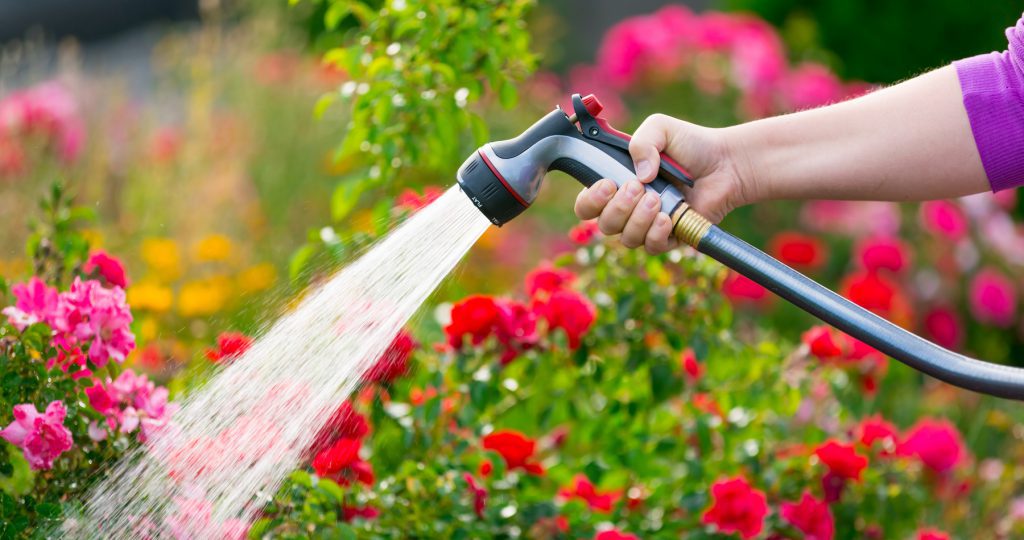 THINGS TO SOW AND GROW IN JUNE
FRUIT AND VEG
• Pak choi. Perfect for salads, this oriental vegetable can be harvested after 30 days, providing young leaves, or after 45 days for a 'heart'.
• Broccoli. Late-sprouting varieties of broccoli, such as calabrese, can still be planted now and are best when sown into pots of multipurpose compost.
When harvesting, cut the head before the florets begin to open, and the plant should continue to produce new heads.
• Spring onions. This space-saving vegetable can be sown now for harvest in autumn.
• Florence fennel. Begin sowing Florence fennel now for harvest around September.
FLOWERS
• Nasturtiums. These colourful, edible, trumpet-shaped plants are easy to grow and make are a great companion for vegetable crops.
• Coreopsis. June is the last month for growing Coreopsis outdoors, though they are also one of the best plants for containers.
• Candelabra primulas. June is the perfect time to sow new Candelabra primulas seeds and create a vibrant display, as any that had been previously sown will have just finished blooming.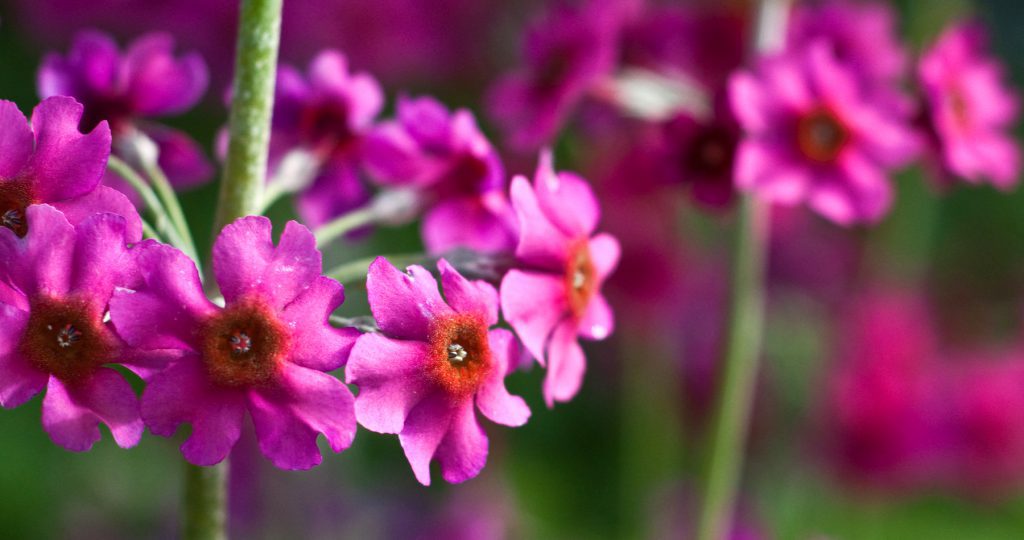 GARDEN TRENDS TO EMBRACE THIS SUMMER
1. ENHANCE NATURE
Having embraced gardening and the outdoors over the past year, more natural, wildflower-filled gardens are definitely on trend. The focus has shifted from precise landscaping to embracing the restorative properties of nature for humans and wildlife alike.
2. PROVIDE FOR POLLINATORS
Pollen-rich flowers, such as Salvias, Crocus, Dahlia, and Geranium phaem, have recently experienced a growth in popularity, as people look to make their gardens more pollinator-friendly all year round. Visit us in-store to explore our range of seeds!
3. CREATE LEVELS
Using steps, paths, decking and borders to create different levels within your garden, can instantly elevate your outdoor space!
4. MAKE YOUR GARDEN MULTI-PURPOSE
Outdoor spaces have become more important than ever. Therefore, maximising comfort and functionality is a must!
Outdoor furniture, beautiful paving stones and impressive floral displays can all transform your garden into the perfect space for socialising!

NEWS IN NATURE
Brand New RHS 'Bridgewater' Garden
Dubbed 'Europe's biggest gardening project', the new Bridgewater garden is a 154-acre regeneration of the derelict gardens of Worsley New Hall, located in Salford. The curator of the project, Marcus Chilton-Jones, said the RHS has purposefully selected this location in order to appeal to a wider audience.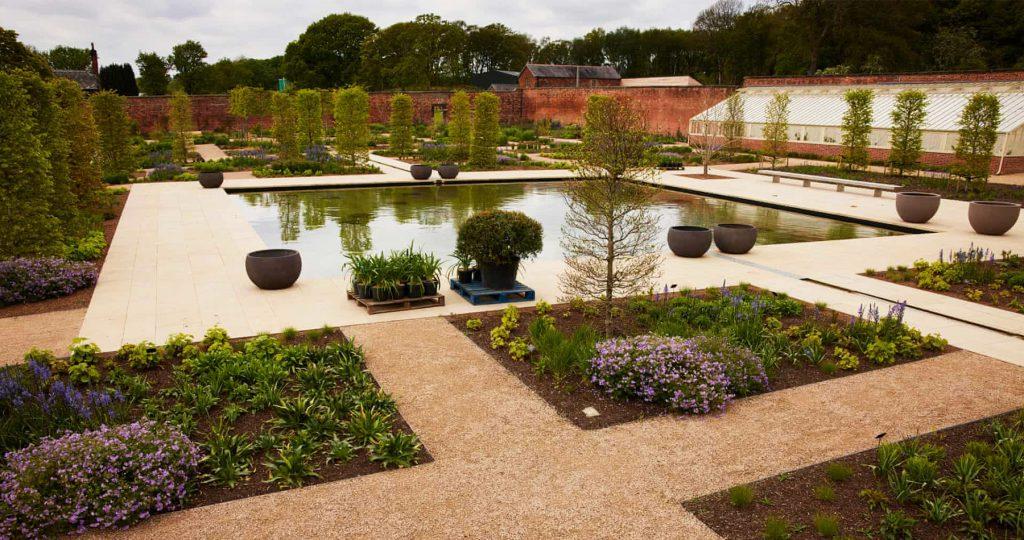 Photograph: Christopher Thomond/The Guardian

Furniture Favourites
We have a stunning new array of outdoor furniture available at our centres, perfect for al fresco dining and creating a comfortable place to socialise!
The Acacia Range
Available at all of our centres and ready to take away, the Acacia hardwood benches are the perfect addition to any garden.
Their superior, pre-oiled finish offers superb durability and minimal maintenance, meaning they'll be a staple feature in your garden for years to come!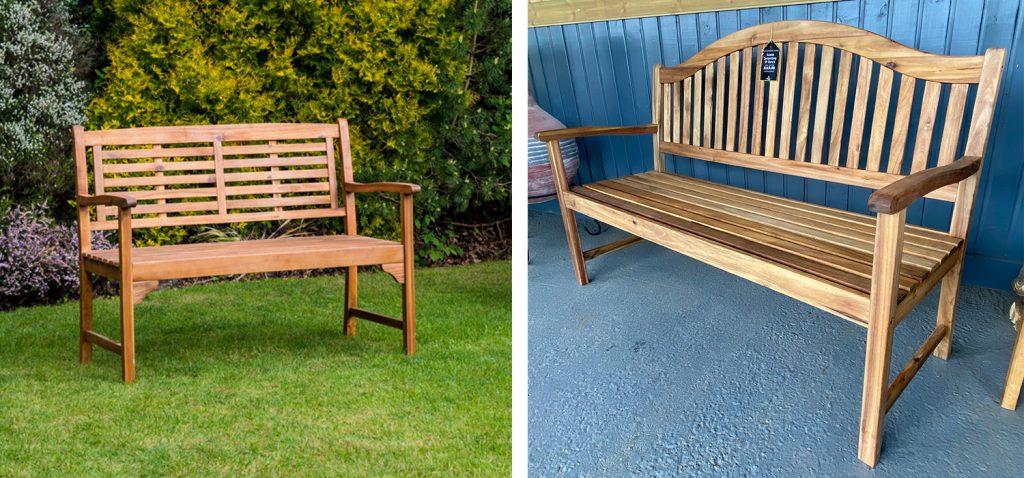 The Portofino Range
Dine out in style this summer, with the elegant Portofino bistro set.
The contemporary design complements any garden, while the optional seat cushions make this a comfortable place to sit back and relax!
Visit us in-store to view our entire furniture range or click here.

DID YOU KNOW?
The biggest flower in the world is the Rafflesia Arnoldii. Found in the forests of Indonesia and first discovered in 1797, it can measure an amazing 3 feet across when fully grown!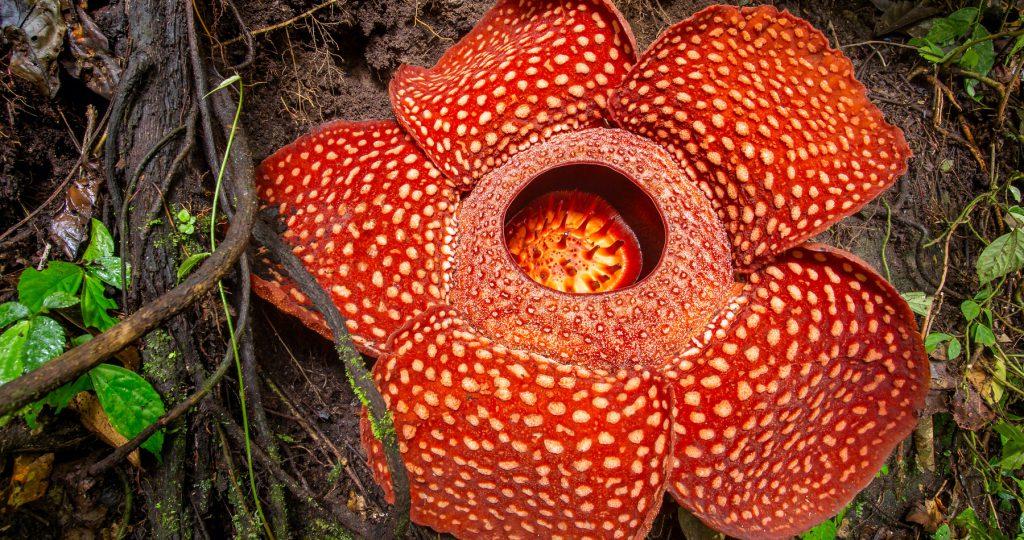 GARDENING BOOK CLUB:
Making a Garden by Matthew Wilson
Written by RHS gardening expert, Matthew Wilson, 'Making a Garden' explores how to transform your garden into a retreat; taking you through the process from conception and design to action, using examples ranging from urban garden makeovers to the remodelling of a castle garden.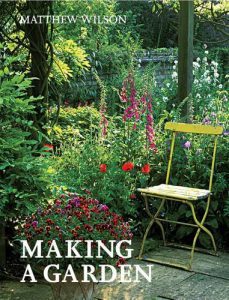 Photograph: Amazon

MUST-SEE TV:
Alan Titchmarsh: Spring Into Summer
With warmer months on the horizon, Alan Titchmarsh celebrates our ability to get back outside and take advantage of our outdoor spaces. Joined by a celebrity guest each week, Alan discusses what to plant for the coming year and how to get the most from your garden!
The programme airs every Monday at 8pm on ITV, or you can catch up on Season 1 here.

FINAL WORD
"It is the month of June, The month of leaves and roses, When pleasant sights salute the eyes and pleasant scents the noses."
– Nathaniel Parker Willis

Stay safe,
From all the team at Earnshaws.
---
Posted by Earnshaws on 01-Jun-2021