November in Your Garden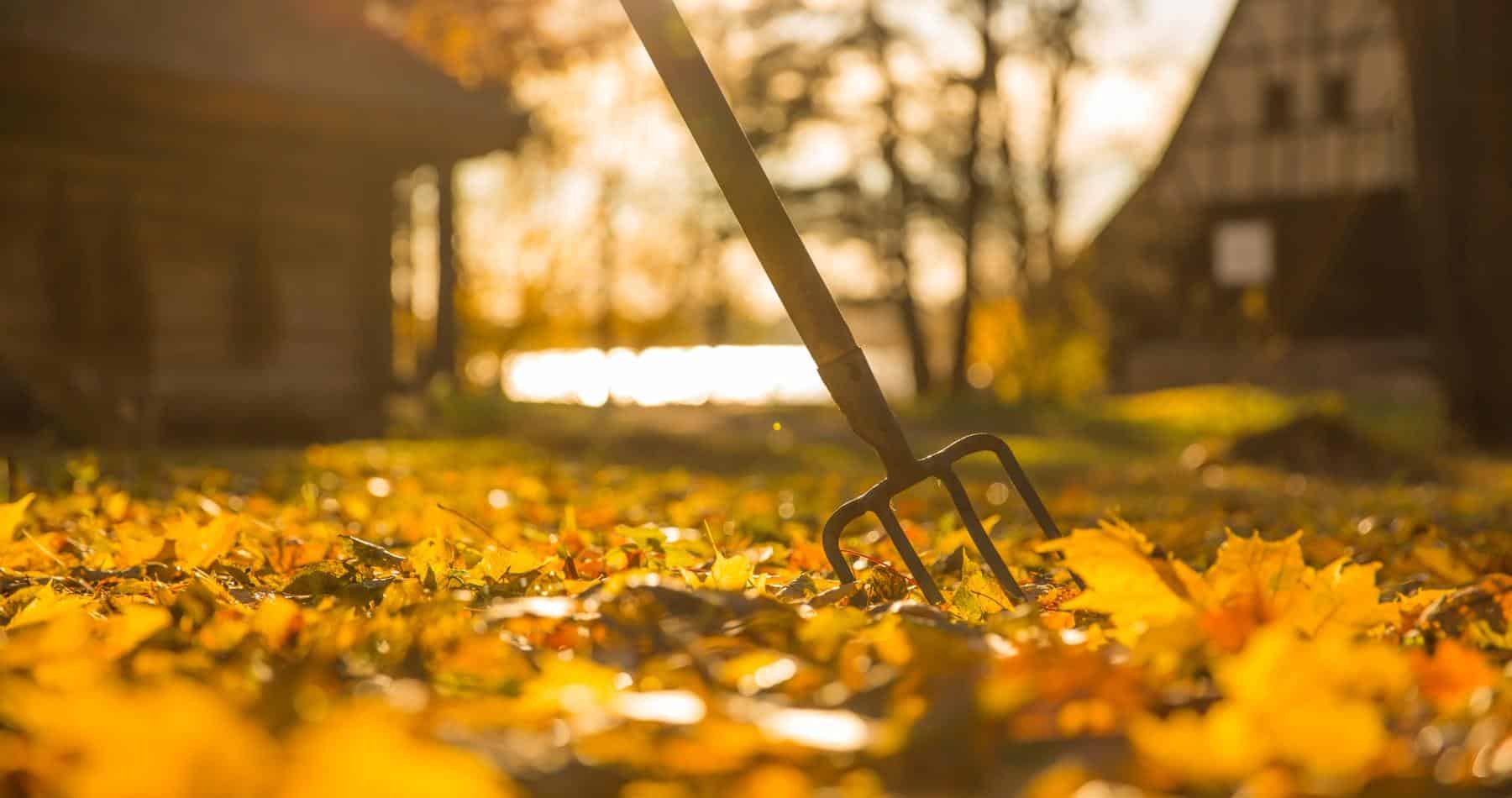 Here is our round-up of news, top tips and ideas to make the most of your garden!
Winter is on its way, bringing with it the inevitable frosty mornings, heavy rain and brisk winds. Despite the weather in November, there's plenty to be done in the garden – keep reading to find out more!

NOVEMBER GARDEN CHECKLIST
Here are some of the most important garden jobs for this month, which will help to maintain your garden throughout the colder months and ensure that it bounces back in spring…
• Protect semi-tender plants. Shrubs which are best kept outside but are also semi-tender, such as pomegranates, olive and bay, can be damaged by harsh weather and so should be wrapped in horticultural fleece. This will protect the plants against most winter frosts but will require a second layer or to be brought indoors when the temperature falls below 5ºC.
• Compost refresh. Don't forget to turn your compost heap regularly to maintain efficient decomposition even when the temperature drops. View our variety of compost bins in-store.
• Remove damaged produce from harvests. Many fruit and vegetables can be stored right through to spring, however it is important to remove any that are going off to avoid ruining the rest of the crop.
TOP TIP:
Store your fruit and vegetables separately and in a dry place, as fruit gives off ethylene gas which speeds up the decomposition process of vegetables.
• Provide support for trees. Add stakes and ties to young trees, positioning the stake so that the tree will be blown away from it, to avoid damaging the bark. Allow branches to move freely while the roots and stem are kept still by attaching the stake lower down.
• Remove leaves from lawns and ponds. Collect any fallen leaves and allow them to decompose into leaf mould. This is perfect to add to mulch or compost.
• Add insulation to your greenhouse. Keep your plants happy over autumn and winter by adding insulation to your greenhouse.
• Plant tulip bulbs in beds and borders. Tulips will grow best in well-drained soil, in a border or bed that gets full sun but is also protected from harsh winds. Plant the bulbs twice the bulb's width apart and at a depth of three times the bulb's height.
• Plant in pots. Irises, hyacinths, daffodils and muscari are all fantastic and vibrant options for creating a powerful spring-flowering display using pots. Simply fill one third of a pot with compost and horticultural grit in a ratio of 2:1, then lay your bulbs on top so that they almost touch. Finally, cover the bulbs with compost to twice their height, add a layer of grit, pat down and water.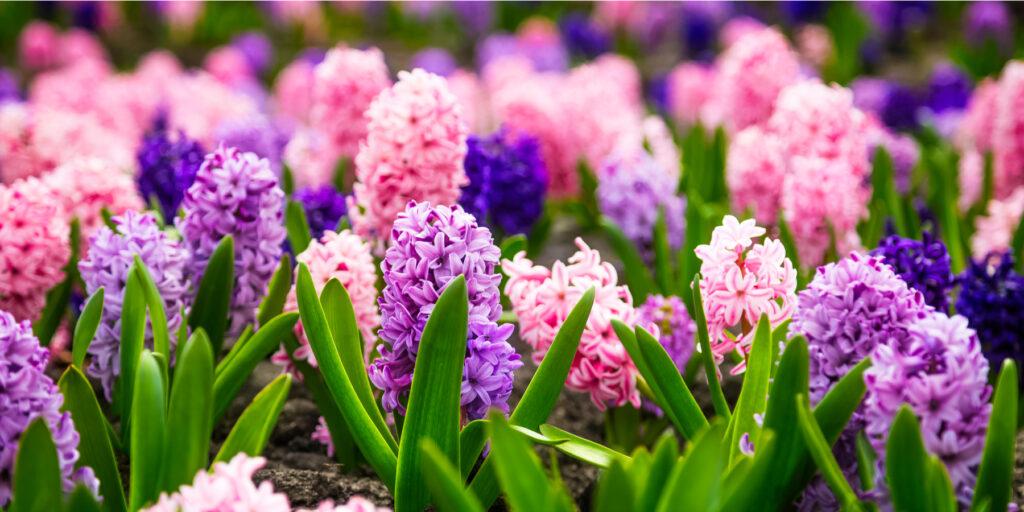 WHAT TO SOW, GROW AND HARVEST THIS MONTH
• Sow broad beans. Loosen the soil before sowing to ensure the long roots of broad beans have somewhere to go. Plant 5cm deep and 20cm apart.
• Plant apple trees. Most species of apple are self-infertile, which means they need to be planted near a tree from the same pollination group in order to develop well. Ideally, this will be in a sunny but sheltered location that drains well. Dig a shallow hole up to three times the diameter of the young plant's root system, then place the plant in the hole and carefully cover with soil to remove all air pockets. Gently step on the covering soil to firm it.
• Plant raspberries. Opt for either bare root or container plants. Clear the site for weeds prior to planting, dig in plenty of well-rotted manure and general fertiliser. Supports for the raspberry canes are best added at the time of planting. When planting, the first roots should be 5cm or less below the soil level, and then covered with a thick mulch. After planting, cut the canes down to 25cm tall.
• Grow onions. Plant young bulbs approximately 2cm deep, so that just the tip is visible, and spaced 5-10cm apart. Firm the surrounding soil and water well. If birds are a likely pest, cover the bulbs with fleece.
• Harvest greenhouse-grown lettuce. Many salad leaves thrive in the conditions of late autumn, including 'Little Gem', 'Tom Thumb' and 'Rouge d'Hiver', providing fresh leaves throughout autumn and into winter.
• Harvest leeks. Leeks are very hardy, so only need to be harvested as and when needed. To lift from the ground, push a fork into the soil, a little distance away from the leek to avoid damaging the stem, and loosen the soil around the roots. Gently pull the leek from the ground, as the blanched white stem could be up to 15cm long. Brush the soil off the roots and stem, and use secateurs to trim the roots.
• Harvest Brussels sprouts. Let your sprouts enjoy a few frosts before harvesting to achieve a sweeter flavour.
• Harvest carrots. Baby carrots should be ready for harvesting after 50-60 days from when they were planted, while mature carrots should be ready after about 75 days. As with leeks, only harvest when needed, as carrots can last for weeks extra in the ground during the winter months, but be sure to harvest everything before the ground freezes over.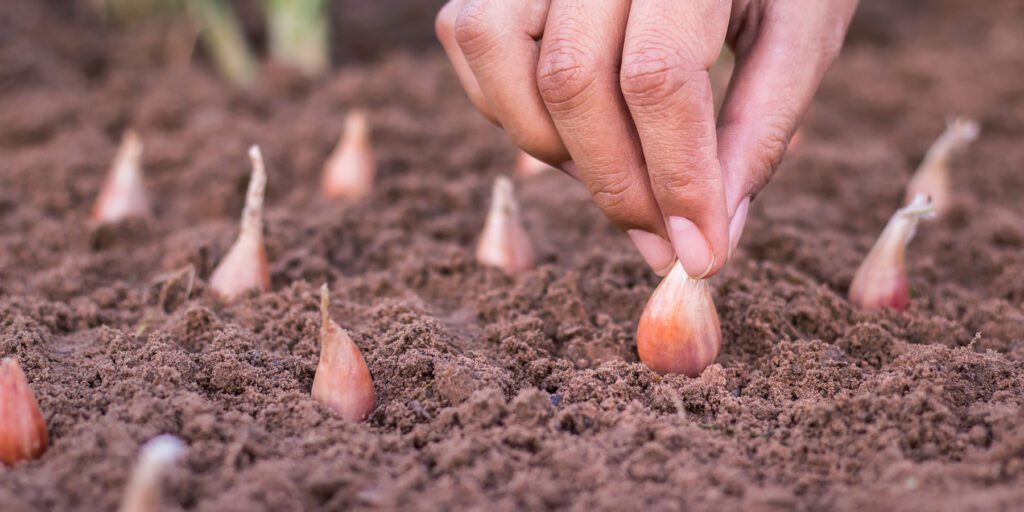 PERFECT YOUR WINTER PRUNING
Pruning shrubs and trees is all about keeping them healthy, minimising the impact of pests and diseases, and making it easier to see damaged or dead wood in the future.
Late winter and early spring are the best times to prune plants, as active growth has mostly halted and the foliage is gone, allowing you to better see the parts that need trimming or removing.
Here are some top tips for pruning this November:
• Maintain general structure. Avoid removing the branches or stems that give the tree or shrub its general shape and structure.
• Remove small, overgrown and lower branches. The branches that grow towards the bottom of a tree or plant should be removed, to improve health and overall appearance. Similarly, cut back small or overgrown branches at the crown to increase healthy growth.
• Check the weather! Pruning is best done on a mild and dry day, as this helps to limit damage from cold weather and the spread of waterborne plant diseases.
• Protect against wind damage. Plants like buddleias, floribunda roses and lavateras can be damaged by strong winds. To prevent this, remove the top third of the plant and any seedheads that could be scattered across your garden.
• Train newly planted trees. Young trees that are newly planted can sometimes grow into undesirable shapes or become cluttered. To direct the tree's energy towards developing its canopy, get rid of shoots growing on the lower third of the main stem.
• Routine rose pruning. For routinely pruning roses, first remove dying or dead branches, then tie in fresh growth. If your plant is heavily congested, cut out very old branches from the base to allow and promote new growth.
• Avoid leaving pruning stubs. Cut branches at the node, where one branch attaches to another, to reduce the risk of disease.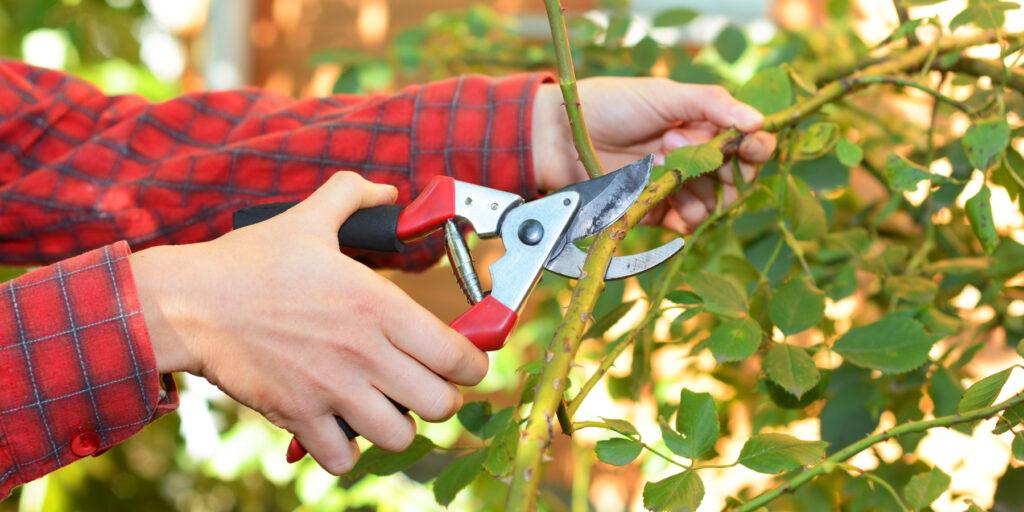 NOVEMBER NEWS
GARDENS OF THE YEAR 2021 – HAVE YOUR SAY!
The eight finalists for the People's Choice award have been selected and it's time for you to have your say!
Click here to see the incredible gardens and vote for your favourite.
Voting closes at midday on 15th November.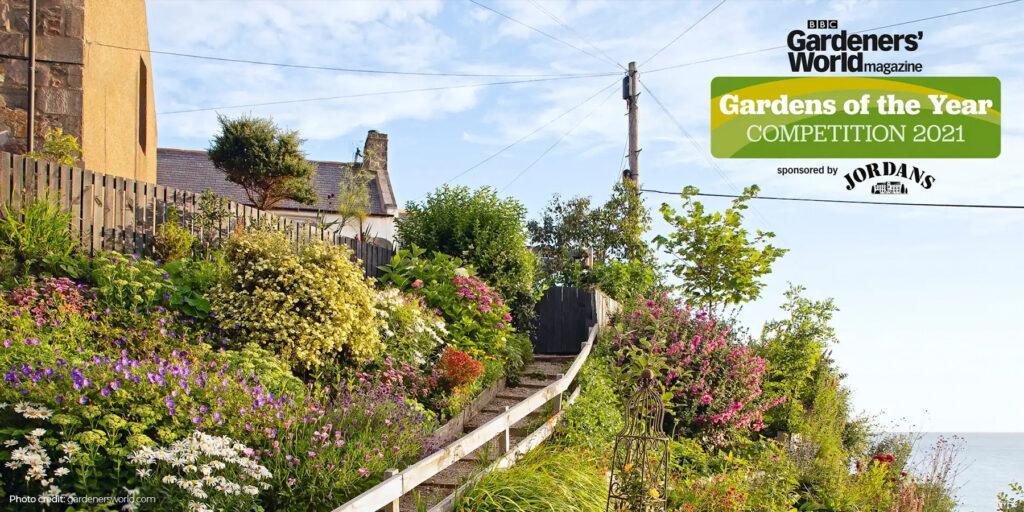 NATIONAL TREE WEEK 2021
Celebrating the start of the winter tree-planting season, National Tree Week 2021 will take place from 27th November to 5th December.
Volunteer Tree Wardens will be running tree planting events up and down the country, as well as a number of online webinars, allowing you to take part no matter where they are!
Find out more here.
KIRKLEATHAM WALLED GARDEN REOPENS AFTER 30 YEARS
After being closed for thirty years, this historic garden has been restored to its former glory following a £9m revamp. The North Yorkshire attraction now features formal gardens, a science garden, activity areas, a glasshouse, a café serving locally grown produce, a shop, and a 350-seat event pavilion!
Click here to find out how to visit.

UP YOUR BIRDCARE GAME!
As the harsh winter months approach, here are some of our top birdcare tips:
• Provide clean bird boxes. November is the perfect time to clean out and sterilise bird boxes in preparation for nesting throughout the springtime.
• Fill up your bird feeders and tables. Keep bird feeders and tables filled with a variety of seed and nuts and placed throughout your garden, as birds sometimes struggle to find food during the autumn and winter months. Ideally, place these in a sheltered position close to bushes and trees – this will encourage birds to approach and land.
• Accessible water sources. As the temperature drops and water freezes, it is harder for birds to find sources of water. It is helpful to leave out fresh water in your garden.
• Add berries to your garden. Plant bushes, trees and shrubs that produce berries throughout the winter months to provide an extra source of sustenance.
• Create a logpile. Some bird species enjoy foraging through piles of logs and leaves for insects to eat.
• Utilise tree trunks. Rubbing fat into the bark of a tree's trunk can provide a much-needed boost of energy to species that forage around the trunk of trees, such as goldcrests and treecreepers.
• Save shedding dog hair! When grooming your dog, save the fur that comes away and place it into a nesting material dispenser. These can be made from old peanut feeders.
Our centres stock a range of timber bird tables, bird boxes, feeders and RSPB-approved feed.
Here are some of our favourite bird table designs – the Bird Oasis, the Giant Ryedale, and the Oswald!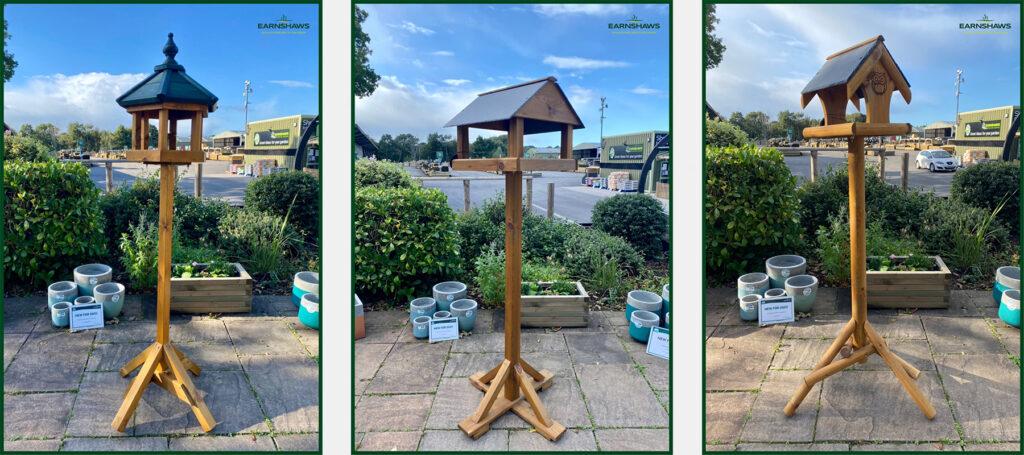 Visit us in-store to view our entire birdcare range.

GARDENING BOOK CLUB:
The Story of Gardening – Penelope Hobhouse
Unravelling the evolution of gardening through history to provide inspiration to gardeners of all levels, 'The Story of Gardening' explores a variety of styles and techniques used throughout history that have and will continue to shape the design of modern gardens.
Click here to find out more and purchase the book.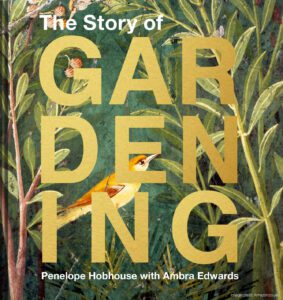 MUST-SEE TV:
Gardening Together with Diarmuid Gavin
In each short episode, available on BBC iPLayer, Diarmuid Gavin answers some of gardening's most important questions, from how to sow wildflowers to the best ways to tackle weeds, as well as undertaking a variety of challenging projects.

FINAL WORD
"In November, the earth is growing quiet. It is making its bed, a winter bed for flowers and small creatures. The bed is white and silent, and much life can hide beneath its blankets."
― Cynthia Rylant
American author and librarian

Stay safe,
From all the team at Earnshaws.
---
Posted by Earnshaws on 01-Nov-2021