October in Your Garden
Here is our round-up of news, top tips and ideas to make the most of your garden!
Frosty mornings have returned once again but so have the exceptional autumnal colours and icy blue skies that October brings!
With plenty of fruit and veg still to harvest and leaves to rake, keep reading to discover our top tips for taking care of your garden this month…

OCTOBER GARDEN CHECKLIST
To give yourself and your garden a head start in spring, don't delay in getting these jobs done!
• Prune roses. Cut back the soft tops of roses using sharp secateurs to protect them from disease, strong winds and frost. Ideally, reduce the height of each by a third.
• Collect seeds. Gather the seeds from hardy perennials, such as astrantia, and sow them right away to grow indoors.
• Lift pots off the ground. Adding feet to outdoor pots helps to improve water drainage. A lack of drainage means that air gaps in the soil get blocked with water, which can cause the roots to rot and the plant to wilt.
• Protect half-hardy plants. Use fleece to protect half-hardy plants, such as Cosmos and Ricinus, or move them into a frost-free greenhouse.
• Clean and disinfect. October is a great time to tidy and disinfect nearly-empty greenhouses ready to start moving certain plants inside, and bird boxes to prevent diseases.
• Tidy up borders. After collecting seeds, pruning, and lifting perennials where necessary, add mulch, leafmould or well rotted manure to insulate plant roots over the winter and keep weeds at bay.
• Recycle rainwater. Keep your garden sufficiently watered in an environmentally friendly way by using a water butt to collect rainwater. We have plenty of water butts in stock at our centres to help you harvest all of the rain!
• Utilise fallen leaves. From October right up until December, leaves can be collected to create leafmould, which is useful as mulch, soil conditioner or seed compost. Simply gather up the leaves scattered atop your lawn and place them in an ideally long and low container, so that the material can be kept evenly moist by rain.
TOP TIP:
To speed up the decomposition process in leafmould production, use a lawnmower to 'chop' the leaves up, which reduces their volume and increases their surface area.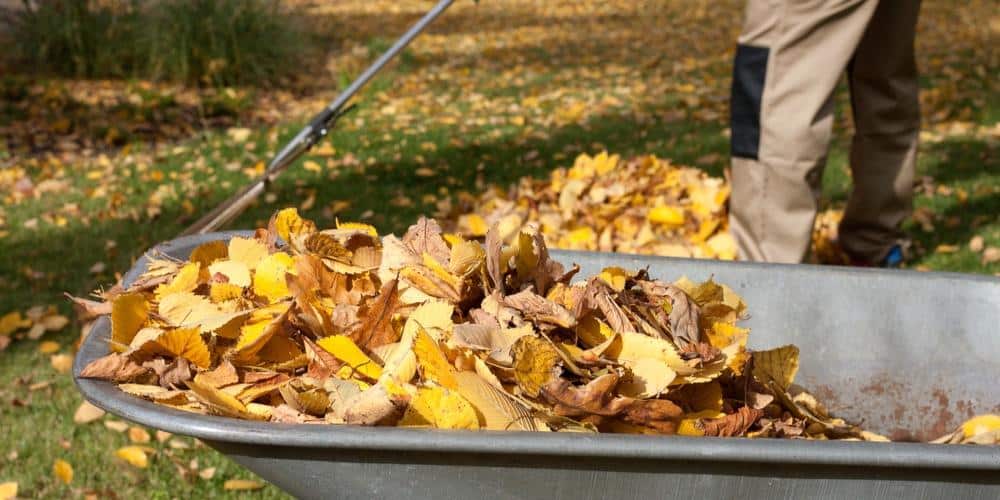 THINGS TO SOW, GROW AND HARVEST IN OCTOBER
CROPS TO PLANT NOW
• Carrot 'Adelaide'. Fill two 5 litre pots with compost and water thoroughly before scattering a few seeds on the surface. Then, sieve a 1cm layer of compost on top of the seeds. Once the seeds have germinated, ensure there are 5cm between each one, then begin cropping from week 9.
• Winter lettuce. Winter lettuces, such as 'Arctic King' are specially bred to be highly resistant to cold winter weather and can be sown outside in October.
• Broad beans. 'Aquadulce Claudia' is also a very cold-resistant crop, and will yield pods containing around 6 beans each. Sow the seeds directly into the ground, around 5cm deep and 20cm apart. Expect to harvest from June onwards.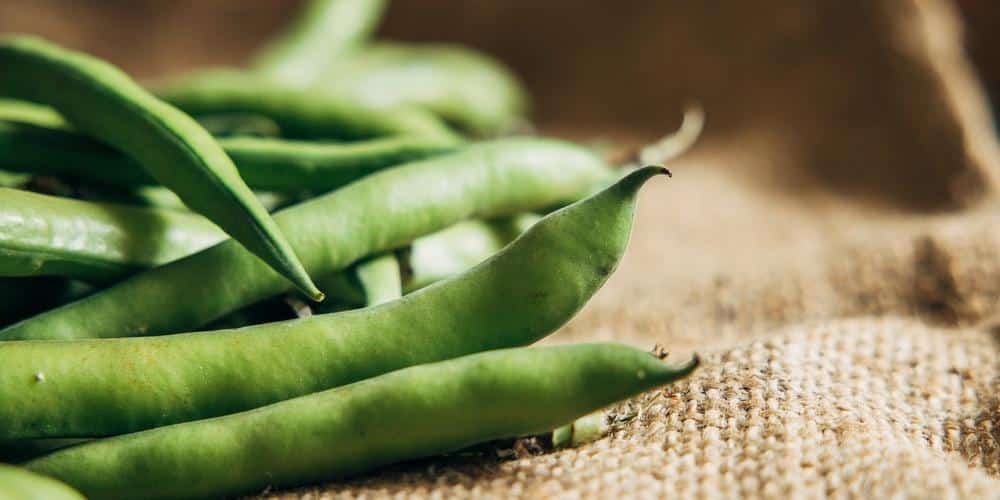 GIVE BARE-ROOT PLANTING A GO!
Bare-root plants are those that are supplied with no soil surrounding the roots, and are therefore re-planted while dormant. Autumn and winter are the best seasons for bare-root planting – here are some of the best plants to try this with:
• Fruit trees. Younger specimens that can be more easily trained are best.
• Roses. These resilient shrubs cope very well with upheaval and will cost a lot less than roses growing in containers.
• Hedging plants. Purchasing bare-root hedging plants is the most economical way to to add hedging to your garden, especially if a lot of hedge is required!
• Hostas. This foliage plant has thick roots that are better at resisting drying out and benefit from autumn rainfall.
TOP TIP:
Prior to planting, soak the roots of your bare-root plants in water overnight.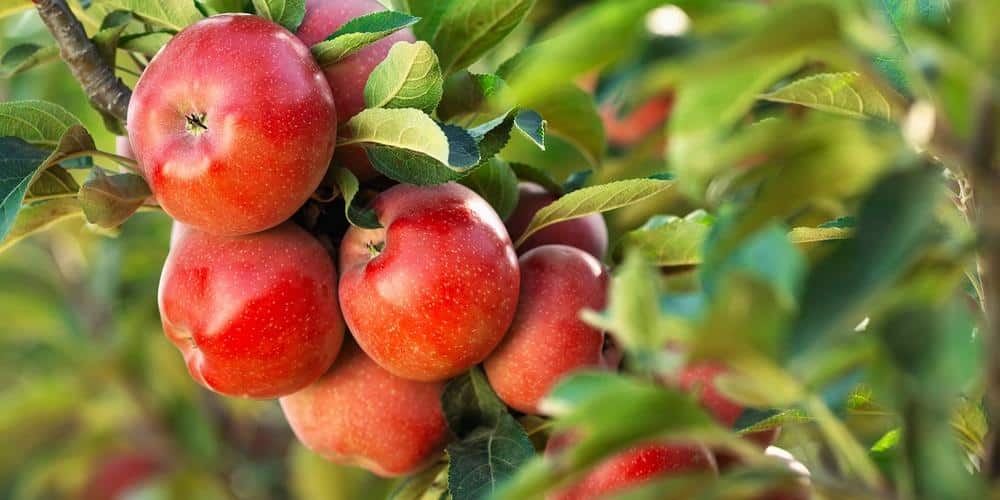 CROPS TO HARVEST NOW
• Tomatoes. Pick any remaining tomatoes this month to prevent them being lost to frost later on in the year.
• Chillies and peppers. If grown undercover, there may be some chillies and peppers left to pick.
• Spinach. Fast-growing varieties that were sown in the summer should be cropping now.
• Apples. October tends to be the last month suitable for picking apples, but they can be easily stored in a cold, dark place.
• Pumpkins. With Halloween around the corner, October is of course the perfect time to harvest pumpkins! Whether you're carving them or cooking them, pumpkins are a hugely versatile crop.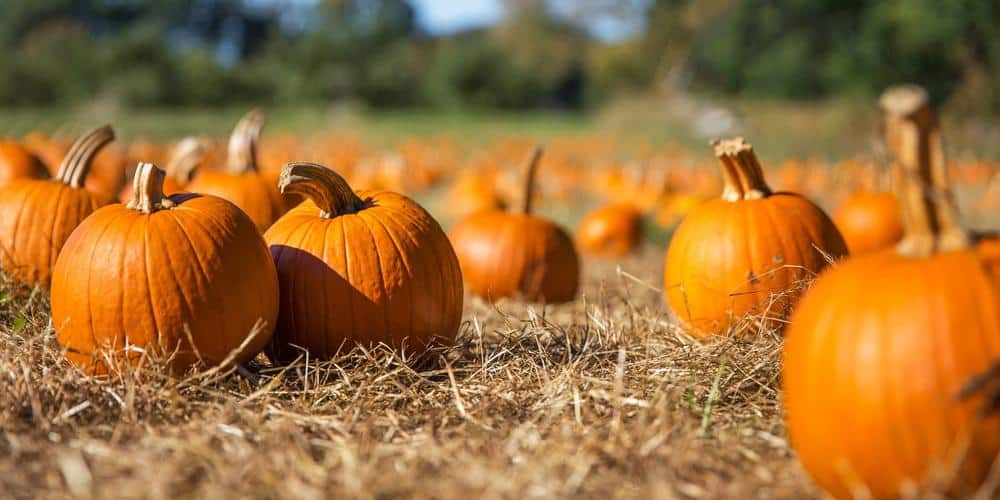 GIVE YOUR GARDEN AN AUTUMNAL GLOW
Though the leaves are turning brown and the nights are drawing in, there's no reason not to maintain beautiful autumnal colour throughout the garden. Here are some of the most
• Rudbeckia fulgida var. deamii. These golden daisies will add a splash a warmth to any garden, while the dark centres and make them an immensely eye-catching feature.
• Symphyotrichum 'Little Carlow'. These vibrant blue daisies have strong, wind-resistant stems and are a firm favourite amongst autumn-hatching butterflies.
• Molinia caerulea. Molinia begin as blue, purple and green flowers, which change to gold throughout autumn, creating soft strands that glow in the late afternoon sunshine.

NEWS IN NATURE
GET A GRANT TO PLANT TREES!
Open to schools, community groups and Tree Warden Networks, the Tree Council have opened up applications to receive grants worth £300 to £1500 to get young people planting trees in their local communities. The funds will go towards covering the cost of the trees, plants, hedges, and necessary aids.
Find out more here.
A GARDEN LIKE NO OTHER
Transformed by scientist, inventor and experimental gardener George Fergusson Wilson, RHS Wisley is one of the UK's most popular gardens, attracting over 1 million visitors a year.
The Royal Horticultural Society has put together an online exhibition that explores the history of Garden Wisley and the life of George Fergusson Wilson.
View the exhibition here.
GARDENING BOOK CLUB:
Rewild Your Garden: Create a Haven for Birds, Bees and Butterflies
With protecting the planet and the wildlife that inhabits it at the forefront of many gardeners' minds, horticulturalist, broadcaster and conservationist Frances Tophill has created this practical and illustrated guide to show you how to welcome beautiful ecosystems into your outdoor space, no matter the size!
Find out more here.

MUST-SEE TV:
The Great Northern Garden Build
Walking viewers through the creation of the RHS's fifth showcase garden, RHS Bridgewater, 'The Great Northern Garden Build' offers a unique insight into this monumental project through its unique feature of the team of designers, engineers and gardeners who were involved.
Watch the first two episodes on BBC iPlayer.

FINAL WORD
"I'm so glad to live in a world where there are Octobers."
― Lucy Maud Montgomery
Canadian author

Stay safe,
From all the team at Earnshaws.
---
Posted by Earnshaws on 01-Oct-2021