Parachute Regiment Training at Midgley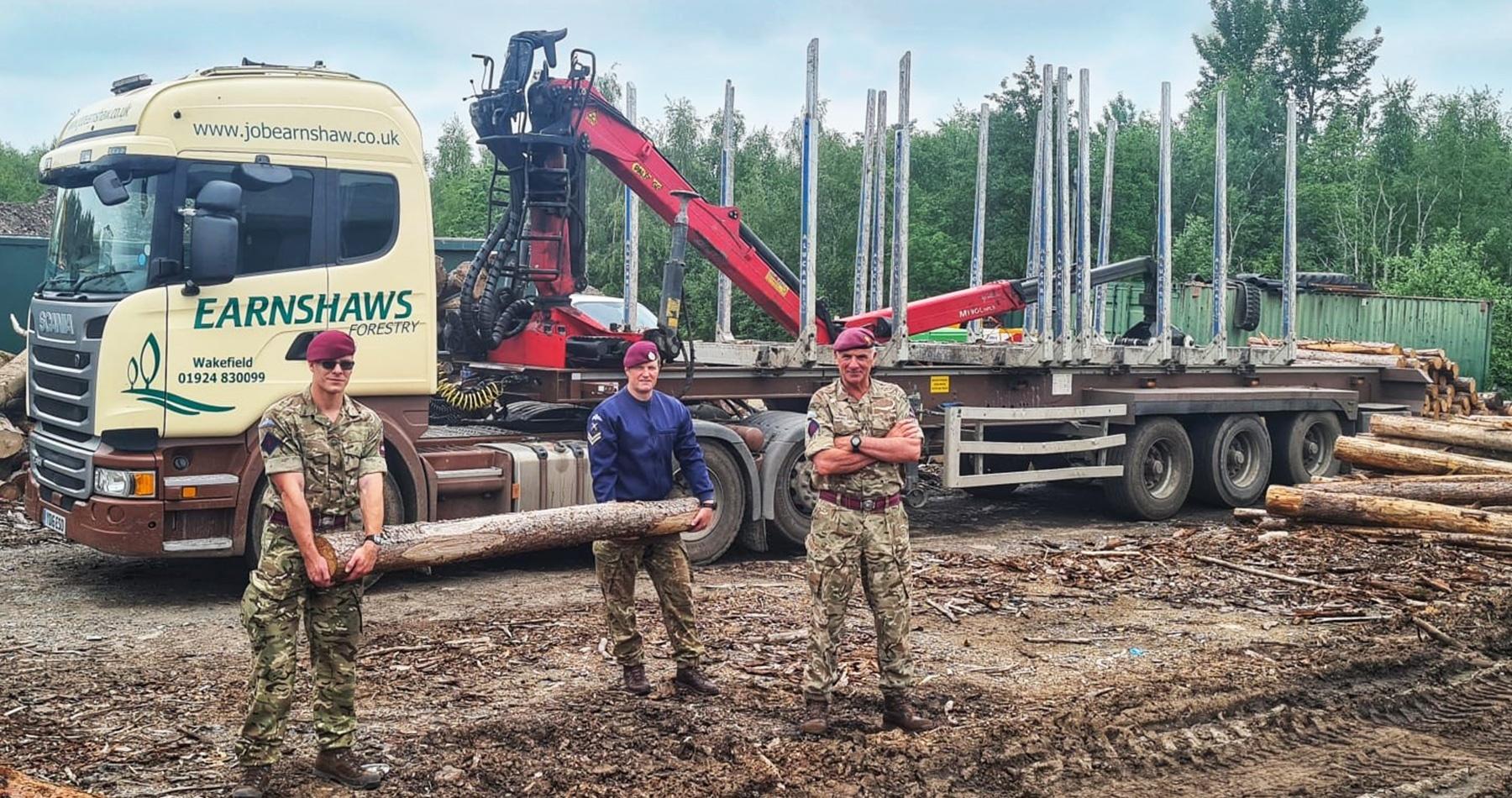 It was an honour to assist Parachute Regiment 299 with their training!
Our Midgley centre recently had the pleasure of welcoming Para Regiment 299, who are preparing for test week at Pegasus Company, a training and selection organisation of the British Armed Forces.
Training at Pegasus Company concludes with a series of eight tests undertaken over a 5-day period. Our cut logs were used in a four-man training session to help the candidates prepare for the log race, which is one of the eight tests.
The log race is a gruelling team event in which eight men carry a log or telegraph pole weighing 60kg over 1.9 miles of harsh terrain. Points are awarded for determination, aggression and leadership.
This is supposed to be one of the most challenging of the eight tests – and we can see why!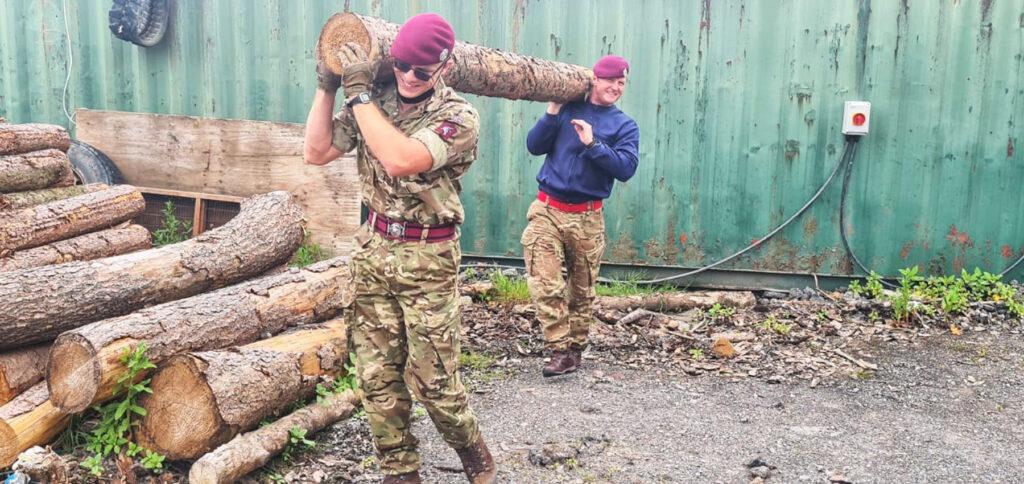 Earnshaws would like to wish all participants the best of luck!
---
Posted by Earnshaws on 10-Jun-2021