Spring Bank Holiday at Earnshaws!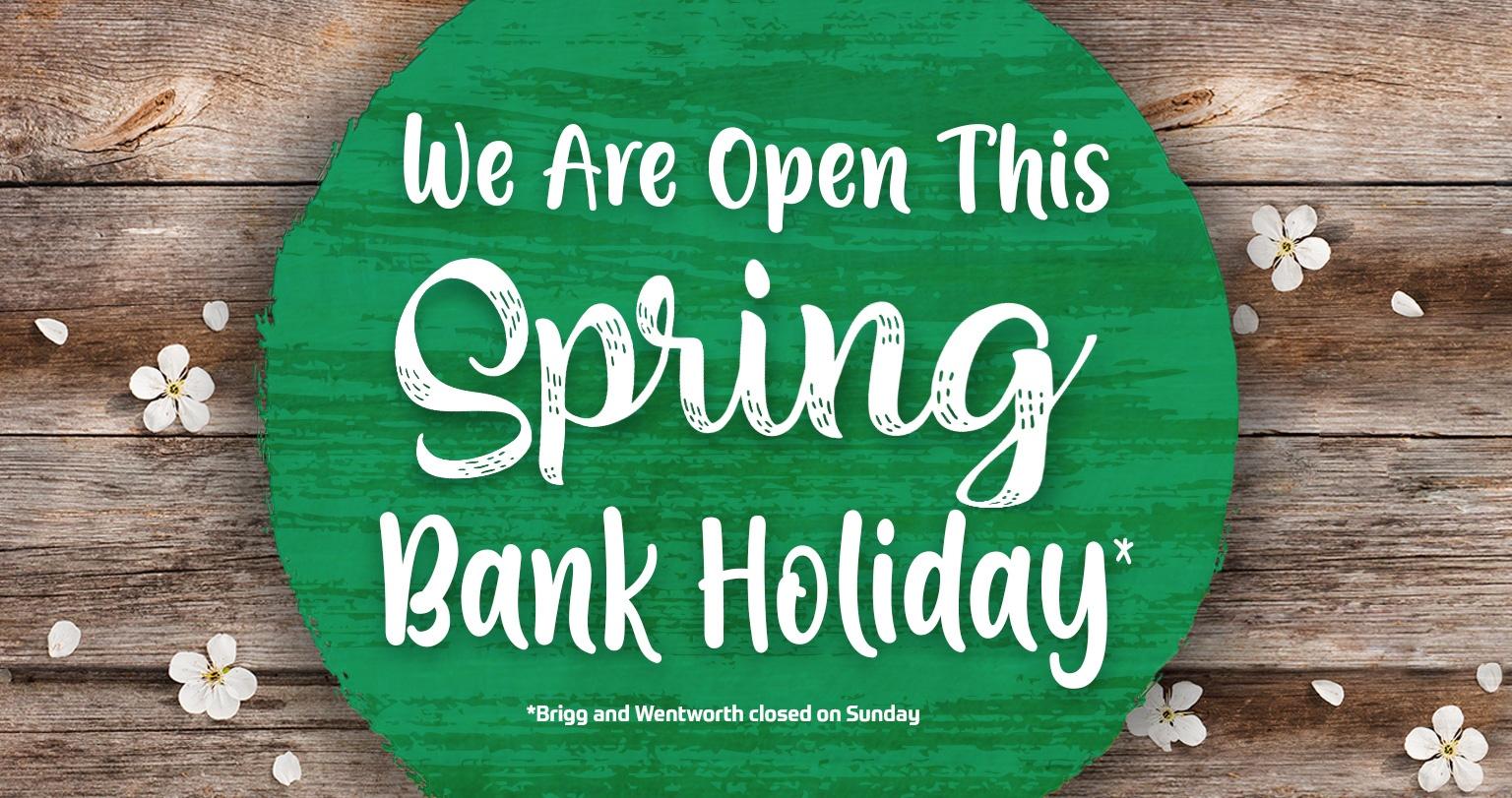 Here are the bank holiday opening hours for each of our centres.
With the weather due to improve this weekend, why not visit one of our centres to browse the exciting new products we have available? The woodland walk and Little Acorn coffee stop at our Midgley centre will also be open all weekend for you to enjoy!
The opening times for each of our centres on Saturday 29th, Sunday 30th and Monday 31st are as follows:

Midgley
Saturday: 8:30am – 5:00pm
Sunday: 10:00am – 4:00pm
Monday: 8:30am – 5:00pm

Wentworth
Saturday: 8:30am – 5:00pm
Sunday: CLOSED
Monday: 8:30am – 5:00pm

Brigg
Saturday: 8:30am – 5:00pm
Sunday: CLOSED
Monday: 8:30am – 5:00pm


What You Can Expect When You Visit
These are the main measures we have put in place to keep everyone protected. We will, of course, follow government advice, and keep these measures under review and we welcome your feedback and suggestions. Unfortunately, these measures may lead to queuing at busy times.
• Additional cleaning regimes
• Social distancing signage and markers
• Our staff will not be able to load your car
• Payment by card and contactless only please
• A cleaning station has been positioned at the retail entrance
• Controls to limit the number of people inside the on-site shops
• Hand gel will be available at all counters, the Little Acorn and the trade service desk
• Face coverings are required to be worn while inside our shop and showroom
• Please click here to read our full risk assessments

We look forward to seeing you!
---
Posted by Earnshaws on 27-May-2021