Discover the Dance of the Starling!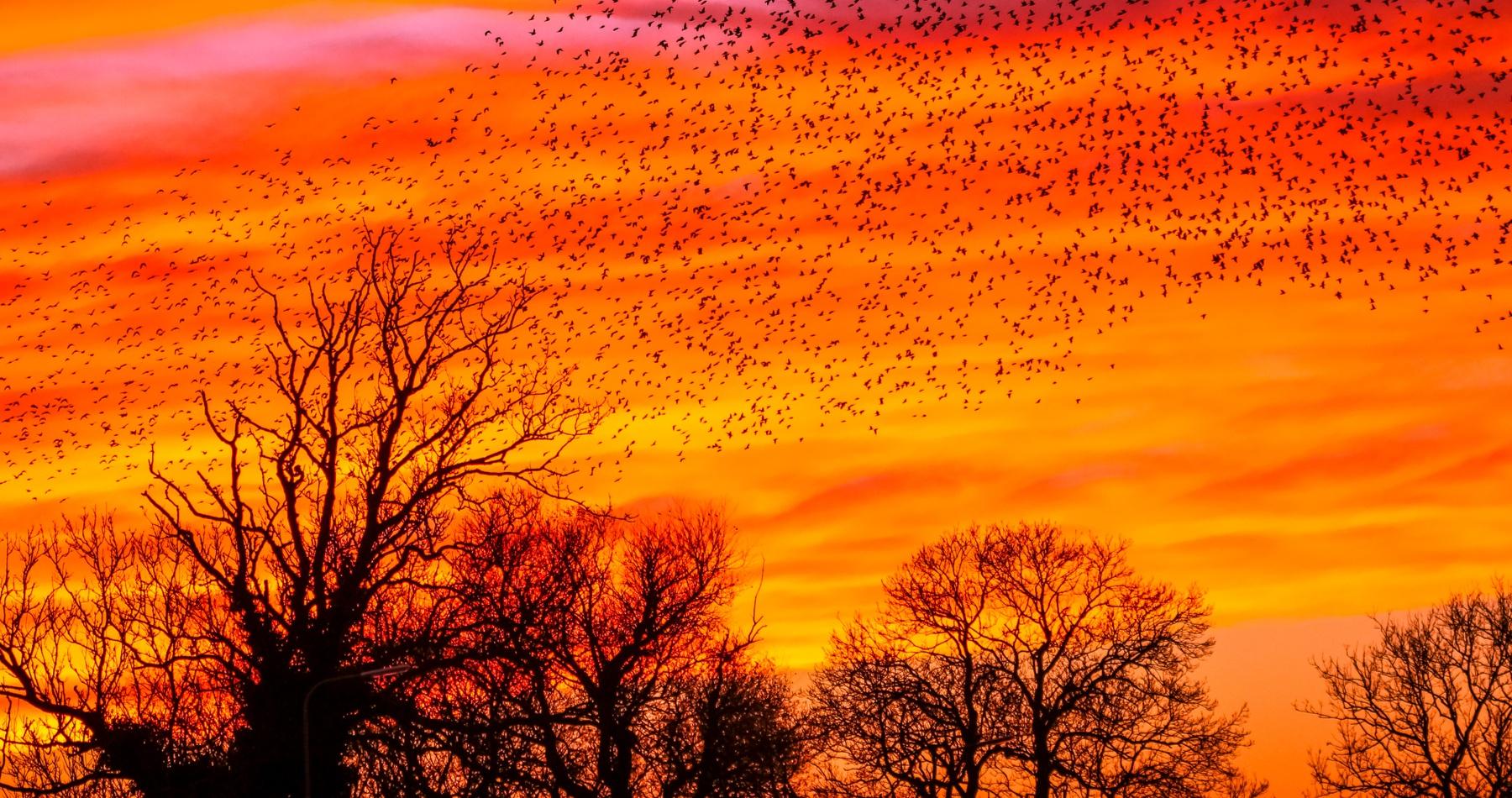 Witness the mesmerising murmurations in locations throughout Yorkshire.
EXPERIENCE EXTRAORDINARY STARLING DISPLAYS IN YORKSHIRE
Despite there being around 2 million starlings in Britain today, this number has actually declined by 60% compared to what it was 40 years ago, primarily due to habitat and food loss.
Once autumn migration arrives, the common starlings in Britain are joined by migrating starlings who are fleeing the bitterly cold environments of countries as distant as Russia. Once united, the magical murmurations begin!
Though no-one knows exactly why starlings behave in this way, some think it allows them to share news of the best local feeding spots or that their strength in numbers keeps them safe from predators.
Potteric Carr Nature Reserve near Doncaster, Ripon City Wetlands, and Spurn Point are some of the best locations in Yorkshire to view starling murmurations, which often begin just before sunset. In recent years, Potteric Carr has managed to attract thousands of starlings from the end of October through to the end of February.

HOW TO HELP YOUR LOCAL WILDLIFE THIS WINTER
Here are some simple ways to look after the creatures that will continue to visit your garden throughout the colder months!
Leave some fallen leaves.
Avoid sweeping away or collecting all of the fallen leaves in your garden. Leave a pile of leaves and other debris in a corner of your garden for mammals such as hedgehogs and mice to climb into for warmth prior to hibernation.
Be careful when handling compost.
When turning over or adding to your compost heap, be mindful that this is often a very inviting place for frogs, toads and even hedgehogs during the winter months.
Provide water at ground level.
It can be difficult for garden wildlife to find regular access to water, so providing a source of water at ground level is very helpful to hedgehogs and other local wildlife that might be passing through!
Provide feed for birds.
Birds require high-energy foods during the winter weather to maintain their fat reserves to survive the frosty nights. Our centres stock a range of bird feeders including tubular, metal feeders to 'Squirrel Stop' heavy duty feeders, all designed to feed a variety of foods.
Take a look at some of our favourites from the Tom Chambers collection below!

Discover more of our animal care range here or visit us in-store.

---
Posted by Earnshaws on 17-Nov-2021