Suggestions for your September Garden!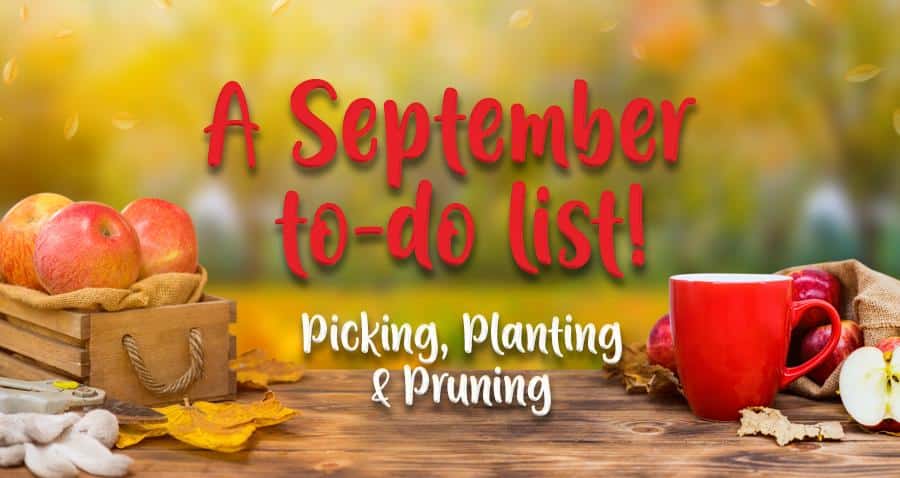 The first hints of Autumn are in the air, but September is often one of the driest months, so make the most our September To-do List. There is both harvesting and planting to be done, alongside the maintenance!
Happy harvesting
Harvest tomatoes, beans, squash, fennel and peppers.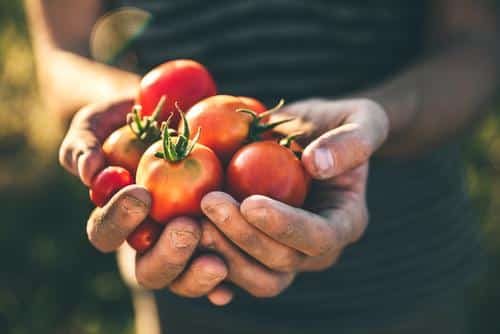 Veggie goodness
In the vegetable patch sow broad beans and peas, plant radish, rocket, lettuce and mizuna.
Deadheading the bedding
Keep bedding looking good until the first frost by deadheading, careful watering and continuing to feed.
Start the sowing
In the flower garden sow hardy annuals, wallflowers, spring bedding and bulbs for some early spring colour.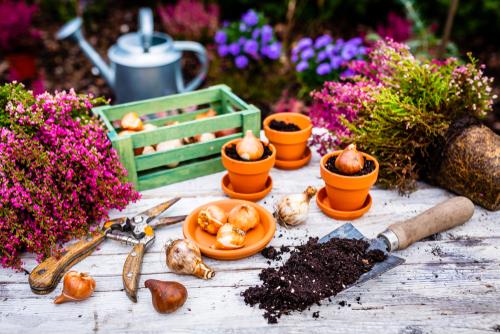 Festive flower planting
In the greenhouse plant some hyacinths in pots ready for Christmas.
Protect the ponds
Put netting across ponds to stop leaves falling in and rotting.
Jamming time
Harvest raspberries and set a morning aside for jamming!
Lovely lawns
Treat your lawn by raking thatch, aerating any trodden-down areas, reseeding bare patches and apply a feed.
Much needed mulching
Keep an eye on the weather and if the temperature starts to drop, protect border plants by mulching, apply when the soil is damp BUT be sure to weed the border first. A 2-inch layer is best to protect vulnerable roots and tidy up borders through the winter.
Raise the roots
Raise pots and planters off the ground – using old bricks or wood – to help them drain better and avoid being water-logged.
Creative composting  
If you haven't already got one, think about a compost bin – the inevitable leaf falls make a good start for a rich compost.
Preserve the patio set
Think about putting away wooden garden furniture, but before you do, clean and oil it to preserve its life and looks!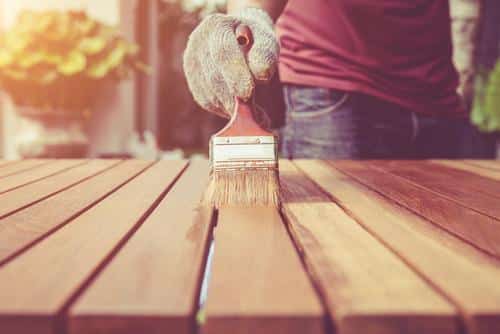 And finally…
Stock up on firewood and think about a purpose-built log store.
---
Posted by Earnshaws on 01-Sep-2019