We're Reopening Our Midgley Centre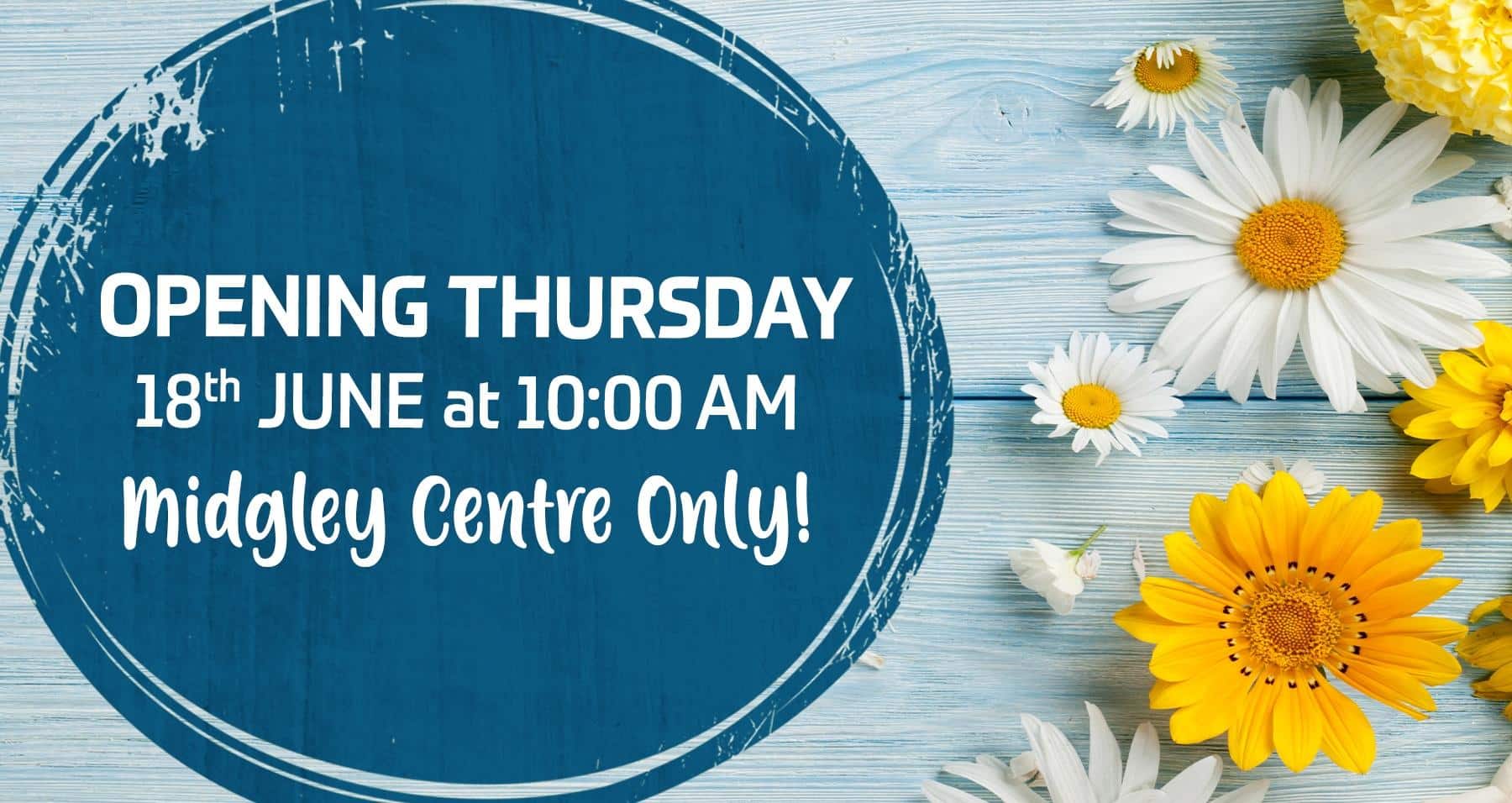 We are delighted that our Midgley Centre will reopen to retail customers on Thursday 18th. There will be some changes so please read on.
First of all, we would like to say a big thank you to our customers, old and new, who have been supporting us by placing orders online. It's been a challenging time, but we have been encouraged by many messages of gratitude, and we hope you have been fully satisfied with our products, and your gardens are looking good!

A phased reopening of our centres
Now, we are delighted to be starting a phased reopening of our centres, starting with Midgley, which will enable you to choose whether to carry on shopping online, and having larger orders delivered, or visiting in person to browse and pick up lighter items.

A short suspension of the online ordering service
This will involve a short suspension of the online ordering service on Monday 14th and Tuesday 15th so we can commit our staff to creating a safe and well-prepared place for your visit.

Changes for your safety
Whilst we are busy preparing Midgley to give you an enjoyable shopping experience combined with all the safety and hygiene measures you would expect, we apologise for any inconvenience or disruption to our normal response times for this short period.

What you can expect
These are the measures we have put in place to keep everyone protected. We will, of course, follow government advice, and keep these measures under review and we welcome your feedback and suggestions.

• New opening hours for retail customers 10:00 to 16:00 – 7 days per week
• Social distancing measures may mean some delays
• Please pay by card and not cash
• Our staff will not be able to load your car
• Sheds and cabins will be on display but locked for hygiene reasons
• Stock levels may be lower than normal
• Please ring ahead to check stocks for large orders 
• Online ordering will be suspended on Monday 15th and Tuesday 16th while our staff prepare Midgley for your safety

Thank you for bearing with us and we look forward to seeing you soon!
---
Posted by Earnshaws on 13-Jun-2020