Delays Possible at Busy Times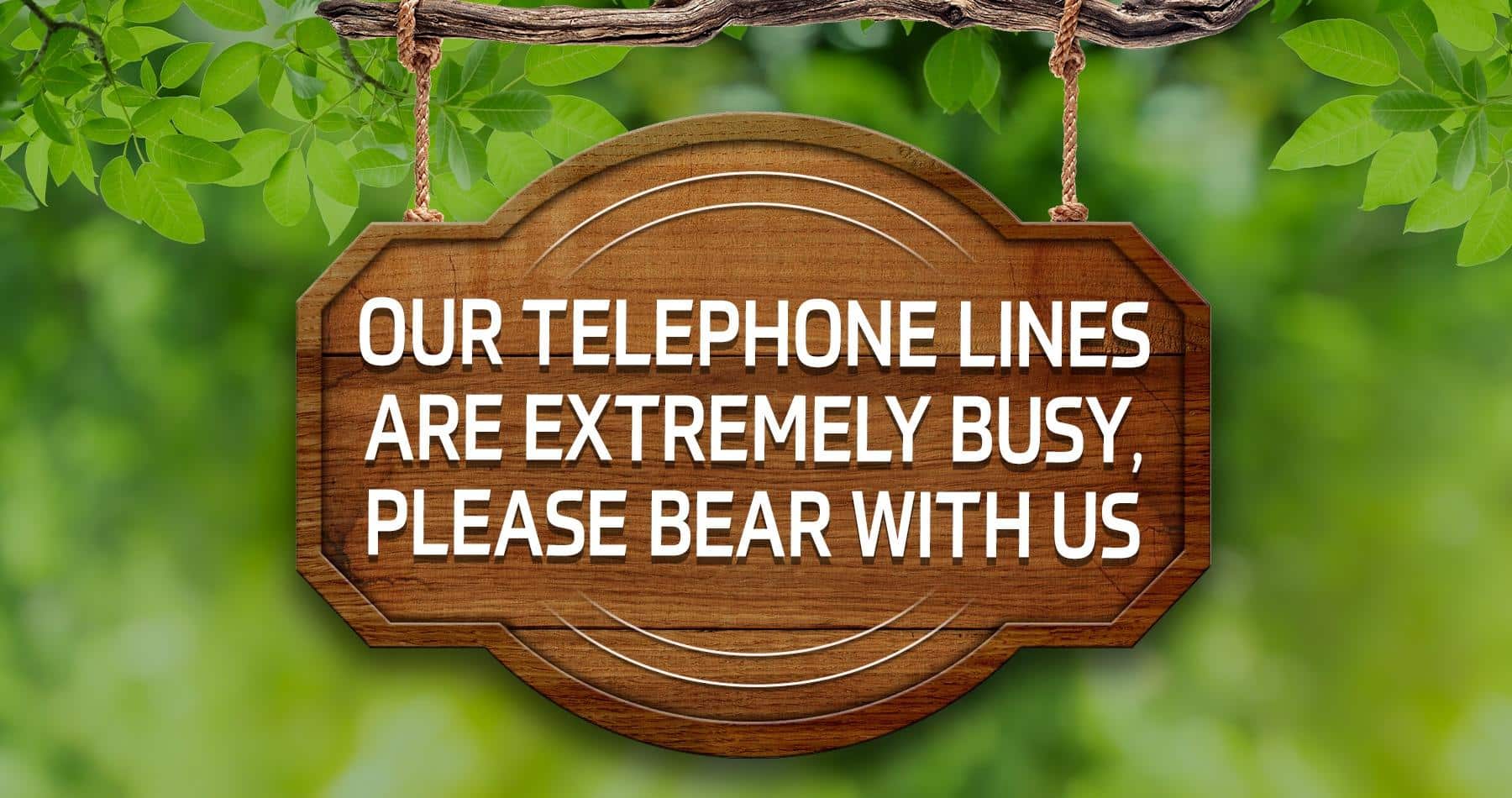 We apologise for any delays - please bear with us at peak times.
We appreciate that you may be finding it difficult to contact us by phone or that you have to wait longer for service at our fencing centres.
Due to an exceptionally high number of phone enquiries, we know that many customers are spending a long time on hold, waiting for their call to be answered.
As a temporary measure, our phone lines will be diverted to a message asking customers to contact us via email at victoria@jobearnshaw.co.uk, referencing their requirements and the centre that you wish to be contacted by.
To place an online order, please complete a customer enquiry list on our website. We will get back to you as soon as possible to arrange a delivery or collection time.
During peak times, please allow up to 48 hours for us to respond to enquiries. We are doing our best to respond as quickly as possible.
Our three fencing centres are open for collections, operating under Covid safety measures. These measures can cause delays, so please allow extra time for us to serve you.
We are delighted that so many customers are enjoying their gardens and choosing to shop with us during this lovely Spring weather. Our amazing fencing centre teams are working as quickly and efficiently as possible to serve everyone in a covid secure manner, so please bear with us.
---
Posted by Earnshaws on 25-Mar-2021