Make the Most of July in Your Garden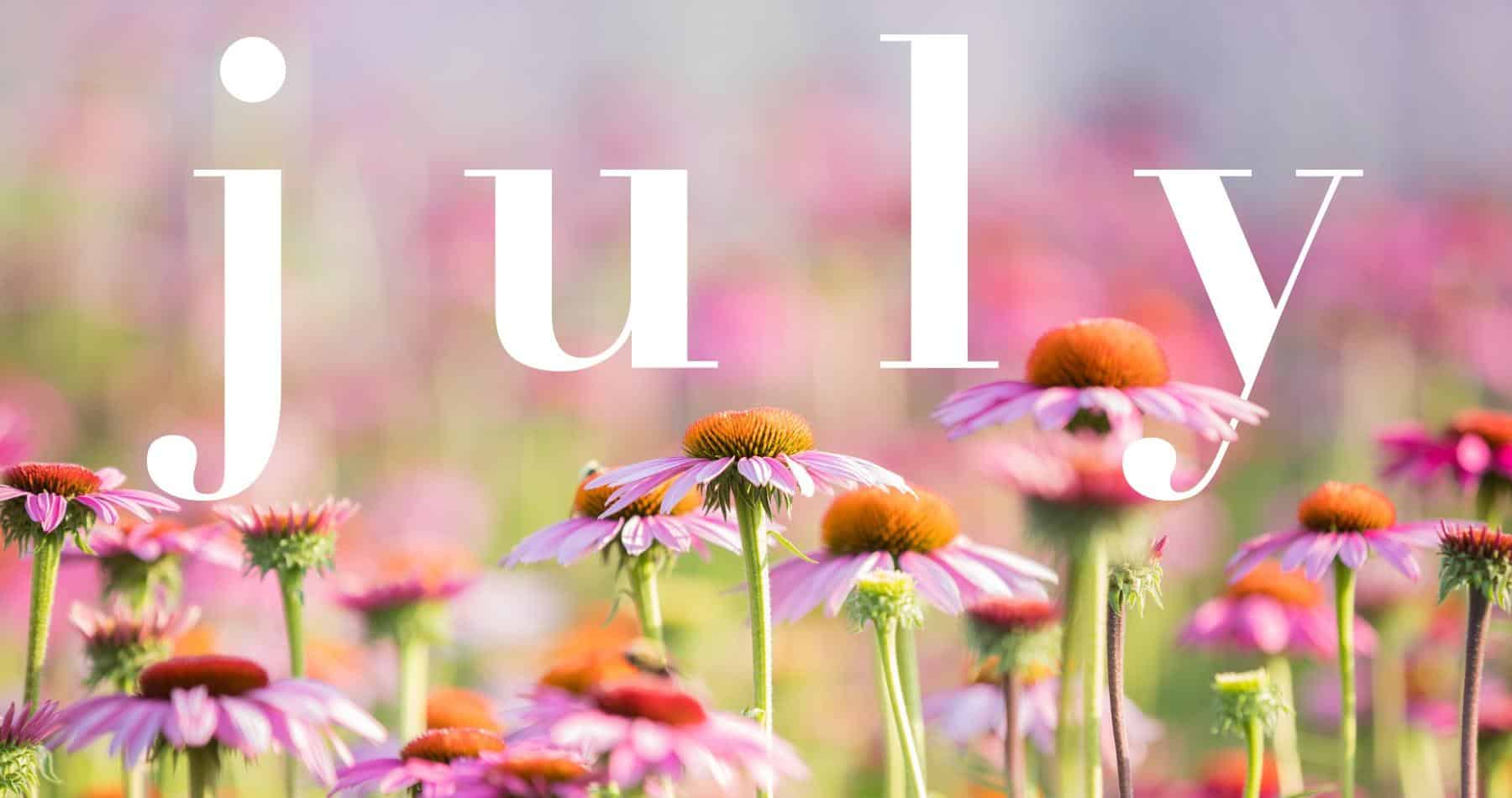 Here is our monthly round-up of news, tips and ideas to make the most of your garden!
July is a great time to harvest home-grown produce and to sit back and enjoy the results of your garden projects.
Keep reading for top tips, exciting new products and to see this month's gardening must-watch!

JULY GARDEN CHECKLIST
Keep your garden looking and performing its best with these important tasks:
• Plant autumn-flowering bulbs. While still dormant, plant autumn-flowering bulbs such as nerines, sternbergia, colchicums and the autumn crocus, for a beautiful display later this year.
• Water thirsty crops. Support the growth of your leafy crops, such as tomatoes, peas, beans and celery, and some fruits, such as pumpkins, squash and cucumbers, by watering regularly.
• Plant out runner beans. If you have runner beans in pots or trays, now is the time to plant them out. Be sure to water well and pinch out the tops when they outgrow their supports.
• Harvest root vegetables as you need them. Most root vegetables will stay fresh when they are left in the ground, so only harvest as and when needed.
• Keep composting. Summer is a great time for composting, so keep adding kitchen waste and grass cuttings. Prevent the decomposition process from slowing down by keeping your compost bin moist during dry spells.
• Trim lavender. Use shears to keep your lavender in shape, cutting off old flowers and most of this year's growth.
• Keep an eye out for aphids. Aphids can quickly become a problem in greenhouses when the temperature increases, sucking sap from plants which impacts their growth and can lead to disease. These can be tackled with organic insecticides.
• Plant out tomatoes. Tomatoes hate temperature fluctuations, so July often proves to be the best time to plant them outside. Once in the ground, they will grow rapidly and will need regularly tying to supports.

Visit one of our centres to pick up all the gardening tools you need!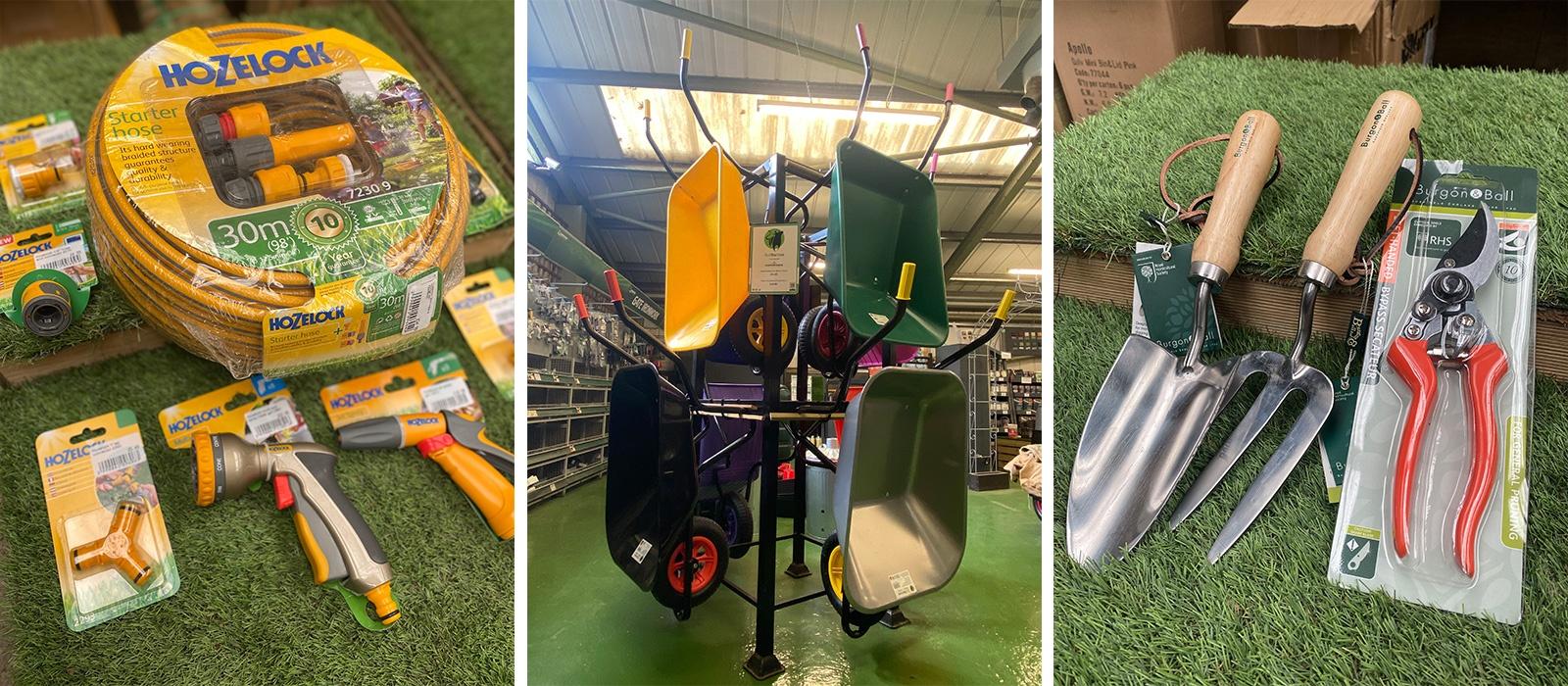 THINGS TO SOW AND GROW IN JULY…
To Eat and Enjoy
• Beetroot. Sow the seeds outdoors in 1cm-deep drills, ideally in a light soil that is free of large stones. Most globe types of beetroot are ready to sow in 8-10 weeks. If in doubt, it is better to harvest beetroot too early rather than too late.
• Kohlrabi. Sow little and often from February to August for a constant supply. Harvest kohlrabi when it is young and between golf ball and tennis ball size, to avoid losing flavour and tenderness.
• Mangetout peas. Sow directly into soil outdoors and, as the plants grow, support them with a strong wigwam structure covered in netting for them to climb up. Harvest the pods regularly, while they are young and not stringy.
• Swiss chard. Pick a sunny area and plant the seeds into shallow drills at any time from March to September. Cover with soil and water well. After 10-12 weeks, fully-formed leaves with be ready to harvest, but young leaves are also delicious and can be picked as and when needed. Cutting individual leaves as needed means the plant will keep producing new growth.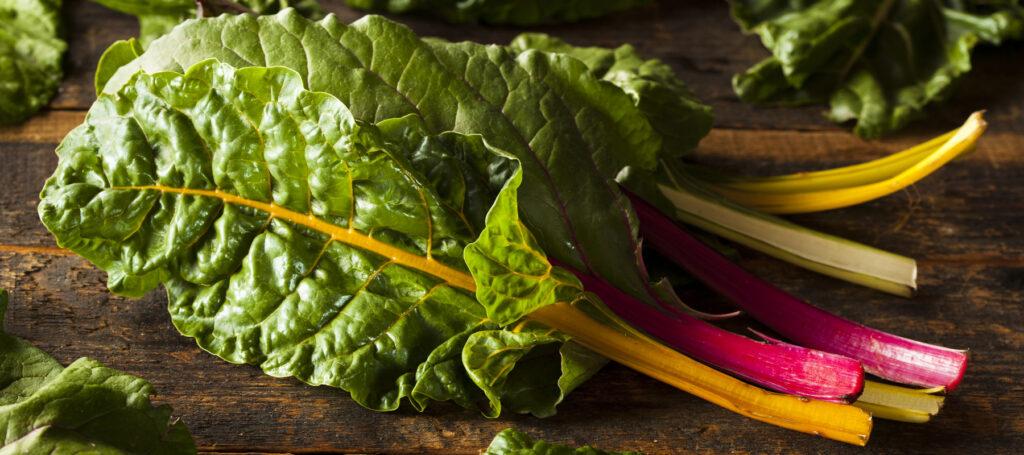 To Create a Vibrant Garden
Create a beautiful summer display in your home or garden with this combination of striking plants:
• Anthurium 'Joli Duo'. Native to Amazonian rainforests, Anthurium has unique heart-shaped leaves in a variety of pink hues.
• Pilea cadierei. Large pointed leaves splashed with metallic silver give this evergreen perennial a watermelon-like appearance.
• Begonia 'Santa Cruz Sunset'. The bright red-orange flowers of this perennial contrast brilliantly with its dark foliage. Perfect for in pots or hanging baskets.
• Aeonium 'Zwartkop'. This branching shrub boasts magnificent purple leaf rosettes with bright green centres.




To Provide for Pollinators
These plants are bee-magnets, offering plentiful foraging for a long period of time:
• Geranium 'Rozanne'. This beautiful purple plant will reliably flower all summer long and spread out amongst other plants.
• Helenium 'Sahin's Early Flowerer'. Adding a pop of bright orange to your garden, Helenium will bloom abundantly.
• Lavandula 'Grosso' and 'Edelweiss'. These lavender hybrids will flower for much longer than traditional lavender.
• Viper's bugloss. This vibrant purple biennial is a bumblebee and honeybee favourite.




New In at Earnshaws
Handmade Garden Ornaments
With styles and sizes to suit any sort of outdoor space, our fabulous array of stone ornaments are guaranteed to add character and charm to your garden!
Visit any of our three centres to explore our selection of ornaments and stoneware.
Horbury Honey
Perfect in a cup of tea or on a slice of toast, our honey is now available for £5 per jar from our Midgley centre.
As well as being delicious, honey is also known for its many health benefits – from helping with hay fever and soothing a sore throat to providing the body with vital antioxidants!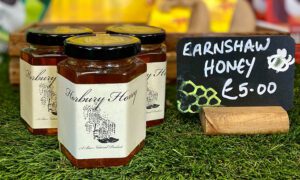 NEWS IN NATURE
Moth Night
Moth populations have decreased by a third in just 50 years, while 60 different species have become extinct in the twentieth century. To help scientists understand why this is, Moth Night is held yearly and involves setting harmless traps each evening to record what you find in your garden. No specialist trapping equipment is needed to participate or to guarantee successful results.
This year's event is taking place from 8th to 10th July. You can find top tips for taking part here!
Plant a Tree for the Jubilee!
The Queen's Green Canopy (QGC) is a unique initiative calling for people to plant a tree between October and March in honour of the Queen's Platinum Jubilee next year. Her Majesty, joined by Prince Charles, planted the first tree in the grounds of Windsor Castle in March to launch the initiative.
Find out how to get involved here.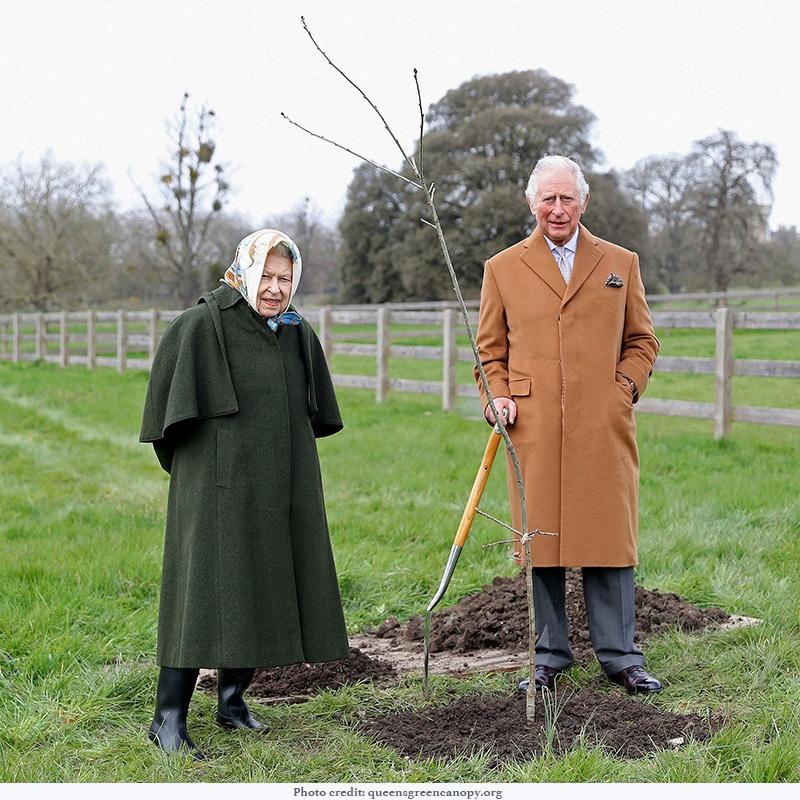 GARDENING BOOK CLUB:
Secret Gardeners: Britain's Creatives Reveal Their Private Sanctuaries
This captivating photograph-filled book explores the personal sanctuaries of some of the UK's most notable artists, designers, actors, composers, playwrights and musicians. Beautiful photographs revealing the rarely-seen private gardens are accompanied by essays detailing the owner's inspirations and design choices.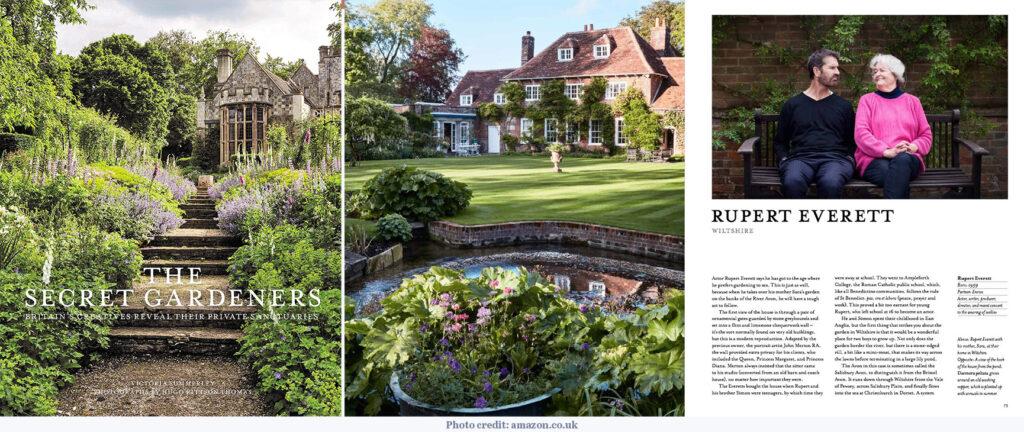 MUST-SEE TV:
The Great Garden Revolution
This new 2021 show sees a team of experts transform a different domestic garden in the UK each week. Not only do they provide realistic ways to improve your own outdoor space between each episode, but they are also joined by celebrity guests who show-off their own gardens and give you their best gardening hacks!
In the first episode, the team create a social hub in a family garden, consisting of a pergola, BBQ and forest garden.
You find watch series one here.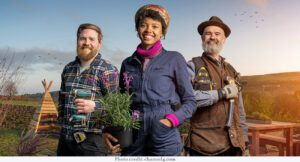 FINAL WORD
"Summer afternoon, summer afternoon – to me, those have always been the two most beautiful words in the English language."
– Henry James, author

Stay safe,
From all the team at Earnshaws.
---
Posted by Earnshaws on 30-Jun-2021