March in Your Garden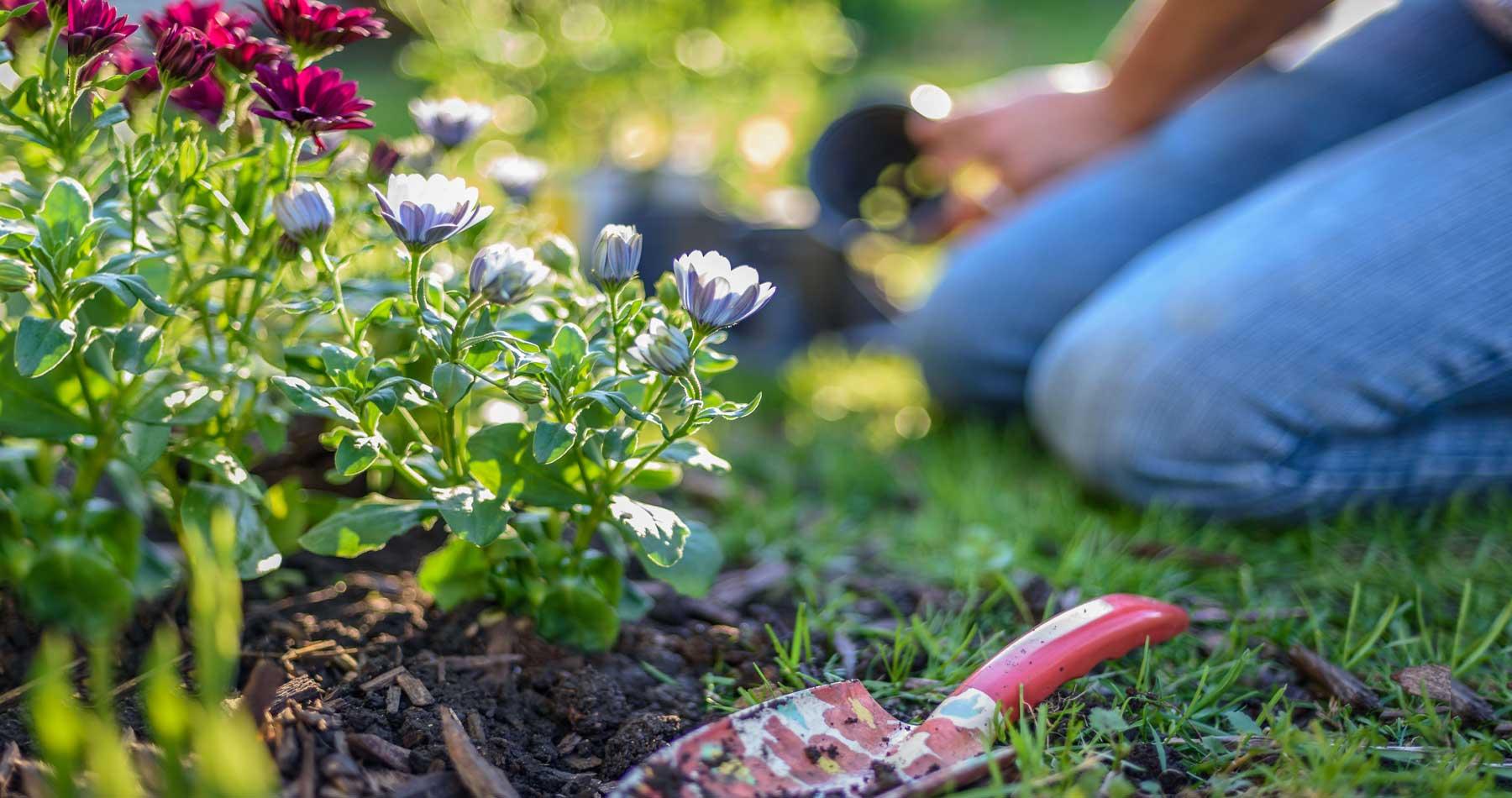 Here is our round-up of gardening news, top tips, and ideas for March!
After a long and dry January (extremely dry for some!), followed by a particularly wet February, with three named storms wreaking havoc, spring is finally around the corner.

Spring-Summer Opening Hours
From the 1st March until October, our three centres will operate under our spring-summer opening hours.
The new opening hours are as follows:
Brigg:
Mon – Fri: 08:00 – 17:00
Saturday: 08:30 – 17:00
Sunday: CLOSED
Midgley:
Mon – Fri: 08:00 – 17:00
Saturday: 08:30 – 17:00
Sunday: 10:00 – 16:00
Wentworth:
Mon – Fri: 08:00 – 17:00
Saturday: 08:30 – 17:00
Sunday: CLOSED
March Garden Checklist
In the first month of spring, the focus turns to planting and sowing.
Here are some important garden jobs for March:
• Get your soil ready for sowing. If you've already done your winter digging, you now only need to make final preparations before starting to sow. Hoe any weeds, and remove stones, old roots and rubbish.
• Clean up any garden beds left from winter. Cut back the brown grass and dead foliage of old flowers that you didn't remove in Autumn. This dead foliage can then be composted.
• Pull any weeds that survived over winter. Weeds will be easier to remove in the soft, damp soil than in summer once the ground hardens.
• Deep clean your greenhouse. It's best to do this on a sunny day so that it's easier to look in all the nooks and crannies!
• Disinfect all pots, shelves, and garden tools before your garden project get fully underway.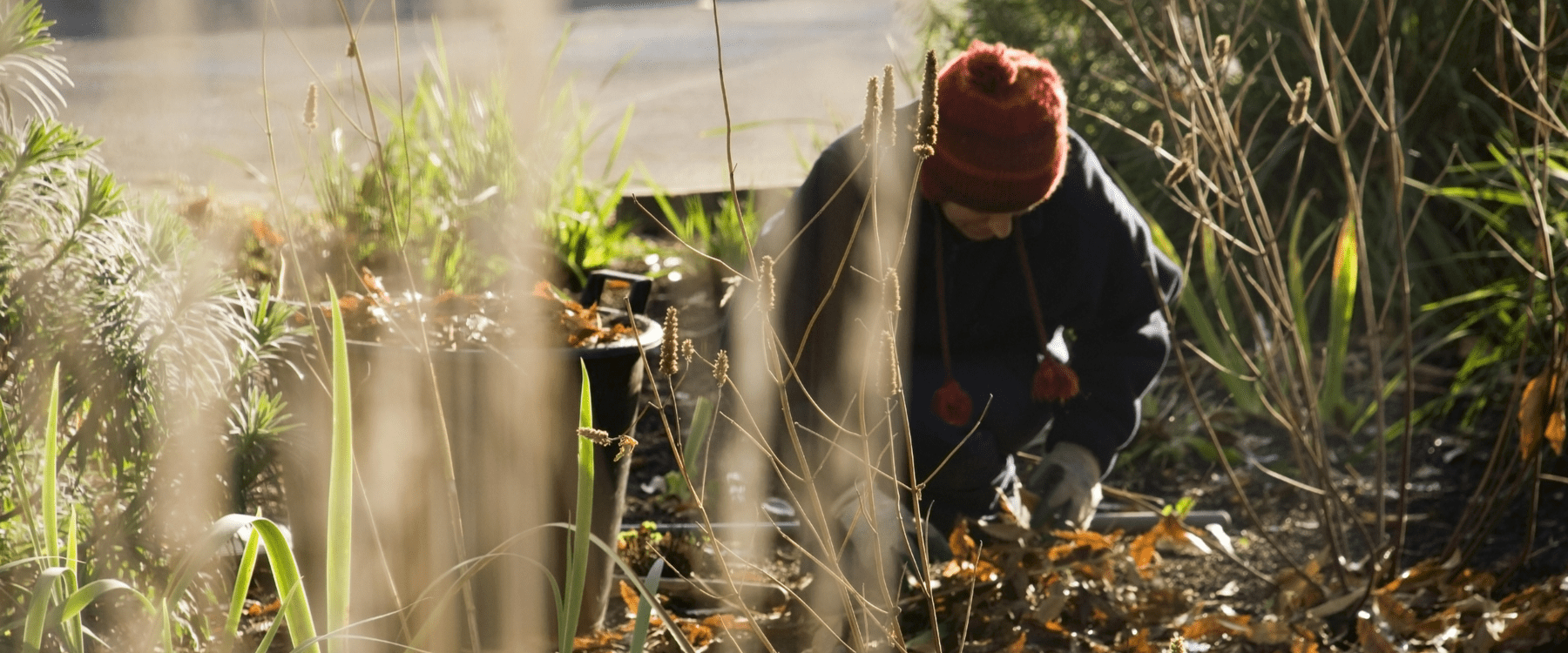 What to Sow and Grow This Month
• Onion and shallot plants. They can be started from seeds or more usually from sets.
• Potatoes. Start chitting your seed potatoes four to six weeks before planting them.
• French marigolds. Companion planting with these pretty plants will also help to prevent pests, and will encourage pollinators to visit.
• Broad beans. These adaptable beans can be sown in pots under cover from February, for planting out in spring.
• Sweet peppers. Simple to grow, now is the best time to sow sweet peppers from seeds.
• Carrots. You should sow carrot seed sparingly in drills in prepared soil from March to June.
• Tomatoes. Sweet tomatoes are easy to grow from seed sown indoors in warm conditions.
• Beetroot. Beetroot is farmed for its blood-pressure benefits. You can sow the vegetable without protection from late March.
• Cauliflower. Supplying almost all of the vitamins and minerals we need, sow cauliflower in late March for a long cropping season.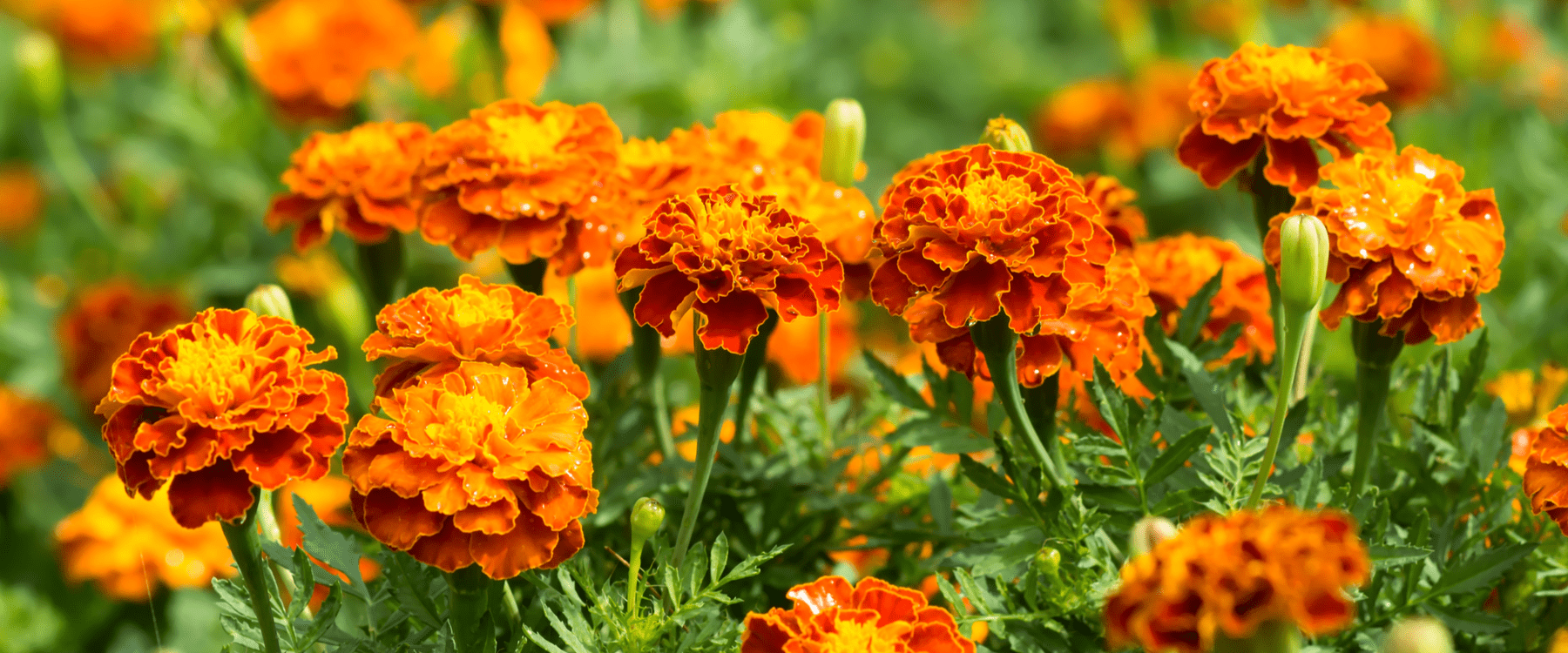 The Chelsea Flower Show
The most famous flower show on Earth, set in the grounds of The Royal Hospital in the glamorous borough of Chelsea, has been given the go-ahead to run as normal this year, from the 24th to the 28th of May 2022.
The show, hosted by the Royal Horticultural Society, was cancelled in 2020 and postponed to September in 2021 due to the coronavirus pandemic.
To celebrate its long anticipated return, get your tickets to explore the stunning garden designs, gorgeous floral displays and plentiful shopping at this fabulous flower show!
Find out more about this year's show and purchase your tickets here.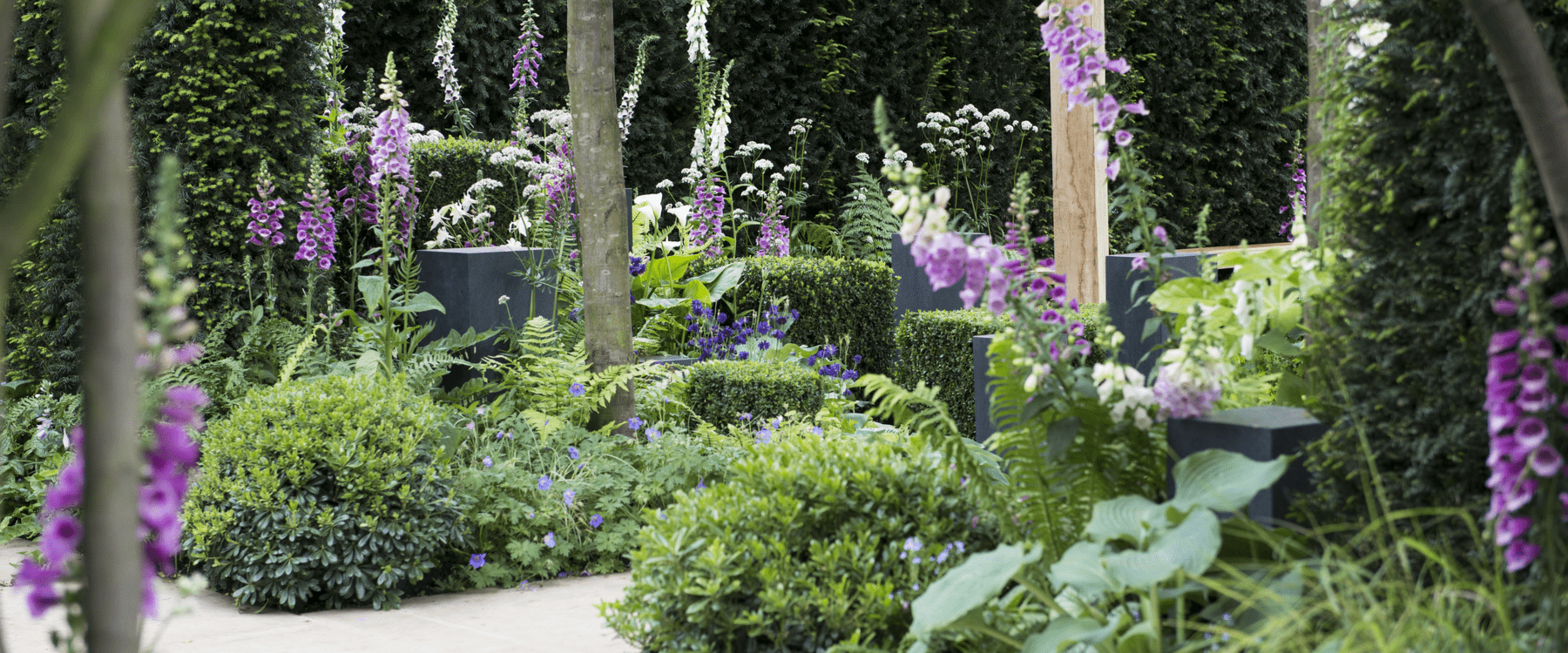 Focus on Wildlife
As the temperatures rise this month, animals will begin to emerge from hibernation and bring new life to our gardens.
Therefore, it's time to start thinking about the birds and the bees!
March can still bring cold and icy spells, so help our feathered friends by topping up feeders and water.
Take a look at our bird care range here.
Create a wildlife-friendly garden
As local wildlife returns to our gardens, it's a great time to protect our British critters:
• Let your spring grass grow. Areas of long cut grass are home to all kinds of insects, as well as the birds who feast on them.
• Add animal houses to your garden. Adding birdboxes, hedgehog homes and insect wedges to your garden is a clever way to welcome springtime birds and hungry hedgehogs back to nature. Take a look at our range of RSPB-approved bird feeds, bird boxes, and hedgehog houses.
• Create a compost heap. Disposing of appropriate waste in a compost bin or heap helps to enrich your soil and will provide a home for worms, woodlice and frogs.
• Grow bee-friendly plants. There are very few winter-flowering plants in the wild in the UK, so without our gardens, bees would starve. Willow, primrose, aconite, Oregon grape, and evergreen clematis flowers are all fantastic for helping bees through the colder months.
Visit our Midgley centre to view our full range of seeds.

Fact of the month
Did you know?
In the UK, spring usually begins around the 20th of March, but there are actually three different ways to determine the start of spring…
• Meteorologically the seasons are defined by average monthly temperatures, so spring begins on 1st of March and ends on the 31st of May.
• The astronomical spring, which is determined by equinoxes and solstices, is deemed to start at the Vernal Equinox, around the 20th of March.
• The phenological calendar relies upon physical observations in nature to define the current season. For example, the emergence of snowdrops and birds' nests would suggest that spring has arrived!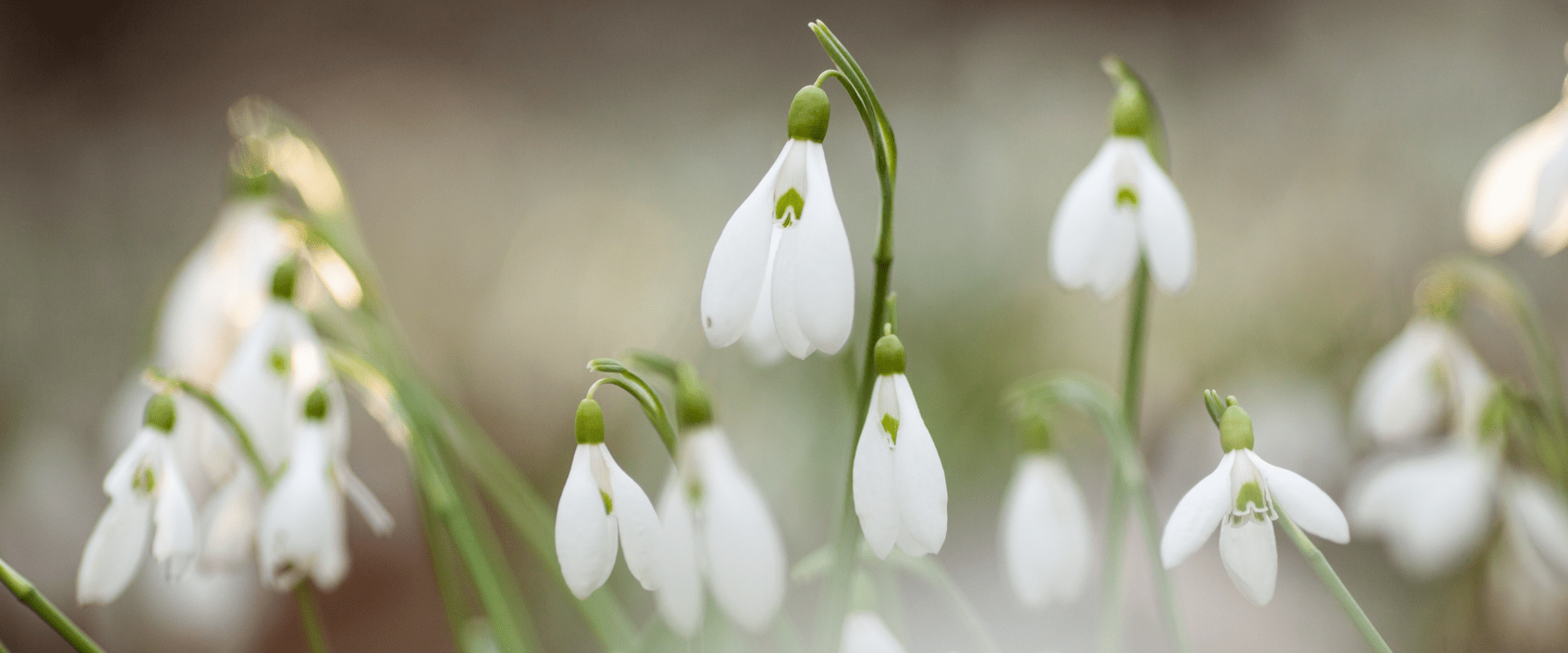 GARDENING BOOK CLUB:
The Vegetable Grower's Handbook
Author of bestselling books Veg in One Bed and Grow Food for Free, and YouTube sensation, Huw Richards, has been growing organic food in his family's garden for the last 17 years.
In his latest book, The Vegetable Grower's Handbook, Huw shows you how to garden efficiently and grow more food!
MUST-SEE TV:
Garden Rescue returns to our screens!
The highly anticipated garden makeover show returned this February for its sixth series. Starring Charlie Dimmock and award-winning garden designers, The Rich Brothers, they compete to design gardens for homeowners around the country.
Catch up now on BBC One.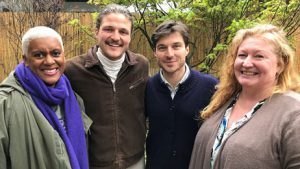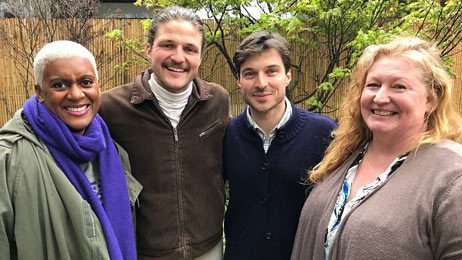 FINAL WORD
'Is the spring coming?' he said. 'What is it like?'… 'It is the sun shining on the rain and the rain falling on the sunshine…'
– Francis Hodgson Burnett, The Secret Garden

Stay safe,
From all the team at Earnshaws.
---
Posted by Earnshaws on 03-Mar-2022