May in Your Garden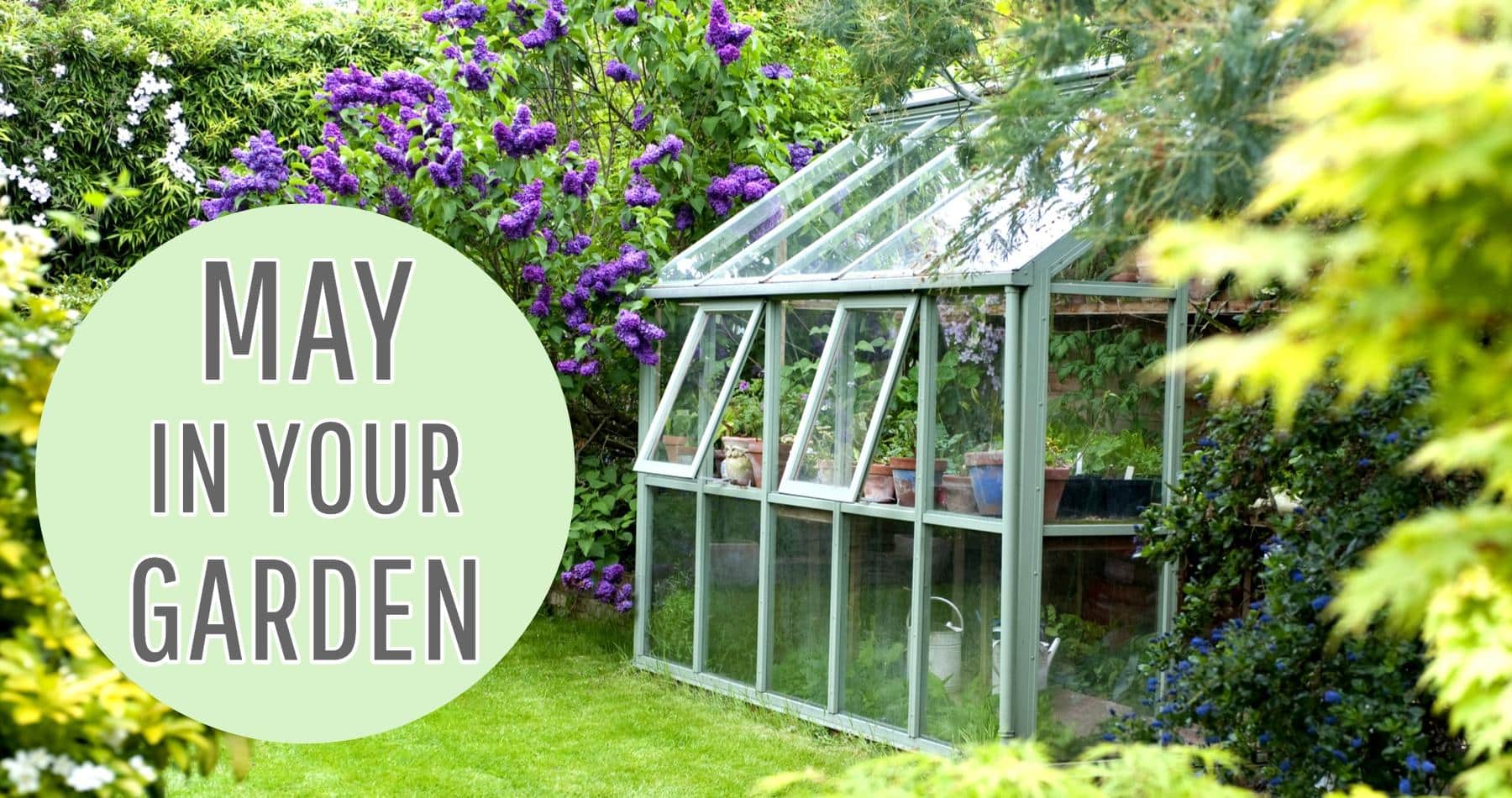 Here is our monthly round-up of news, tips and ideas to make the most of your garden!
The month of May delivers a welcome splash of colour to gardens and is the perfect time to get going with your garden upgrades!

COLOURFUL CHELSEA CONTENDERS
For the first time in its 108-year history, the Chelsea Flower Show will not be held in May and has instead been postponed until September.
To honour the event that should be taking place this month, here are some fabulous flowers to give your garden a boost!
• Cirsium rivulare 'Atropurpureum'. This marvellous purple thistle is best planted where it won't be too crowded or dry, and works well amongst other tall perennials. Propagate by seed or division.
• Iris 'Black Swan'. Plant this hardy, deep purple flower in large groups for maximum impact. After summer flowering, split and replant clumps.
• Isatis tinctoria. Commonly known as Woad, this biennial wildflower develops leaves and deep roots in its first year and flowers the next.
• Paeonia lactiflora 'Peter Brand'. Peonies can be a bit of a gamble, but they are extraordinary if you get it right! Plant in full sun or partial shade and do not plant too deeply. Propagate by diving plants in the autumn.
Visit us in-store to explore our range of plant and flower seeds.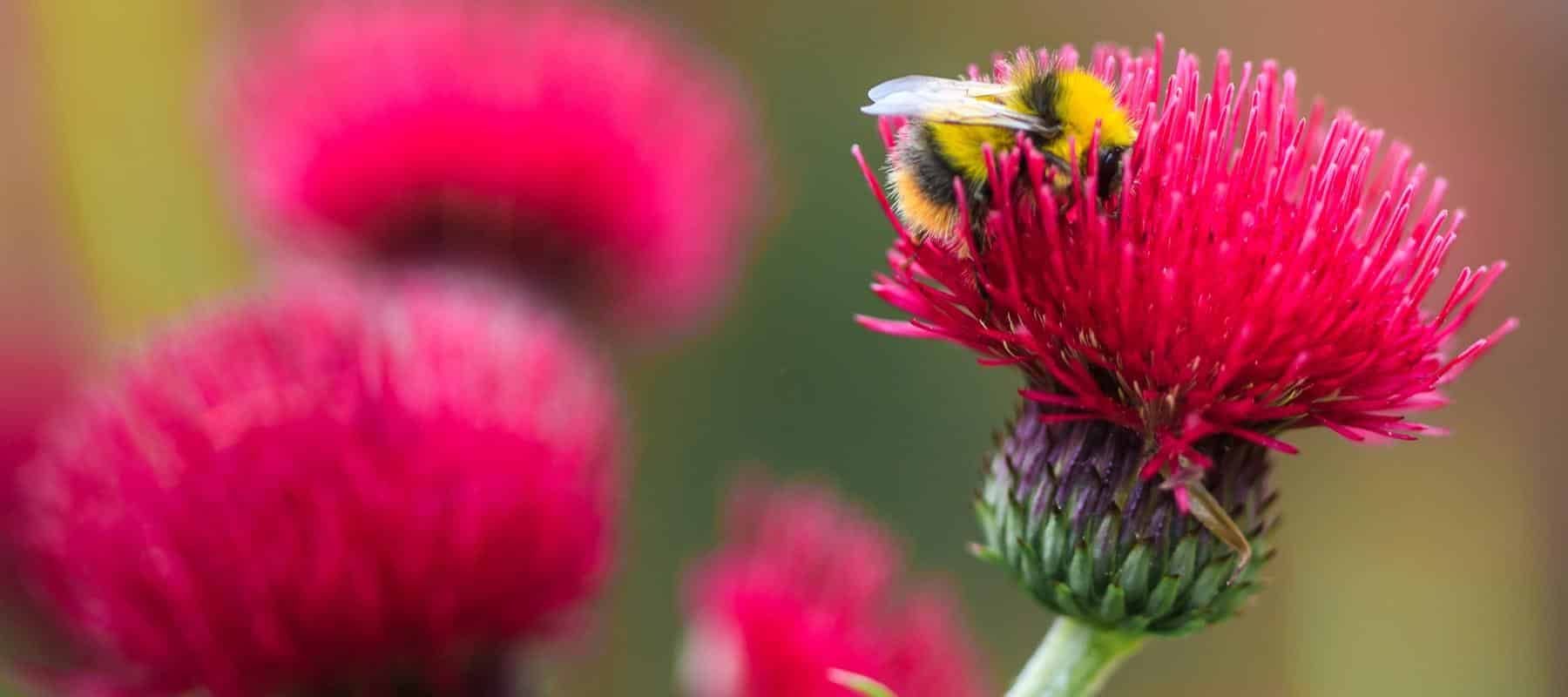 MAY GARDEN CHECKLIST
Now that we've just about had the last of the frost, here are some jobs to do to get your garden looking its best!
• Ventilate your greenhouse. On warmer days, open greenhouse vents to allow greater air flow. It is unlikely to be warm enough to leave them open on an evening, however. As it gets warmer, using netting, shutters or shade paint to protect plants against strong sun can also be beneficial.
• Prune. There are several plants that benefit from pruning in May: lilac, choisya, cherry laurel, hibiscus, and chocolate vine. You can pick up secateurs and protective gloves from our centres!
• Plant potted single late tulips outdoors. There are around 2,500 varieties of tulip that have been grown in Britain, but Group 5 – the single late tulips – are renowned for being reliable and easy to grow! Acclimatise your potted tulips to the outdoors by gradually moving them from shade to full sun, then gently remove them from their pot and plant them outdoors in a deep hole, about the size of the container.
• Make compost. Mix vegetable waste, grass clippings, and brown material (such as leaves and torn paper) into a compost bin to make your very own potting mix or soil conditioner.
• Keep herbs growing all season. Now is a good time to split pot-grown seedlings, using a richer compost (either in a container or in the garden) and allowing more root room to keep them growing.
• Save your spring bulbs. Take out pot-grown bulbs and lay out on a tray until the foliage dies back. The leaves will now easily separate from the bulbs and can be composted, while the bulbs should be stored somewhere cool and dry until autumn.
• Dig out lawn weeds. Remove weeds, but avoid using harsh chemicals where possible.
• Protect fruit. Add netting to soft fruit to protect it from squirrels and birds.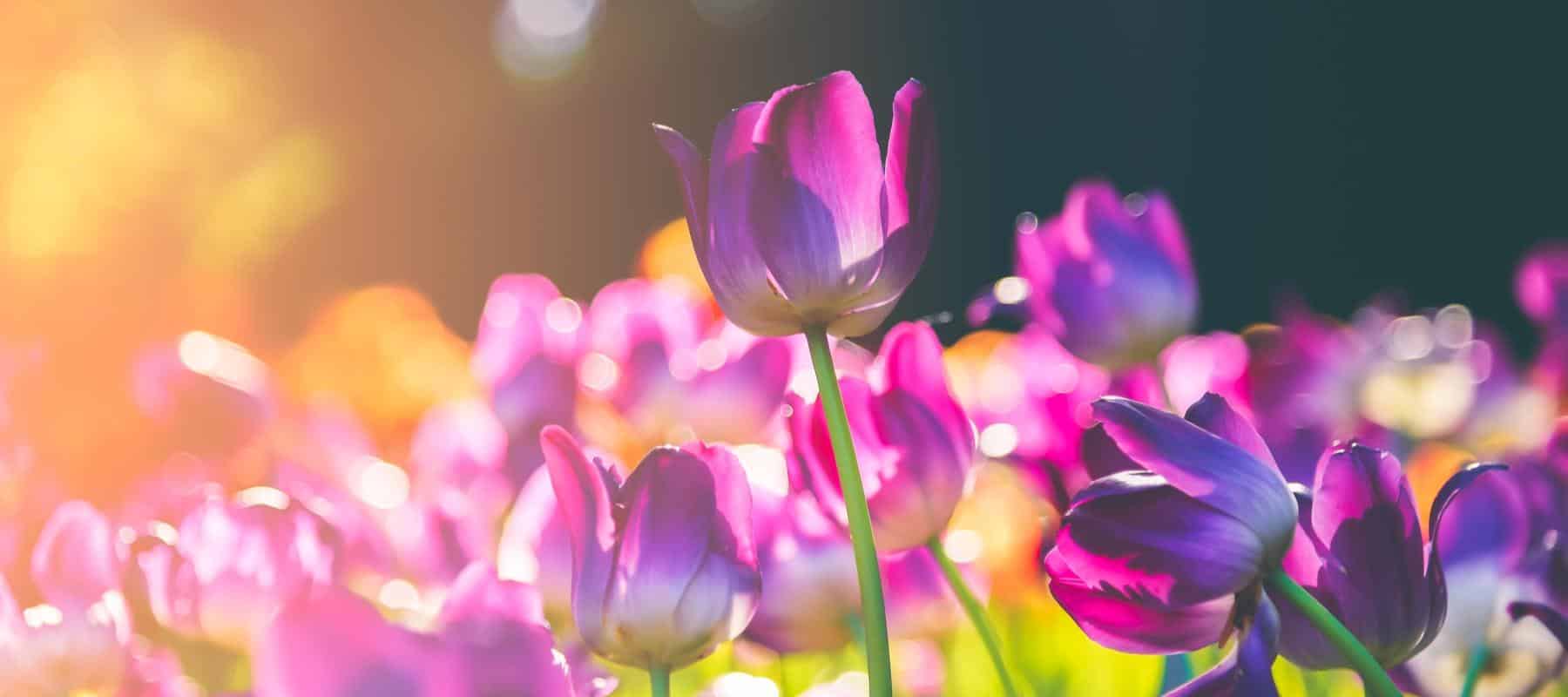 THINGS TO SOW AND GROW IN MAY
• Sow Sweet Dumpling squash. Perfect for stuffing and cooking whole, sow this ornamental squash indoors, one seed per 9cm pot filled with multi-purpose compost. Once 4-6 true leaves have been produced, plant out in manured soil.
• Bouquet dill. Water the area and sow the seed directly into 1cm-deep drills, then lightly cover with soil. Keep the soil well-watered. Dill also produces white flower heads which attract hugely beneficial pollinators, including bees and hoverflies.
• 'All the Year Round' cauliflower. This cauliflower variety is highly reliable. Sow the seeds in a 2cm-deep drill, 10cm apart in a seed bed. Plant out when 4-6 true leaves have been produced, and be sure to protect from pests and birds.
• Chicory. High in fibre and carotenoid antioxidants, Chicory can be sown outdoors in May for harvest in August.
• Courgette. Fibre, potassium and folate-rich courgettes can also be planted outdoors in May. Cut when they are about 10cm long, to encourage more courgettes to grow over a longer period of time, instead of leaving them to grow larger and larger.
• Kale. Ideal for growing in small spaces, kale should be planted outside in May to be harvested in December.
• Potatoes. May is the last month ideal for growing potatoes. This staple should be sown outside for harvest between August and September.
• Strawberries. Borders, planters and even hanging baskets are all appropriate places to grow strawberries. Pick a spot that gets around 6-10 hours of sunlight a day.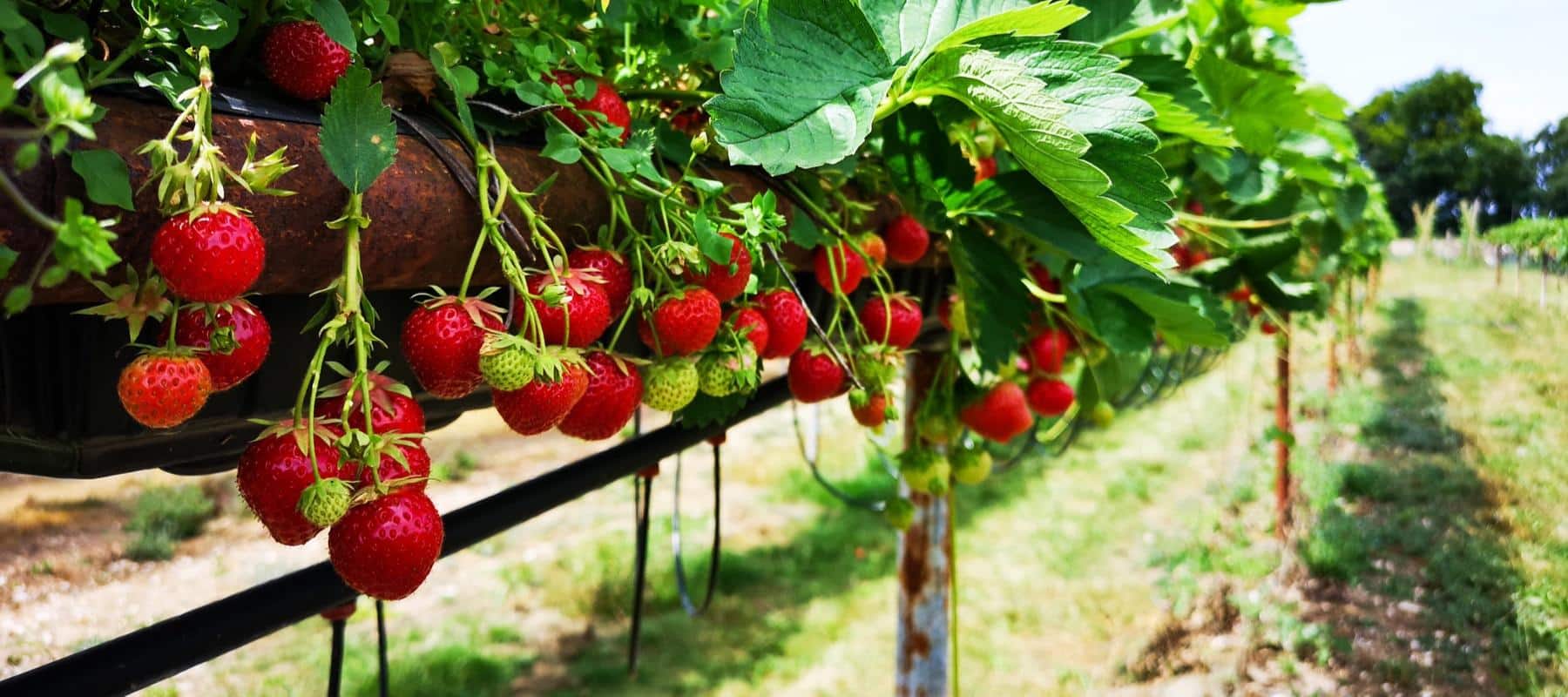 GARDEN UPGRADES
With summer around the corner, there couldn't be a better time to install some decorative garden upgrades.
Take a look below at some of our stunning garden must-haves!
Water Features
New in at our Midgley centre, our diverse range of garden water features offers something to suit every style of garden, from modern and minimalistic to natural and attention-grabbing. We even stock the magnificent 'Solar Sphere', which is completely solar-powered!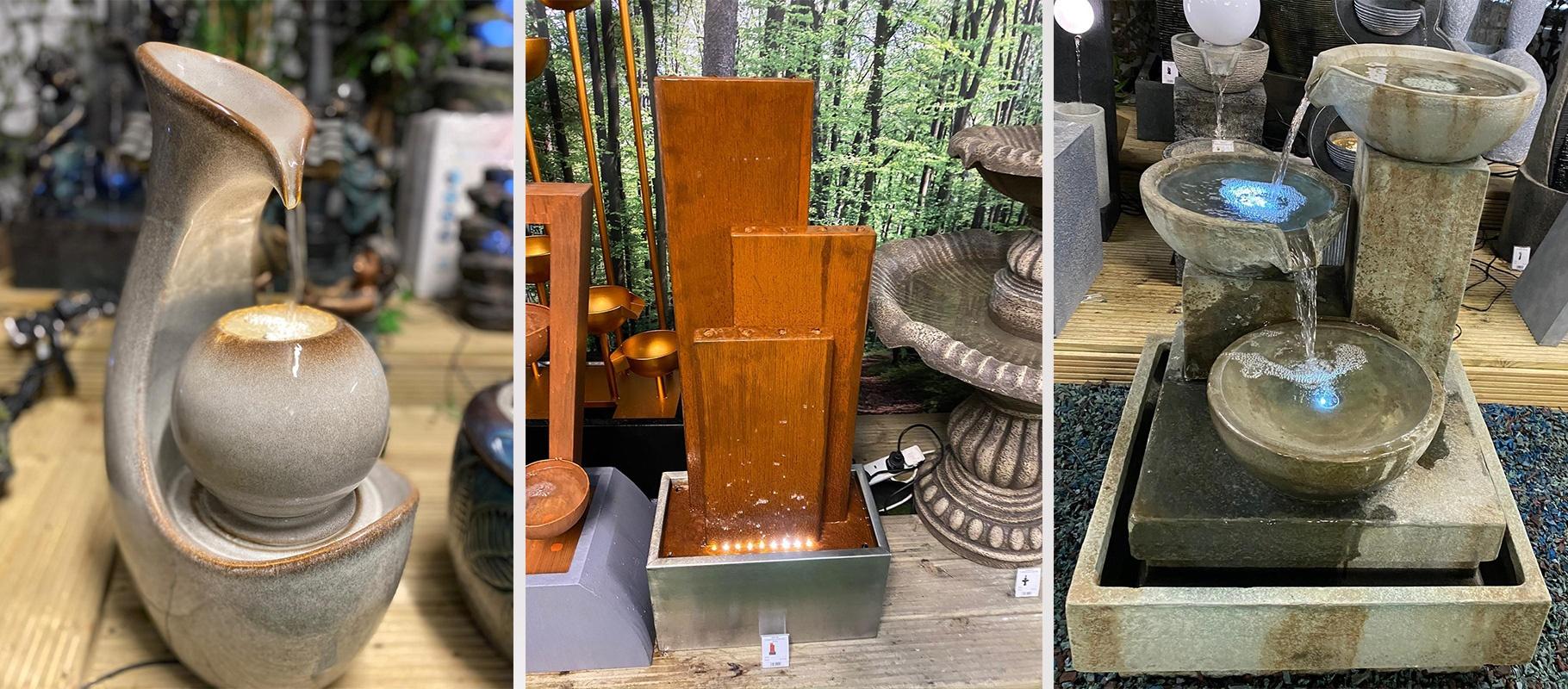 Chimeneas
As we spend more and more time in our gardens, an easy way to keep the chill off cool evenings is by adding a chimenea!
Our Midgley centre stocks a range of traditional Mexican chimeneas, as well as more contemporary options.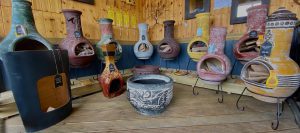 Creative Containers
While adding colourful plants to your spring garden, why not opt for decorative pots and planters too? Alternatively, add our pressure-treated timber sleepers around your garden beds for an impressive and long-lasting garden border.

NEWS IN NATURE
Tiny Forests
Environmental charity, Earthwatch, have government funding to plant 12 tennis-court-sized forests in urban areas throughout the country. With the aim of supporting urban wildlife and biodiversity, there are currently three 'Miyawaki' forests growing in West Sussex, London and Oxford.
Find out more and get involved here!
"No Mow May"
Help your bees, butterflies and wildlife this May by putting your mower away for the month!
Plantlife are asking that we help our pollinators by letting our gardens and wildflowers grow.
To go one step further, you can sign up for their "Every Flower Counts" survey, which runs from 22nd to 31st May and involves counting all the flowers in a random one-metre-squared area of your garden.
BBC Gardeners' World Spring Fair 2021
Providing gardening enthusiasts with bountiful inspiration, the BBC Gardeners' World Spring Fair is taking place from Friday 28th May to Sunday 30th May 2021 in Beaulieu, Hampshire. Growers will be showcasing exciting new plants to grow this season.
To find out more and book your tickets, click here.

GARDEN BOOK CLUB:
Gardening for Bumblebees: A Practical Guide to Creating a Paradise for Pollinators
No matter how small your outdoor space is, Dave Goulson's practical guide details the best ways to provide refuge for these vital pollinators, including the best trees, shrubs and flowers to grow!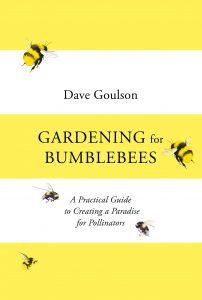 MUST-WATCH TV:
Your Garden Made Perfect
This six-part programme explores how cutting-edge technology can transform ordinary gardens into masterpieces.
Watch as families have their outdoor spaces converted into exceptional extensions of their homes!
You can watch all episodes on iPlayer now.

FINAL WORD
"The world's favourite season is the spring. All things seem possible in May."
– Edwin Way Teale

Stay safe,
From all the team at Earnshaws.
---
Posted by Earnshaws on 04-May-2021