November in Your Garden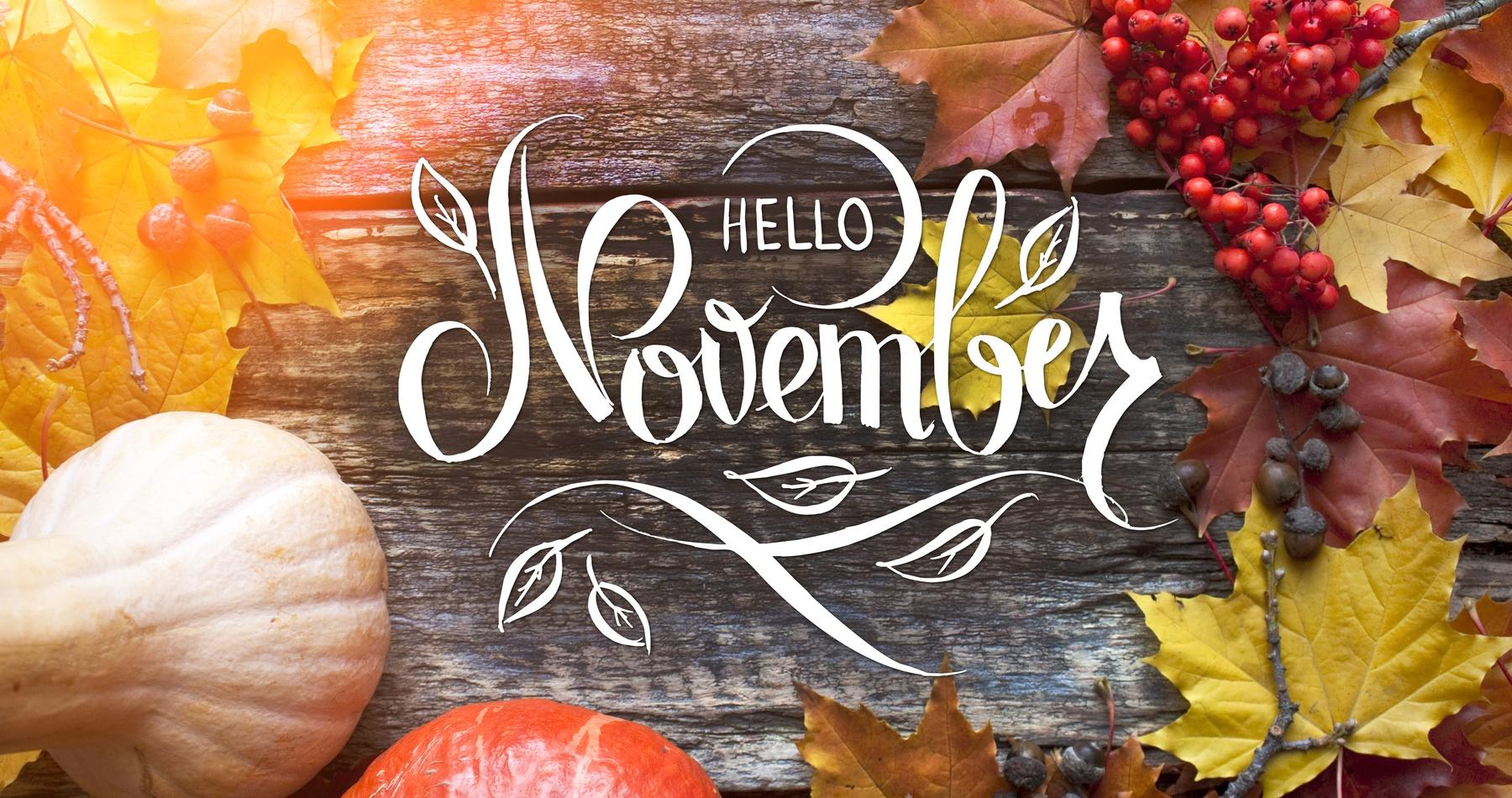 Here is our monthly round-up of news, tips and ideas to make the most of your garden this November!
November is the colourful gatekeeper between autumn and winter. As the trees change colour, November is traditionally about tidying up, preparing for the winter storms and planning for spring.
Garden Jobs for November
There is still plenty to do in the garden, so let's get started:
• Cover your outdoor containers to protect them from the cold.
• Set greenhouse heater thermostats to activate at around 7 degrees celcius.
• Sow November fruit and veg, such as broad beans, garlic, asparagus and spring cabbage, using timber planters.
• Plant a tree to help the climate and celebrate National Tree Week!
• Continue clearing fallen leaves, which can be used to make leafmould – watch our leaf grabbers in action here!
• Place a cover over your pond to stop leaves falling in.
• Before the weather turns really cold, plant bare-root hedging, roses and shrubs.
• Plant tulip bulbs, covering them with at least twice their depth of soil or compost.
• Take time to secure your garden, cover furniture and make any last minute repairs before the inevitably harsh winter winds arrive.
• Give sheds and fencing a coat of preservative to help them weather the winter.
Our timber planters are naturally weatherproof and perfect for winter plantings of bulbs and vegetables.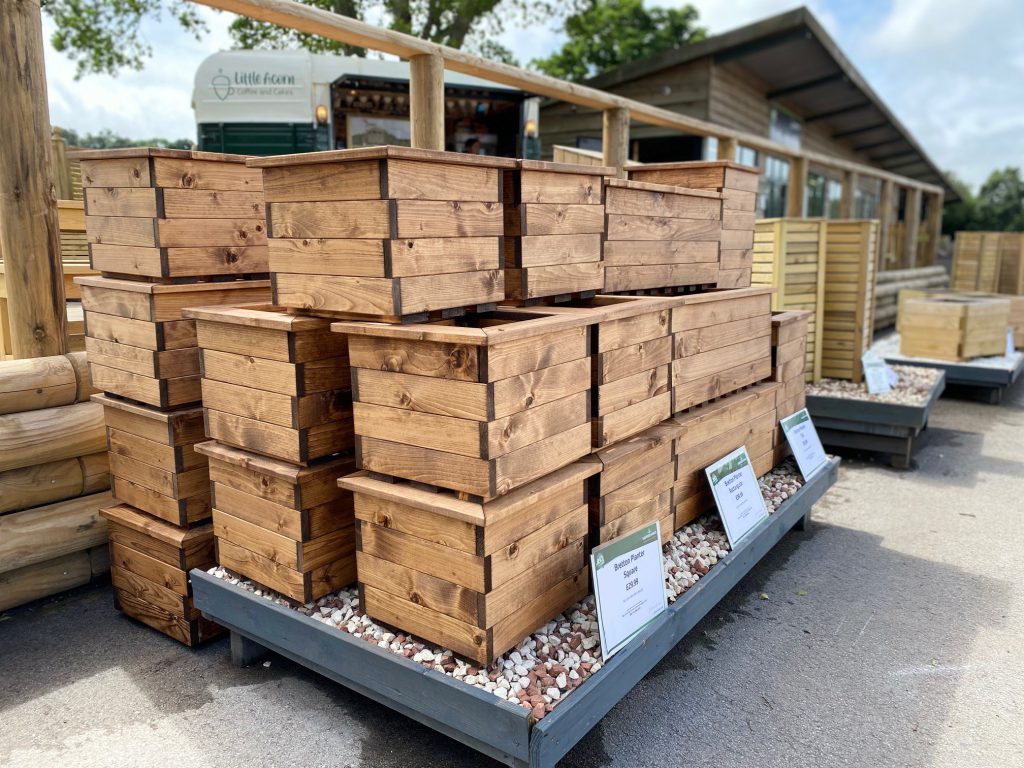 The Cancer Research UK 'Veg Pledge' Challenge
It's not too late to sow your own veg for next year – broad beans, salad leaves, chillies and hardy varieties of spring onions can all still be sown! Our centres have everything you need for some late plantings, including compost, top soil, timber planters and garden tools.
According to Cancer Research UK, it's a great month to go vegetarian or vegan!
They're inviting everyone to cut out meat during November as part of their Veg Pledge challenge.
Our New Paving Display!
Our Midgley centre showcases our range of Indian sandstone paving, porcelain paving, cobbles, steppingstones, coping stones,
kerb edgings, drivestone setts and more!
Walking around this new display is bound to inspire and help you to draw up your big plans for 2021!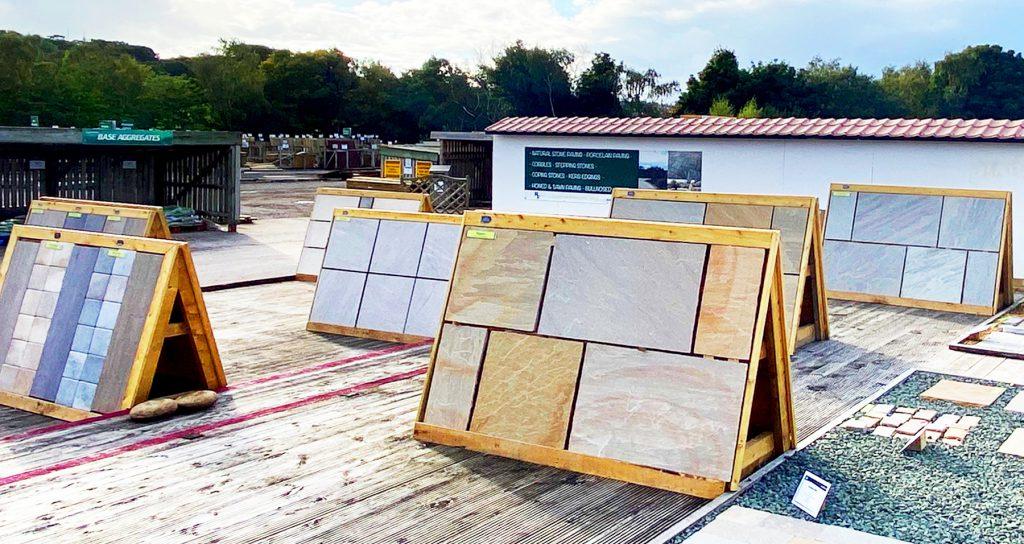 Take a Break at the Little Acorn
If you haven't visited our Little Acorn coffee stop yet, then why not pop down to see what we have on offer?
Look out for our tasty soup with croutons, yummy gingerbread and seasonal cakes, as well as our usual range of hot and cold refreshments!
Open daily from 10:00am – 4:00pm!


Firewood and Fireside Accessories
Earnshaws hardwood and softwood logs are air-dried or kiln-dried prior to sale for a fantastically efficient burn.
With the nights quickly drawing in, there is no better time to take advantage of our 10 bags for £60.00 offer on kiln-dried logs!
Our newest range of contemporary and traditional fireside accessories has arrived!
Keep your fireplace tidy and stylish with our ash trays, log holders, coal buckets, companion sets and more.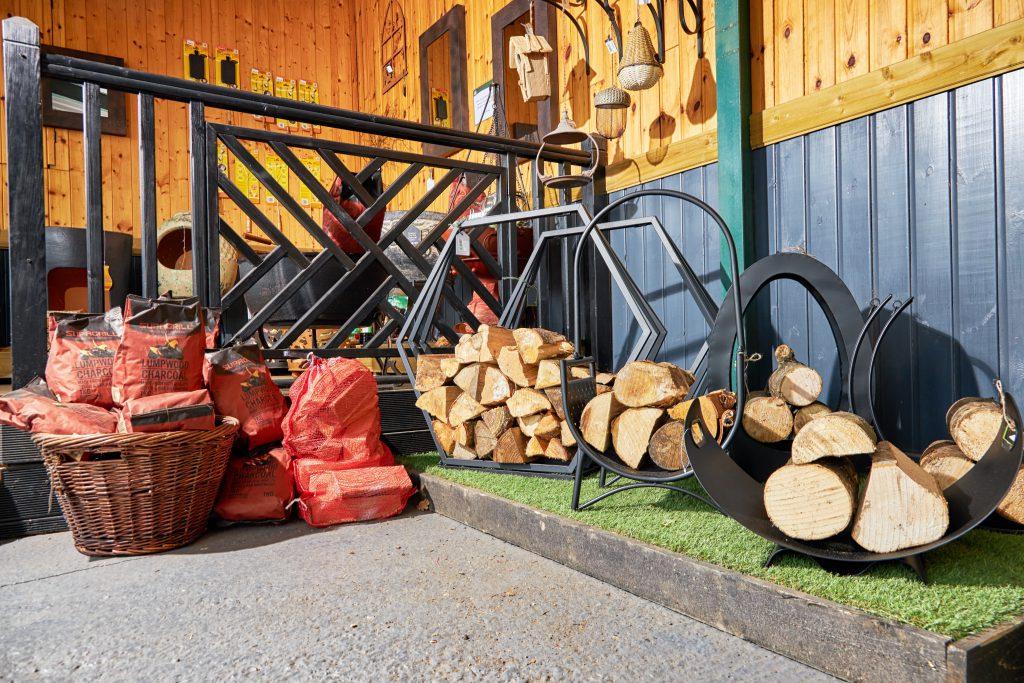 Chimeneas and Firepits
Keen to make the most of your patio, deck or terrace this autumn, despite the chilly evenings? Why not take a look at our range of chimeneas and firepits?
Not only do they provide warmth, but they serve as stunning focal points for any outdoor space – unfortunately, they may keep the chill away, but they won't keep the rain at bay!
Visit us in-store to stock up on firewood and view our full range of fireside accessories, chimeneas and fire pits.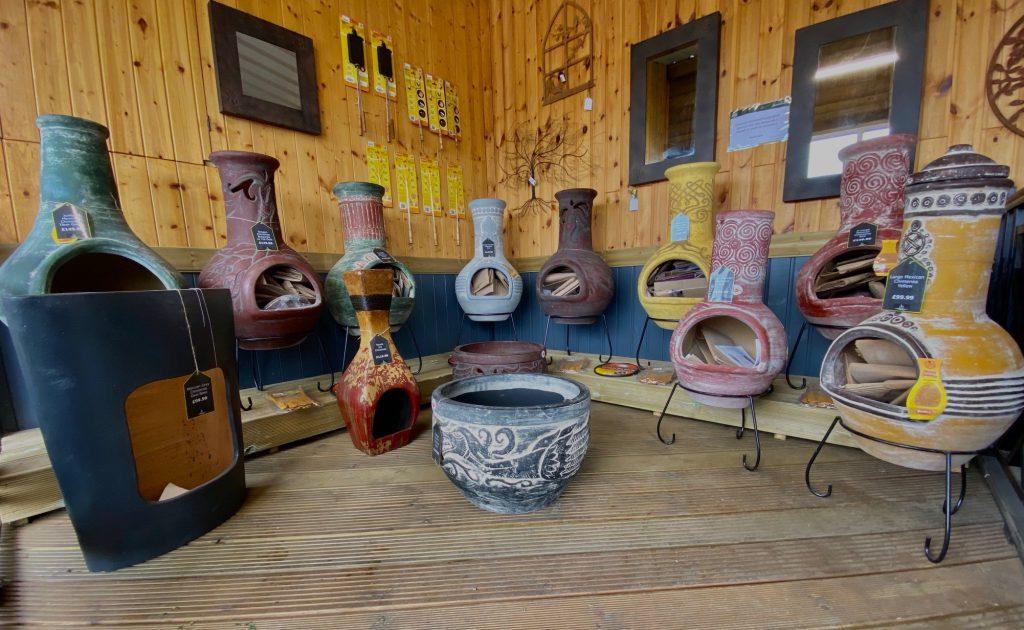 Look After Wildlife This Winter
Making your garden a welcoming place for wildlife is a great way to help our indigenous species survive the challenges of winter.
We have a range of animal houses for hedgehogs, squirrels, birds and insects!
Hedgehogs love sheltered spots to hide, plus they're great at keeping snails and slugs at bay.
You might even decide to leave a few little treats for your furry friends by purchasing a Squirrel Snack Box!
Did You Know?
During the 1600s, tulips were so valuable in Holland that their bulbs were worth more than gold!
The craze was dubbed 'tulip mania' and caused the crash of the Dutch economy.
Gardening Book Club:
RHS Complete Gardener's Manual: The one-stop guide to plan, sow, plant, and grow your garden
Struggling to find the perfect Christmas gift for an avid gardener?
Wrap up this book from the RHS, filled with all the essential gardening knowledge you need.
From inspirational landscaping ideas and advice on planting and pruning, to tips on keeping your garden eco-friendly, this book is sure to be well-thumbed throughout the new year.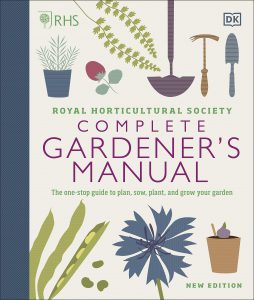 Must-Watch:
Garden Rescue (starring you!)
A new series of BBC's Garden Rescue has been announced, and the team are on the lookout for gardens in need of more than just a little TLC!
If you want to see what Charlie and the team could do with your outdoor space, or if you know someone who needs help, apply now.
Visit the BBC website to find out more.
Final Word
"If I'm ever reborn, I want to be a gardener – there's too much to do for one lifetime."
Karl Foerster, plant breeder
Stay safe,
From all the team at Earnshaws
---
Posted by Earnshaws on 01-Nov-2020