10 Things that make Earnshaws Fencing Centres a Cut Above the Rest!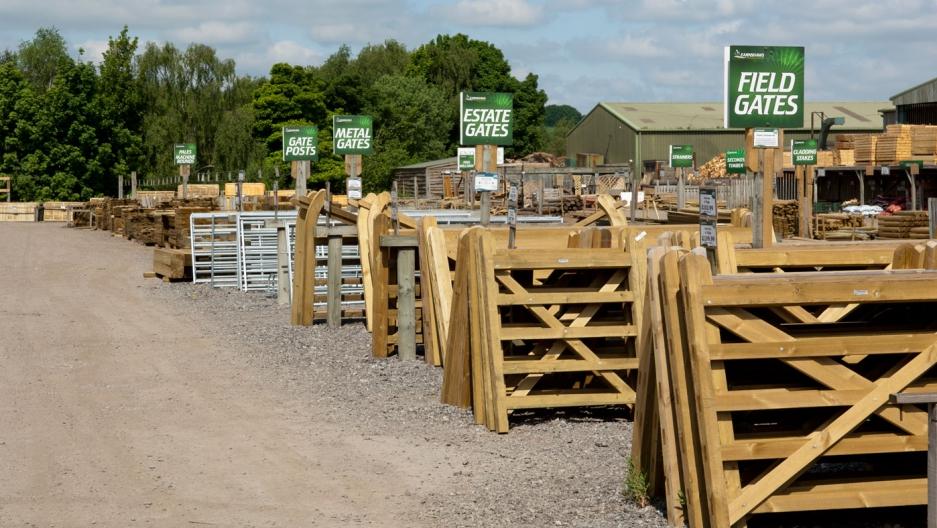 Earnshaws began life as a commercial saw mill, based close to our HQ in Midgley. When we began to serve a more retail customer base the focus became landscaping products for garden designs, garden furniture, sheds and accessories to help people make the most of their gardens.
Over the years, our products and services have expanded to cover the increasing needs of our customers all over the region. We now offer everything from sustainably sourced timber through to supplying and constructing paddocks, and everything in between! Earnshaws are a one stop shop for all your timber, fencing and landscaping needs whether you have a standard sized garden project or even more substantial agricultural landscaping requirements.
Just take a look below and see what makes us different from the rest:
1. We are a family run business that goes back six generations. All that heritage means our experience is handed down from each generation, and we pass on that knowledge to our customers.
2. An on site saw mill at Midgley means sawn timber and planed timber are available for bespoke products, particularly architectural projects ­including oak beams and roof trusses.
3. Earnshaws are located in peaceful, friendly locations which are ideal settings with plenty of parking and lots products on display.
4. We use our own vehicles for delivery within our delivery zones, offering a delivery and installation service to customers who don't have the necessary vehicles to cope, or the skills needed to put up a garden gate or fencing on their own.  We house very large stocks to take away so whatever size your project just come and see us.
5. Our fully stocked on site shops also supply all the tools, brackets, hinges, fittings and security products needed to finish the job so you don't need to worry about looking elsewhere for those final bits and pieces!
6. Earnshaws supply sustainable products which is some of our timber, most of our firewood and all of our Christmas trees which are sourced from our very own woodland. As a result, many of our supplies only travel a very short distance to our fencing centres where they are firstly seasoned for a minimum of 12 months before going on sale.
7. We offer a unique and high quality product range which covers landscaping, furniture, sheds, cabins, decking and garden design of all shapes and sizes. Our fencing centres carry large stocks which mean customers can drive in and take away what they need enabling them to start any fencing project immediately.
8. Earnshaws can also help with equine projects, from fencing around paddocks to field shelters, small stable blocks or even all-weather arenas.
9. We offer a full fitted service on most agricultural fences and stock gates. For post and rail or stake and wire fencing we have teams of contractors suitable for the job, and we can quote on hedge laying via our forestry department.
10. For customers with larger grounds we also offer estate forestry management and tree surgery.
And if you don't see what you need on this list, just ask us. Earnshaws offer a complete bespoke service and we take pride in making sure we look after all of our customers' requirements.
---
Posted by Earnshaws on 24-Feb-2015