10 tips to stop flash floods ruining your garden!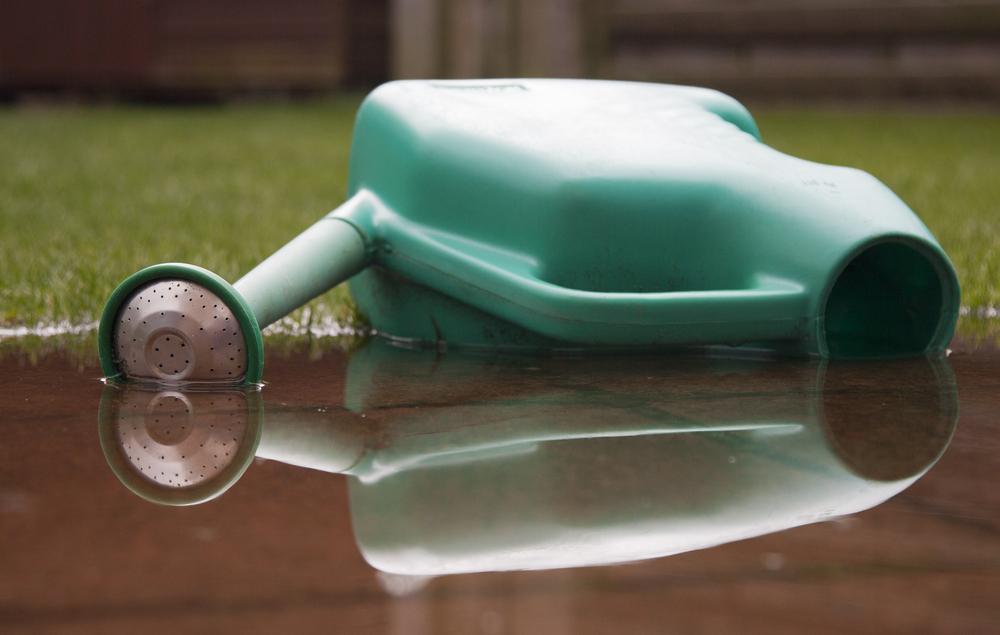 Flash floods and prolonged periods of rain are increasingly part of our weather pattern. This week our friends in Peaky Blinder country (BBC 2's Birmingham, Black Country and beyond) suffered a cataclysmic downpour. Even a relatively short cloudburst can wreak havoc with plants, sheds and your garden landscaping. So as prevention is better than cure – here are 10 tips to protect your garden from rain storms and what to after a storm.
Regular coatings of Ronseal preservatives will not only prolong the life of timber garden buildings, but also keep them looking good!
If the weather forecast is ominous and flash floods are on the horizon, check that all windows in outdoor buildings are securely closed and use sandbags to protect the base of your shed or summerhouses.
Raise all equipment off the ground – especially electrical equipment such as mowers and strimmers.
If there is a flood be sure that electrical equipment is safe to use afterwards.
Move any lights, toys, pots, ornaments and furniture indoors – as well as cushions and umbrellas – or you might never see them again!
Consider placing a net over ponds to stop fish being washed away
Take down loose swinging hanging baskets to save them from extreme winds
Use trellis and lattice fence panels as wind breaks – not solid panels which offer too much resistance to the wind
A thick mulch will hold the rain and release moisture more slowly – to stop plants becoming waterlogged
After a storm check large trees for damage and if necessary call a tree surgeon to remove suspect branches
The best tip of all is to keep your garden in a state of readiness at all times for the almost inevitable downpours and storms. Pruned trees and bushes are less susceptible to damage and well cared for timber garden buildings and garden furniture will shrug off rain and last longer. Maintain fencing and regularly check that pergolas arches and arbours are secure. That way there is no need to panic when Carol Kirkwood goes all serious and the weather warnings turn red!
Earnshaws Fencing Centres can provide invaluable advice and all the preservatives and tools needed to safeguard your garden from a summer deluge. If the worst happens, we are here to help with fencing, lattice wind breaks and even tree surgery.
---
Posted by Earnshaws on 09-Jun-2016