Special order for Axe Men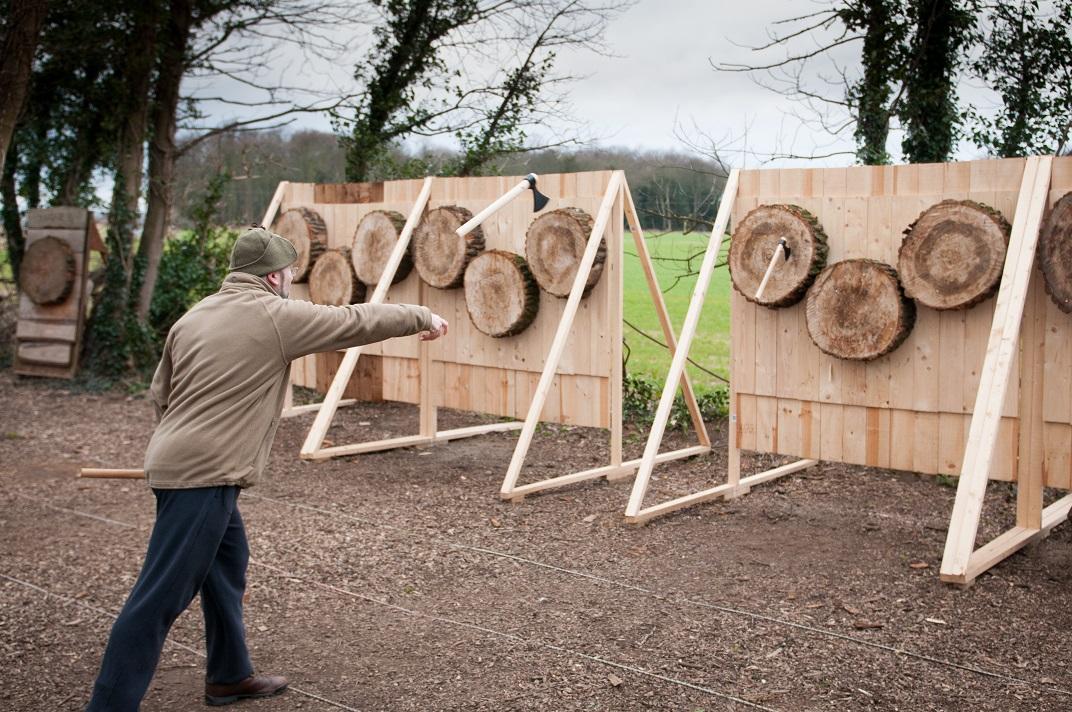 Here are the targets already in use and another very happy customer.
Our Sales Office are often posed with some difficult jobs to price, but nothing quite prepared us to quote for targets for the Yorkshire Axe Throwing Club. After working out exactly what the customer wanted we managed to supply them with some poplar discs that were ideal for the job.
---
Posted by Earnshaws on 26-Feb-2014