The Big Birdwatch with Earnshaws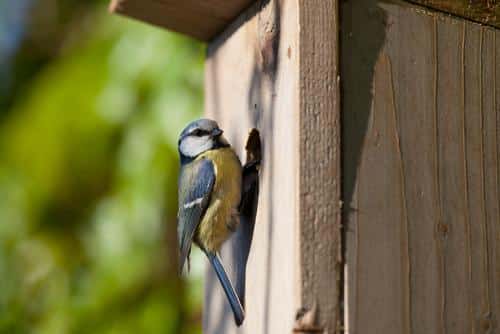 For the last 35 years, the RSPB has run a fantastic annual event called the Big Garden Birdwatch. For 2015 the event takes place this weekend (24-25th January). The RSPB are expecting over half a million people to be involved in the fun but important task of spending one hour in the garden and counting the birds they see.
How to get involved in 3 simple steps:
1. Go to https://www.rspb.org.uk/birdwatch/ and register your details
2. Open the RSPB bird counter app on your computer/tablet/phone and take up a good spot where you have the best view of your garden
3. Watch and record the number of birds in your garden, or nearby green space. (Don't count the total over the hour as you may get the same birds visiting more than once)
Why is it important?
According to www.britishbirdlovers.co.uk a lot of our wildlife is under increasing threat and although sparrow and starling numbers have consistently been the most spotted birds in the survey, the average numbers of bird groups seen have fallen drastically since the Big Garden Birdwatch began back in 1979. Overall garden bird numbers have fallen by 20% in the last 4 years alone.
Let Earnshaws help your Big Garden Birdwatch
Earnshaws Fencing Centres is asking all its customers to get behind this important conservation work, and you don't even have to leave your own back garden to do it. The best way to attract bird groups is of course done by putting out bird food and ideally on either a bird table or bird house.
Our stores stock a range of different bird houses, all made in house and sturdily made to RSPB plans as the ideal nesting box. We will also sell bird houses with specific hole sizes on request if you have a specific type of bird visiting your garden, and don't worry about bird food/feeders because we have everything you will need to bring all kinds of birds visiting.
See our full range here: https://www.jobearnshaw.co.uk/product-category/planters-garden-decoration/birdtables/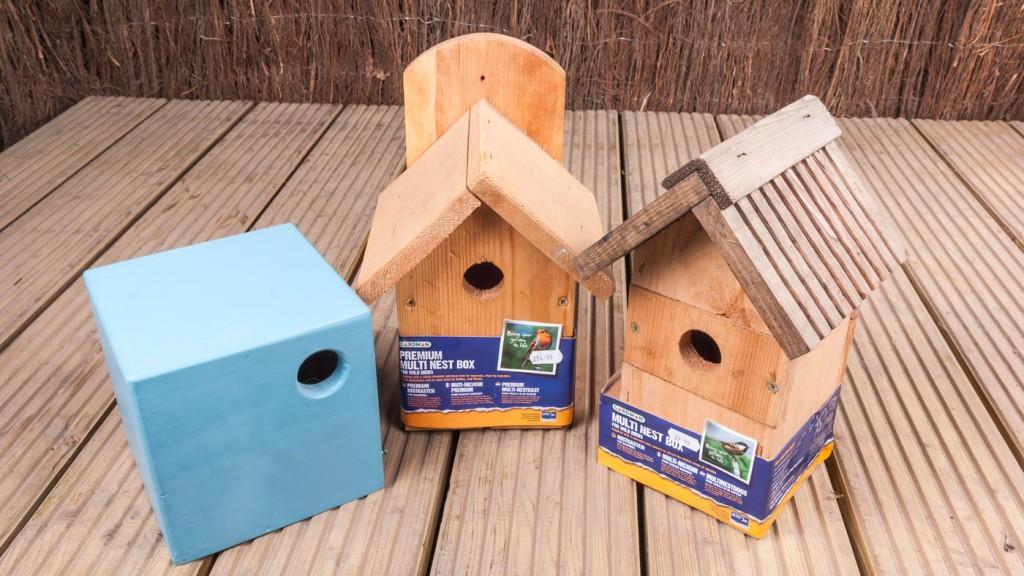 But the bird watching doesn't have to end once the weekend is over. Once birds know that you have a table feeder or box with food, they will soon start returning regularly. Just remember to monitor the food supply carefully – if the food takes days to clear reduce the amount you put out.
Hygiene – Vital Precautions
Bird tables are also essential for the upkeep of your garden hygiene – If food is left on the ground into nightfall it could attract rats which often carry diseases.
Keep your bird tables and surrounding areas clean and free from droppings or mouldy food, which can provide breeding grounds for parasites and bacteria. If large amounts of droppings have accumulated, they should be cleared and burnt and the ground cleansed with a disinfectant.
Clean and wash your bird table and hanging feeders regularly (ideally, using a 5% disinfectant solution), and move feeding stations to a new area every month to prevent droppings accumulating underneath.
Water containers should be rinsed out daily, especially during the warmer months, and allowed to dry out before fresh water is added. Droppings can accumulate in bird baths.
Personal hygiene is also important. Don't bring your feeders into your house to clean them – do it outside, using separate utensils. Wear gloves when cleaning feeders and bird tables, and particularly if you need to handle a sick or a dead bird in your garden. Always wash your hands when you've finished.
---
Posted by Earnshaws on 23-Jan-2015