Branching Out – Rustic Log Slice Decorations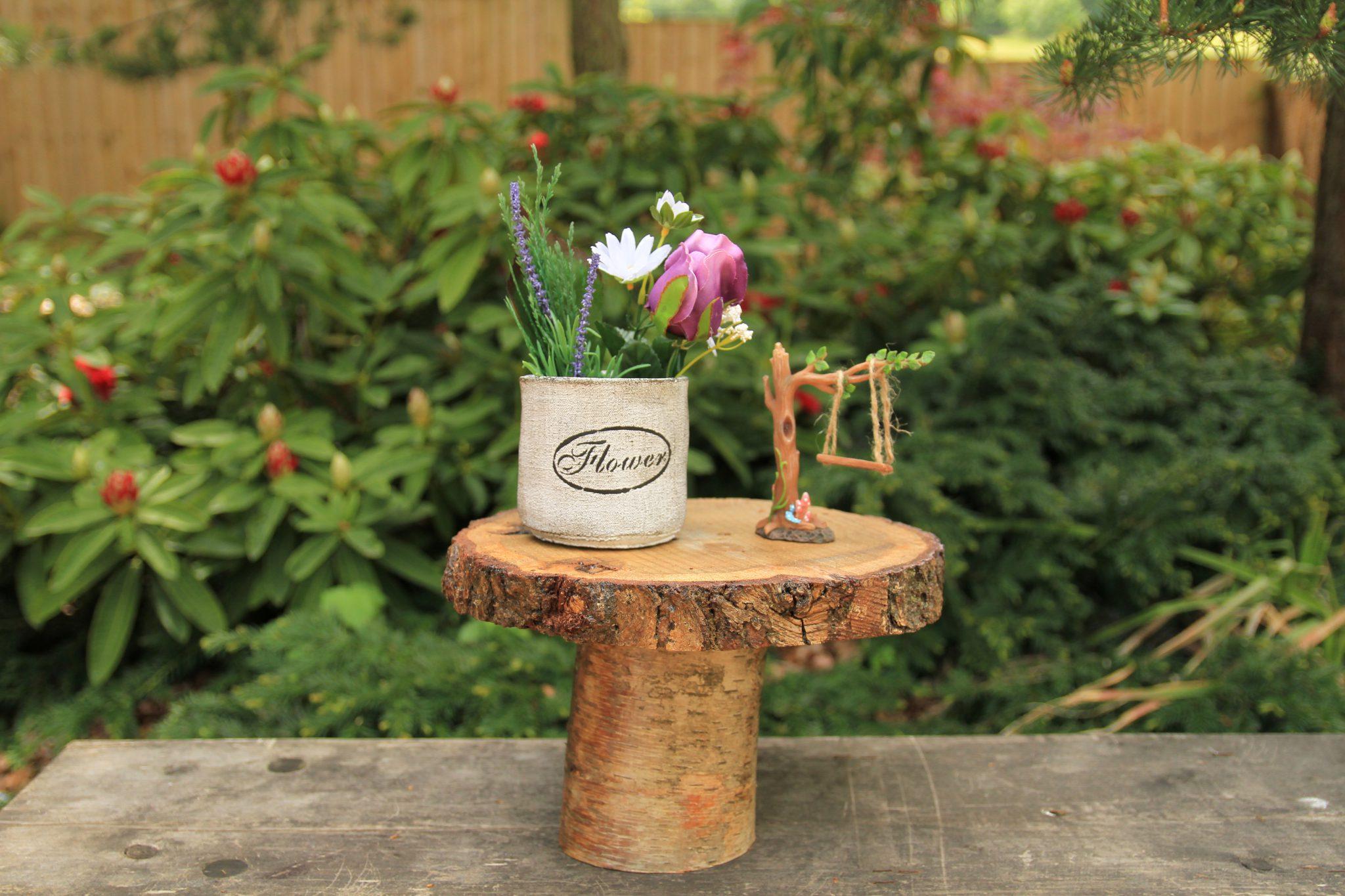 Earnshaws Fencing Centres have let our creativity bloom recently. A new rustic logs slice decorations project is currently underway in our workshop that has captured the imagination of our staff. Showing our softer side at Earnshaws Fencing Centres, we are branching out into unique wooden decorations that are handmade by our staff at Midgley.
Production Director, Ben Earnshaw, believed that Earnshaws had the capability to create rustic decorations after his own rustic themed wedding in 2012. The idea has been put on hold for a few years until the company found someone with enough time to dedicate to the project. Our eBay Store Administrator, Jen Penaluna has taken on the project and overseen the work of our talented staff to make Ben's vision come true.
With a little help from our Production Operatives and for the first time in the history of Earnshaws Fencing Centres, we began cutting log slices for decorative use. Roger Etherington and Andy Holden went above and beyond what was asked of them and by the next morning, Andy had cut a pallet full of various sized slices. The next day, Roger surprised the team with a handmade tiered stand that was quickly snapped up in the shop two days later by a happy customer.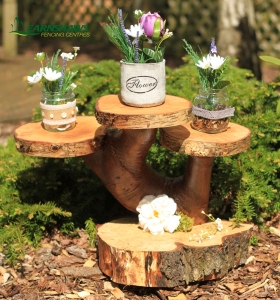 Roger is a long-serving staff member and has been with Earnshaws for 41 years. We are very grateful to have such an enthusiastic and creative member of the team as this project would not be possible without his imagination. Andy Holden is a new member of our production team and has been on hand to keep an eye out for the best logs for him to cut into slices.
Another creative member of staff has been brought into the project to photograph our new rustic decorations. Mark Pursglove is an enthusiastic amateur photographer and has been with us for a total of 30 years. Each team member that has been a part of this project has been enthusiastic and imaginative which has led to a lovely new branch of Earnshaws products.
A selection of our rustic decorations are available to purchase in our Midgley Centre or alternatively online at our ebay store.
---
Posted by Earnshaws on 30-May-2016