Christmas Recycled!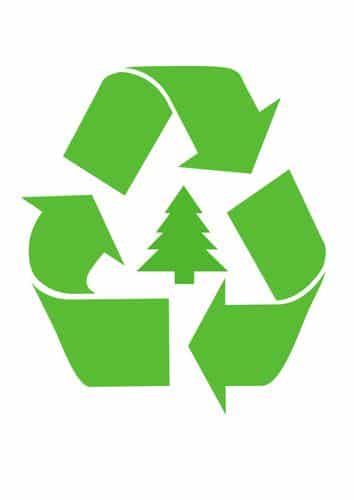 Today is the Twelfth Night of Christmas, the sad day when its time to take down the decorations, cards and Christmas trees – or face bad luck! Here are a few ideas for disposing of all that seasonal paper and organic waste in an environmentally responsible way. The number of Christmas recycle options available can be surprising once you start looking.
Christmas Cards
The Woodland Trust are asking for your unwanted Christmas cards and for every 1000 cards collected they promise to plant 1 tree. Last year they collected more than 8 million cards meaning 8000 trees were planted in 2014! Look out for the special card collection bins in M&S stores all over the UK until January 31 2015.
Christmas Trees
When it comes to recycling your own Christmas tree you may receive a leaflet from your council, find an information sticker on your bin or see an advert in your local paper detailing when the 'special collection' takes place. If you don't come across any of these, contact your council and ask if they are collecting them in your area.
To recycle your tree efficiently, simply remove all the decorations and tinsel, take the tree out from the pot or stand and take it to the collection point. This is usually the boundary of your property or a designated communal point. Trees are usually shredded into chippings which are then used locally in parks or woodland areas.
Recycling at Midgley
You can now recycle your Christmas Tree at our Midgley Fencing Centre. Please bring your tree to Midgley and notify our shop staff, we will take care of the rest.
Recycle Now
Recycle Now is the national recycling campaign for England, supported and funded by Government and is a great resource of information on how to recycle virtually all household waste – including Christmas Trees. Simply follow this link www.recyclenow.com
A Happy Sustainable New Year to All!
---
Posted by Earnshaws on 05-Jan-2015