December in Your Garden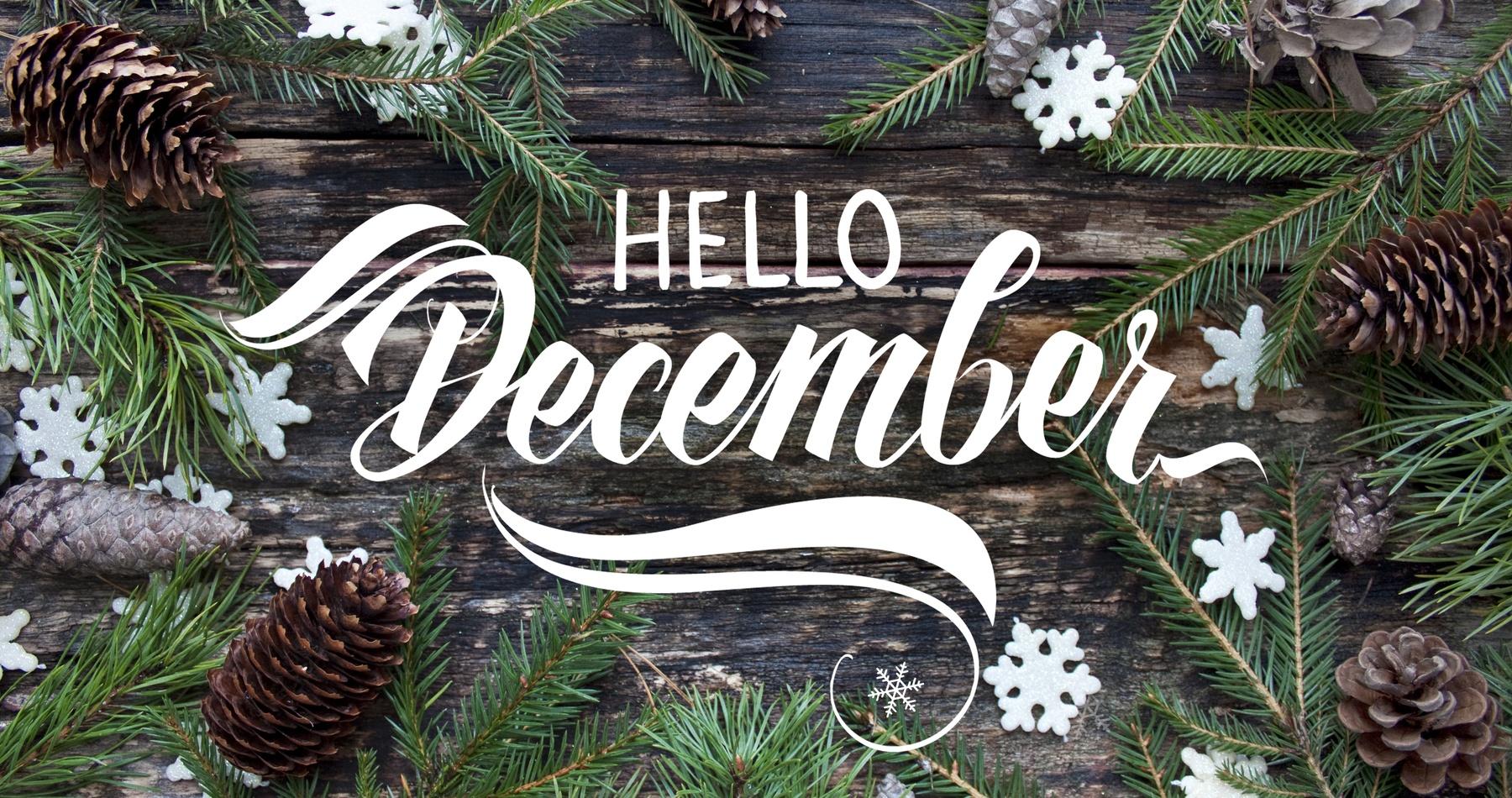 Here is our monthly round-up of news, tips and ideas to make the most of your garden!
December is one of the quietest months in the garden, as thoughts turn naturally to country walks, Christmas and cosy evenings in front of the fire.
However, there are still jobs to be done and our centres are open for gardening essentials, landscaping, firewood and fencing, as well as Christmas trees, wreaths and accessories, which are now on sale at Midgley!

December Wildlife
Many creatures go into hibernation at this time of year, including insects and other invertebrates. So, avoid cutting long grass or disrupting compost heaps and leaf piles until spring in order to avoid disturbing them.
Some wildlife will still be out and about looking for food during the short daylight hours. For birds, leave out suet treats, seeds, nuts and fresh water to help keep them warm throughout the colder months. Slightly milder regions may still be getting visits from hedgehogs, so it's beneficial to leave food out at night until it is no longer being taken.
To help the wildlife in your garden, why not take a look at our birdcare and wildlife product range?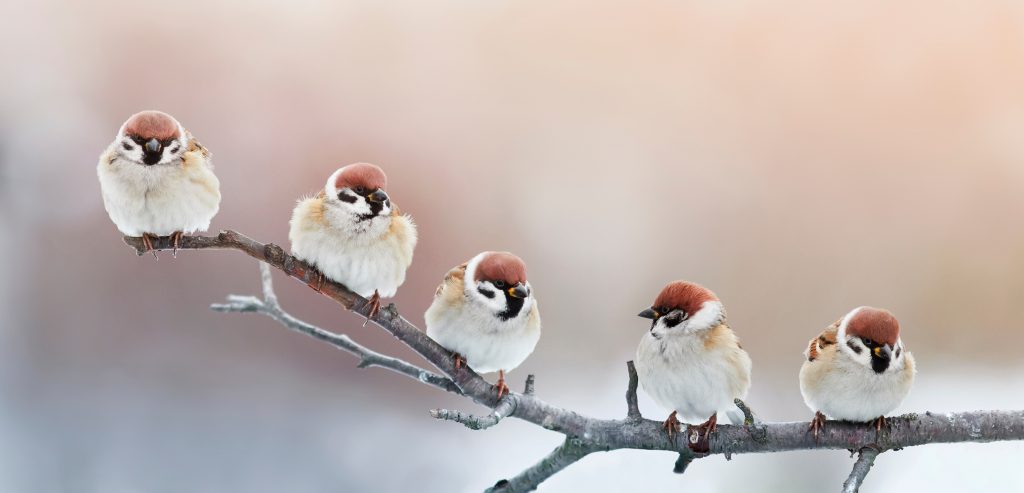 Earnshaws Christmas Trees!
Here at Earnshaws we normally focus on your outside space, but at this time of year it's all about bringing the greenery into your home!
Our local Christmas Tree plantations have been carefully managed throughout the year and are now filled with trees ready to be taken home. To work out whether our Nordmann Fir or Norway Spruce is the tree for you, take a look at our helpful infographic!
Visit our Midgley centre to browse our range of trees, as well as our magical collection of wreaths, festive decorations and small gifts.
Did you know a real tree uses 10 times fewer materials and five times less energy than an artificial tree, so buy real and you're doing your bit for the environment – and they make your home smell wonderful!
Making Your Tree Last
Before visiting us to select your tree, be sure to measure the space that is allocated for it in your home. Once you have found your perfect tree, make it last even longer with these top tips:
• Your tree will last longer with more water, so it is advisable to saw 5cm off the base and leave your tree outside in a bucket of water overnight.
• When bringing your tree inside, use a stand which holds water and keep it topped up throughout Christmas.
• Keep your tree away from direct heat, namely radiators and open fires.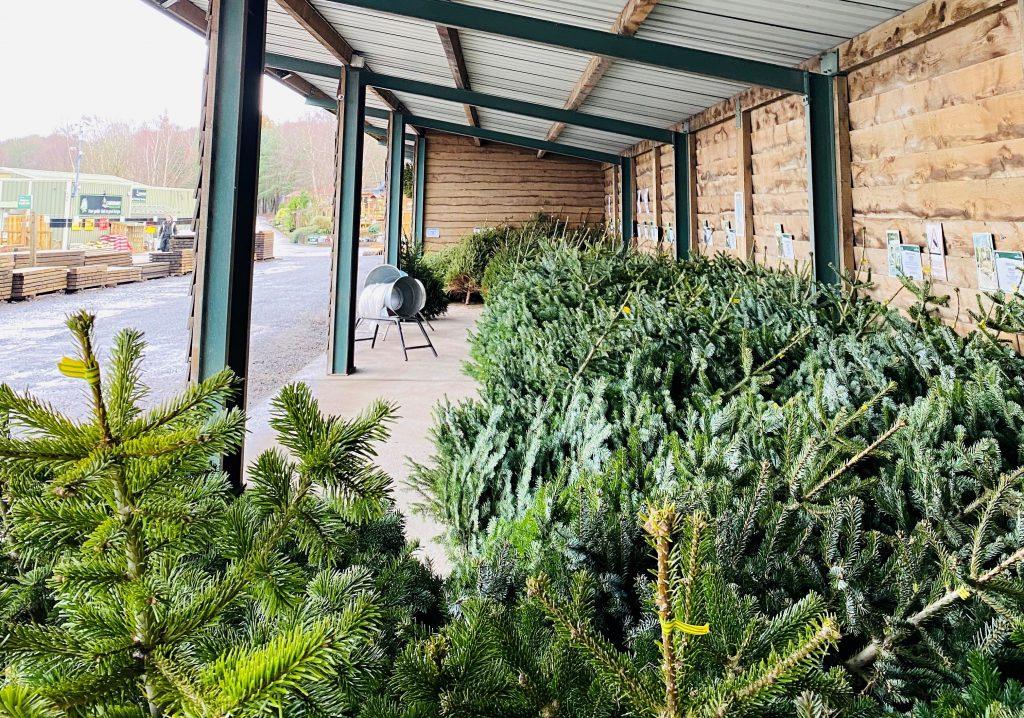 It's National Tree Week!
It is now the UK's tree-planting season and National Tree Week (28th Nov – 6th Dec) – here's how you can get involved!
The Woodland Trust shop sells a variety of UKISG single trees and tree mixes, ideal for any outdoor space at home or in your local community.
Donating to the Woodland Trust, becoming a member, or simply sharing photos of your tree-planting on social media with the hashtag #BigClimateFightback are all fantastic ways of raising awareness and doing your bit for the planet!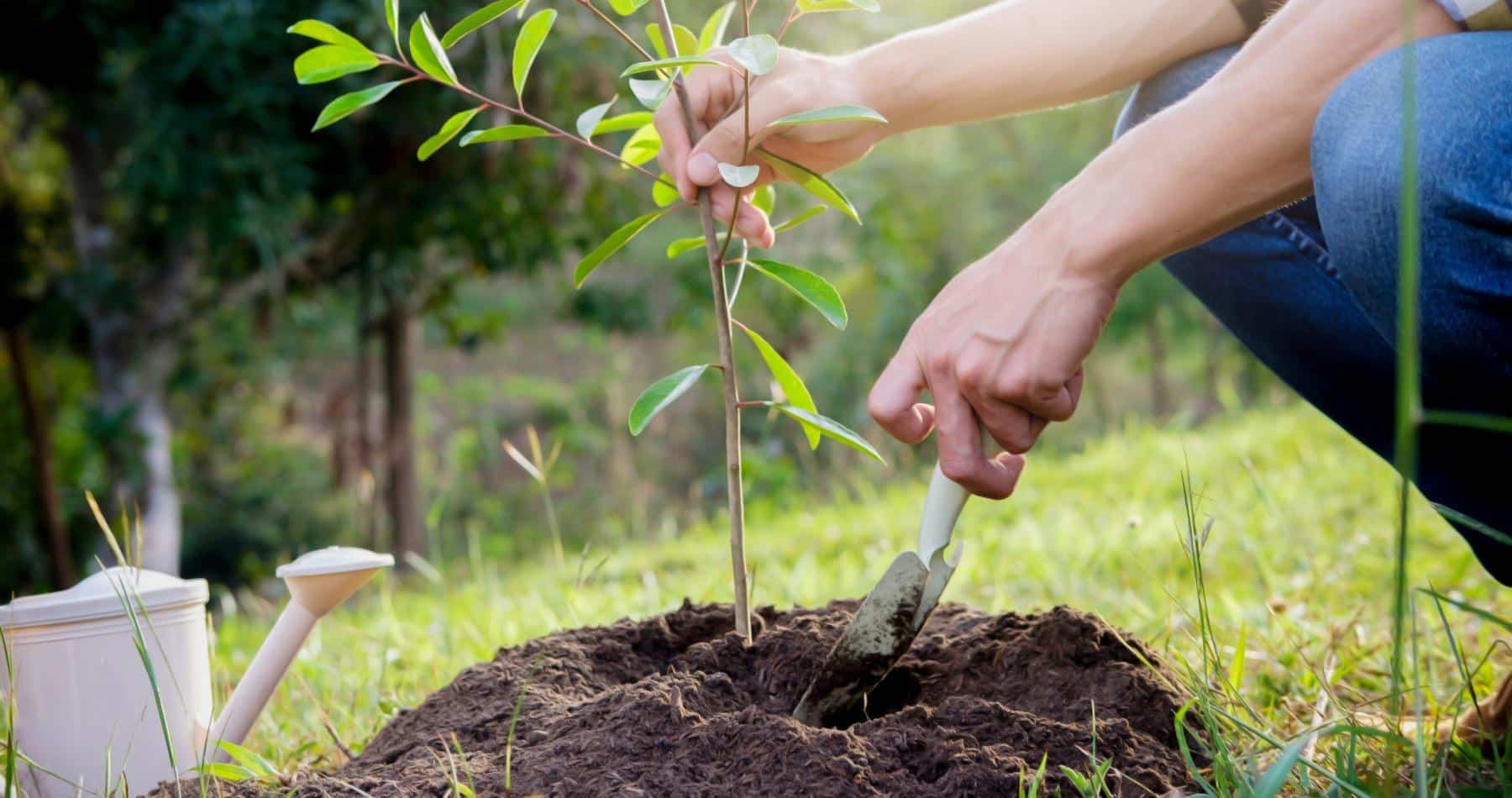 Garden Jobs for December
On cold December days, it's very tempting to stay inside with a mince pie. However, here are some good reasons to get out into the fresh air throughout the festive period – weather permitting!
• Check that stakes and ties are strong enough to withstand the winter gales.
• If you haven't already, move your potted plants to a sheltered spot to protect them from the winter weather.
• Place a football on the surface of your pond before it freezes to ensure there is an air hole for pond creatures and brush off snow that falls onto the ice to allow light through and prevent deoxygenation.
• Pollard willow trees while dormant. Doing this annually will eventually restrict the plant to a certain height.
• Insulate outdoor taps with bubble polythene or turn them off at the mains, and pack away hoses that are no longer required, to prevent them freezing over.
• To avoid snails returning in spring, check under foliage, stones, behind climbers and near plants that snails love to eat, gather the snails in a bucket and take them at least 20m away.
• Keep clearing leaves off the lawn to let the light in and prevent dead patches appearing and avoid walking on your lawn when it is especially wet or frozen.
• When it finally gets too cold to be outside, grab that mince pie and start ordering your flower and vegetable seeds in preparation for next year!

Did You Know?
The festive poinsettia plant is actually named after a US diplomat and physician, Joel Poinsett!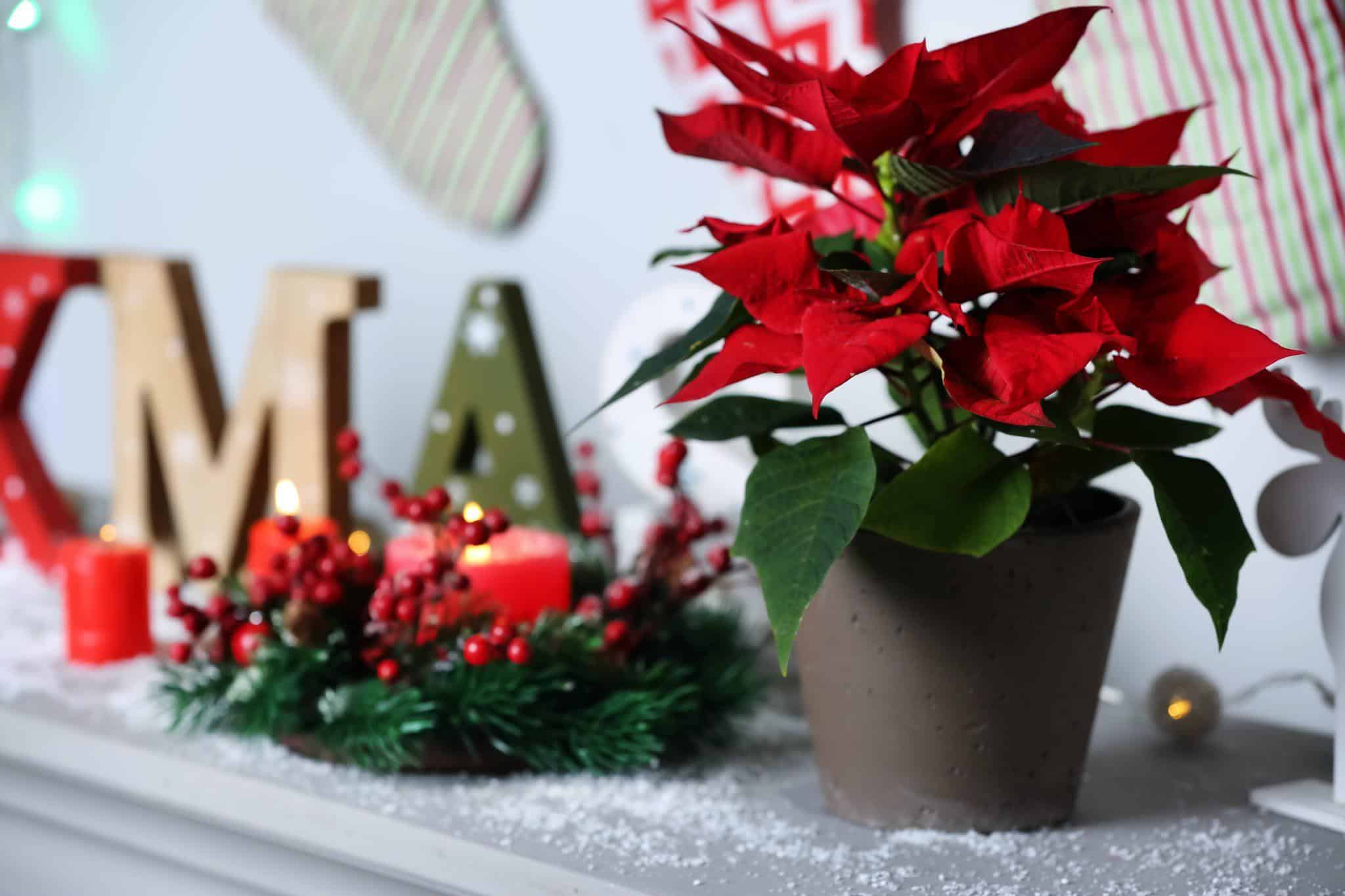 Gardening Book Club:
Landscaping: A simple guide to landscaping
This simple guide to landscaping is filled with helpful advice for landscapers of all levels, that you can apply to your own outside space. After reading this, you'll be bursting with ideas for the new year!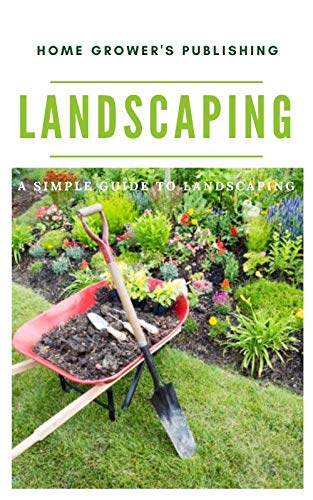 Must-See TV:
The Big Flower Fight
You might feel like you've seen everything Netflix has to offer by now!
But have you escaped into the world of The Big Flower Fight? Draw the curtains on the cold winter nights and watch as 10 teams go head-to-head to create the most impressive floral installations!

Final Word
A little quote to inspire you for 2021:
"Gardening is the art that uses flowers and plants as paint,
and the soil and sky as canvas."
Elizabeth Murray, artist

Stay safe,
From all the team at Earnshaws
---
Posted by Earnshaws on 01-Dec-2020