Earnshaws make stage debut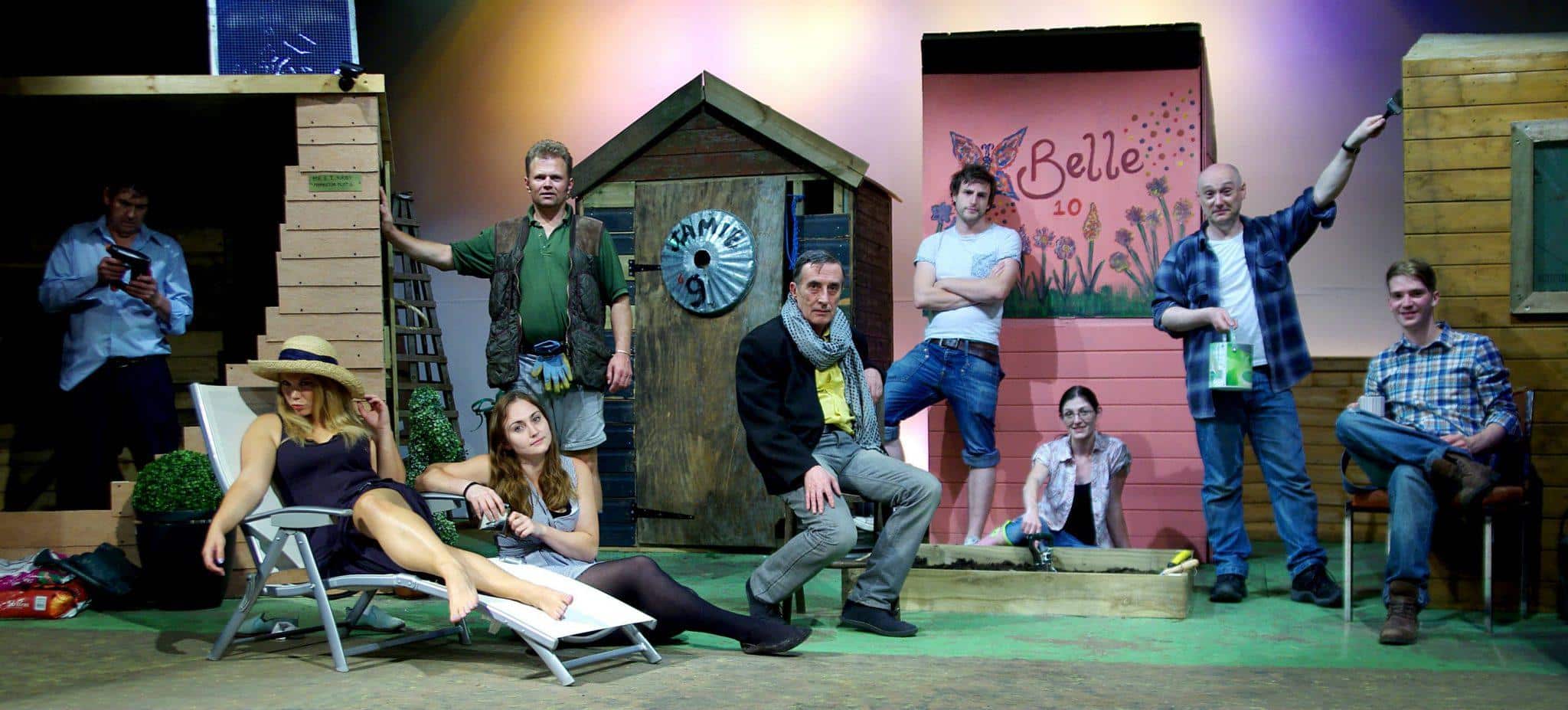 We are regularly approached to produce bespoke timber items for weird and wonderful purposes. But there is a first time for everything and this year's most surprising enquiry must surely be for a set of pre-aged and weather beaten garden sheds.
This unexpected project began in July when we were approached by the Madeupical Theatre Company to provide props for the set of their new production 'Losing The Plot'. The comedy drama depicts the sometimes bizarre world of allotments, focusing on the extroverts and eccentrics that own and maintain them, rather than the intricacies of growing vegetables.
"As we sell hundreds of different sheds every year we thought we'd dealt with most customer requests. However when a local theatre group asked us to build sheds that look like they have been on an allotment for 15 years this was a break from the norm – even for us" said Daniel Earnshaw.
Though more accustomed to building sheds that are solid, perfectly aligned and pressure treated to keep them looking like new, for this particular requirement the sheds needed to be crooked and weathered – more akin to the buildings of the Harry Potter and Lemony Snicket films.
By using a combination of wood from our recycle bays and old sheds removed from customers' gardens, we succeeded in creating just what the set designer had in mind.
Graham Hidderley-Burgess, Director of the theatre group, was 'astounded' at the sheds, which appeared on stage for the first time last week when the production opened at the St Austin's Theatre in Wakefield on July 17th. The play will head to Barnsley for three showings before a performance in Manchester on September 20th.
A three further shows have been scheduled for October in Bradford, and the company are currently in discussions with other venues for shows later this year and early next.
For more information about 'Losing The Plot' or to book tickets for any of the performances visit www.madeupical.com or for bespoke garden sheds or cabins click here.
---
Posted by Earnshaws on 25-Jul-2014