Earnshaws staff celebrate 25 years service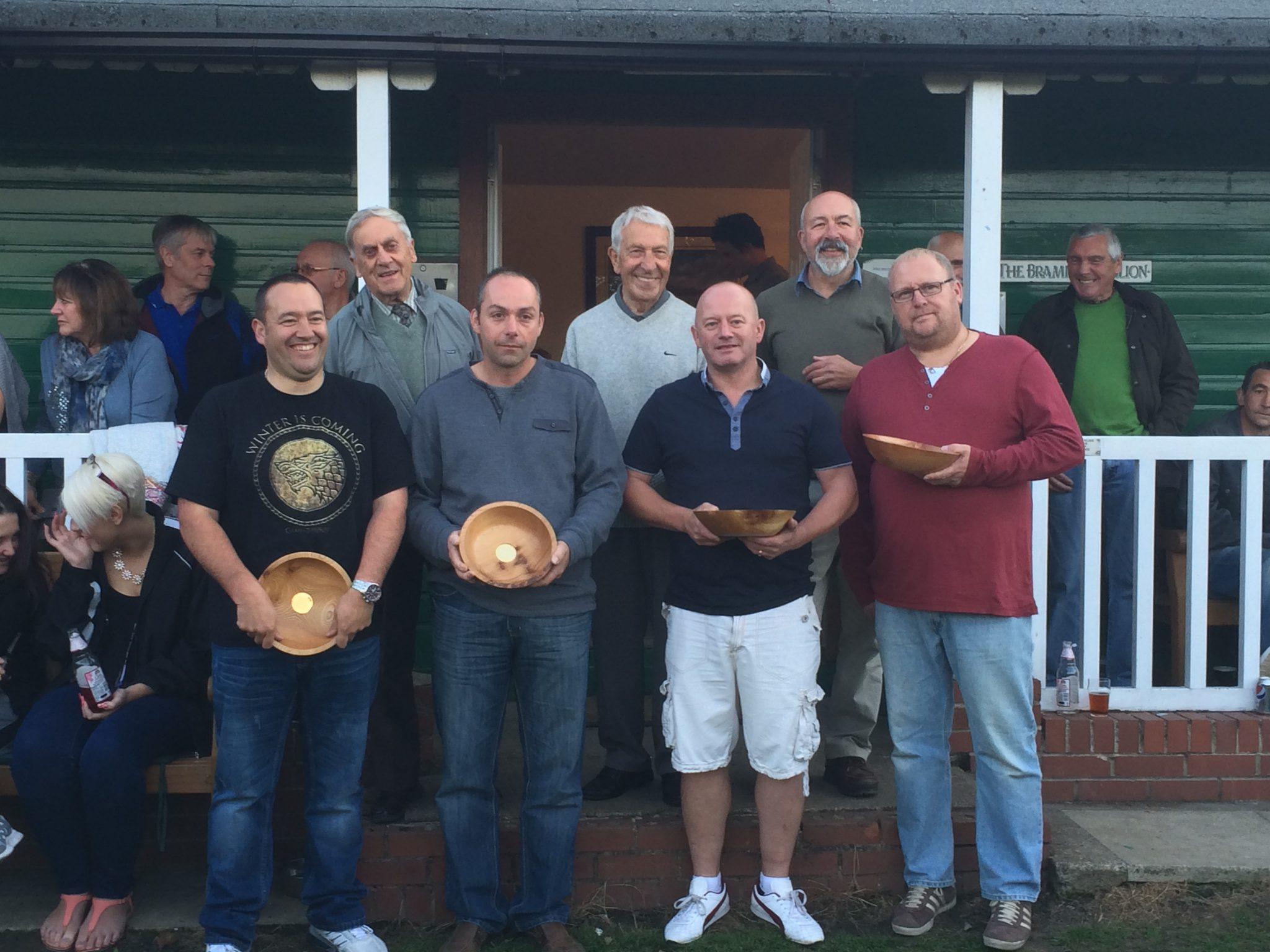 Loyal Earnshaws Fencing Centre employees gathered at a recent awards event to celebrate 25 years with the company.
Seven staff who work across our Midgley, Wentworth and Brigg sites were given long service awards this summer. It means we now have 20 employees with over 25 years of service out of a total staff of 72.
Several of the dedicated employees were presented with engraved bowls in appreciation of their long service at an awards night held at West Bretton Cricket Club.
Awards were presented to Shaun Lindsay, Fencing Centre Manager at Midgley, Tony Hardcastle Fencing Centre Manager at Wentworth, Dean Coley, Assistant Manager at Wentworth, and Stuart Davison, Joiner at Wentworth.
Other recipients of the award who were unable to attend the event were Jim Scott, Fencing Centre Manager at Brigg, Gary Jobbins, Forwarder Driver, and Jeff Cunningham, in charge of the Treatment Plant at Midgley.
Speaking after the awards event, Earnshaws Fencing Centres Director Daniel Earnshaw said: "These employees have shown great loyalty and commitment to the business over the years, which I would personally like to thank them for.
"This level of dedication and loyalty is becoming increasingly rare in today's working environment and we are very fortunate in this respect. We're delighted that we can reward long serving members of staff and celebrate this great achievement with them."
The bowls were made from a mix of our own Elm, Ash and Sycamore and turned by a local wood turner called Terry Smith who tragically passed away just a few weeks before the presentation evening.
---
Posted by Earnshaws on 05-Sep-2014