Gardening Against The Odds Awards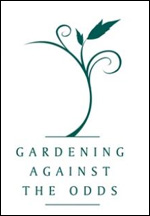 This is a fascinating scheme that we thought many of our customers might be interested in, and may even want to nominate a contender.
The awards are open to individual gardeners and community groups all over the country who garden against the odds to create beautiful spaces that enrich their own life and the lives of those around them.
The "odds" include:
Impossible places – be they created in hostile or exposed sites, in difficult growing conditions, or defy the expectations of where a garden can exist.  Some gardeners may have had to overcome bureaucracy, scepticism and their own lack of knowledge and experience, or have had to find the plants and materials from unexpected and unconventional (but legal) sources.
Physical disabilities, health or social odds – these can include sight and mobility problems, as well as well as social isolation. Troubled communities can be brought together by the act of gardening and also benefit from the results.
Psychological or mental problems – the power of gardens and gardening to calm a troubled mind and spirit is well recognised.  Previous award winners have found a purpose, peace and renewed energy in the creation of a place they can enjoy themselves and share with others.
For more information visit www.conservationfoundation.co.uk
---
Posted by Earnshaws on 06-May-2014