Get ready for National Shed Week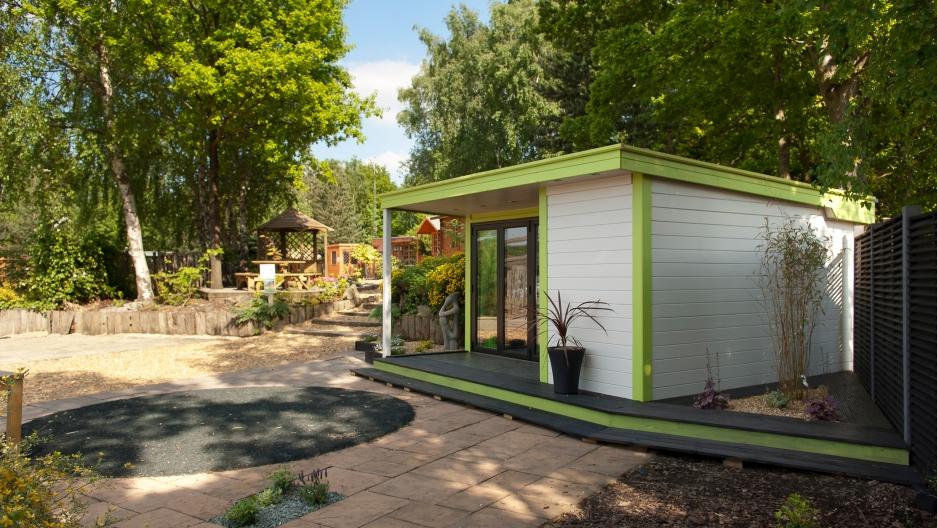 National Shed Week 1-6 July
Recent research has revealed that Britain is a nation of shed-fanatics, with 65% of adults now owning a shed and the average shed owner spending over a year of their life in their prized shelter. In fact, Brits love their sheds so much that 6% would like to be buried in them!
Now in its 8th year, National Shed Week continues to go from strength to strength and, as you might expect, there are a few 'sheddies' at Earnshaws Fencing Centres excited about it.
The highlight of the week will be the Shed of the Year competition. It attracts over 2,000 entries from across the UK and this year the winner will be unveiled on a Channel 4 programme hosted by George Clarke.
Clarke and his team will be travelling the country, poking their expert noses into some of the most incredible, beautiful, extraordinary and size-defying sheds, whilst meeting their proud, and sometimes eccentric, owners.
Until then we encourage you to take some time to browse the range of weird and wonderful sheds entered into this year's competition here.
---
Posted by Earnshaws on 06-Jun-2014