Go Green in 2016 – Sustainable New Year's Resolutions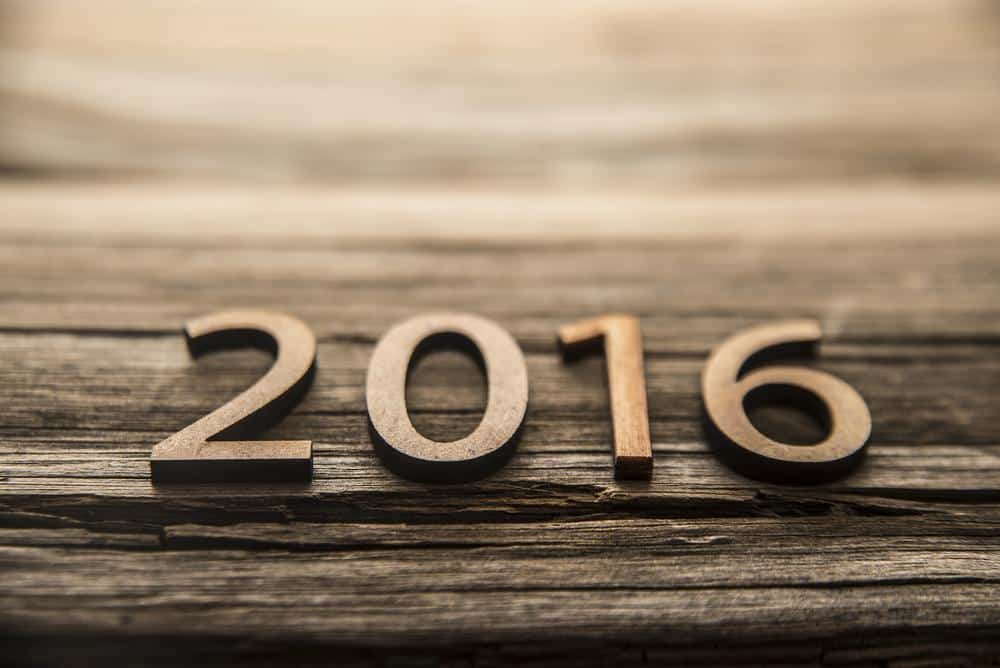 This year, why not make your resolutions with sustainability and the environment in mind?
Here are some suggestions – good luck with keeping them up in 2016!
1. Conserve Water
Resolving to reduce water consumption outdoors is just as important as saving water inside your home.
Even if you live in a dry area, you could potentially collect thousands of litres of water from your roof each year. Collecting rainwater is easy – simply divert the end of your drainpipe into a wheelie bin or other large container using an irrigation system.
'Grey water' from washing machines and washing up bowls is perfectly safe to water your plants and lawn with, as long as it has not been mixed with bleach, disinfectant or other harsh cleaning products. Household soaps, washing up liquid and detergents are not harmful to plants.
2. Welcome Wildlife to Your Garden
Aim to provide a safe environment for wildlife, including birds. Bird tables need to be 5ft or above and bird boxes should be securely fitted to a high wall or tree trunk.
Keep your birdbath topped up, and prevent it from freezing over in the colder months by popping a ball inside.
3. Waste Not Want Not
Composting is an inexpensive way to use kitchen waste to make rich, crumbly soil that is full of nutrients, without using harsh chemicals.
Purpose-built compost bins are great for smaller gardens, but if you have more space, you can build your own in the garden using wooden pallets.
Compost bins and heaps can be regularly topped up with organic nutrient-rich kitchen waste such as fruits, vegetables and coffee grinds. Avoid throwing egg shells, oils and animal fats into your bin or onto your heap, as they can generally be harmful to the environment and insects found in soil.
4. Organic Gardening
Pledge to stop using pesticides and non-organic fertilisers when growing your own fruits and vegetables. Home-grown produce also helps to reduce the distance that your food travels before it lands on your plate.
Remember, if you end up with too much produce – share it around friends and family or simply pop it into your compost bin to keep the sustainable cycle going!
5. Purchase Seasonal Fruit and Veg
If you are buying fruit and vegetables from your local supermarket, it's worth researching to find out what is naturally grown in your area to make sure you are eating seasonal produce at the right time of the year.
It might be tempting to purchase strawberries in the winter, but remember, they have probably travelled half way around the world before they reached you!
6. Eating Less Meat
Eating less meat is one of the quickest ways to reduce your carbon footprint. This does not mean you have to become a dedicated vegetarian overnight, you could pick two days a week where you only cook vegetarian meals.
There are lots of delicious alternatives to meat out there – check out this website for some great recipes.
7. Home Efficiency
Most people have already switched to eco-friendly lightbulbs, but it's time to start taking efficiency to the next level in your home.
The ideal temperature to sleep in is around 16 degrees celsius. Reduce your carbon emissions (and your heating bill) by reducing the temperature on your thermostat by half a degree every month. Check for heat loss elsewhere in your home and fix the problem as soon as possible.
8. Keep your Electronic Devices for Another Year
If your electronic devices are still in working condition, make a promise to keep them for at least one more year.
If your mobile phone, tablet or laptop is broken, make sure you recycle it properly before purchasing another.
9. Detox Your Household
There are harmful toxins in many household items. Whether you are buying beauty products or clothes detergent, it's worth checking the ingredients list to see whether they will release harmful toxins. Choose natural products that release less toxic residue where possible.
Keep an eye out for more sustainability tips from Earnshaws Fencing Centres throughout the year!
---
Posted by Earnshaws on 31-Dec-2015