GOOD LUCK TO ENGLAND IN THE WORLD CUP!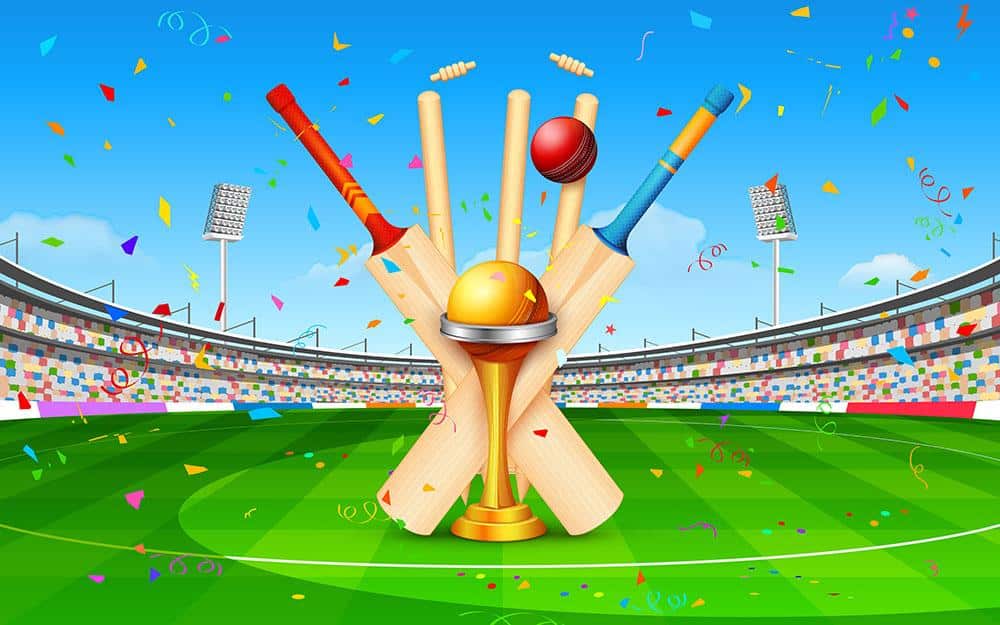 Held every four years, the 2019 Cricket World Cup is being staged in England and Wales this year and it starts today at 10.30am with England v South Africa at the Oval.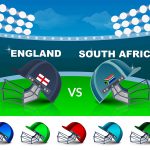 There are ten countries taking part in this year's competition and England have a great chance of a home win.
England
India
Australia
South Africa
New Zealand
Pakistan
West Indies
Sri Lanka
Bangladesh
Afghanistan
The Format
The matches are 50-over one-day fixtures. The first stage is a round-robin in which each of the 10 teams plays against each other. The top four at the end of this stage go into the semi-finals with the winners making the final on 14th July at Lords. The last world cup was won by Australia in 2015.
The Fixture List
Matches all begin at either 10.30am BST or 1.30pm BST. There are four matches at Headingley, the first being England v Sri Lanka on 21st June. The matches will be broadcast on Sky Sports on its Sky Sports Cricket channel.
Here is the full fixture list.
| | | |
| --- | --- | --- |
| England vs South Africa | May 30 | The Oval |
| West Indies vs Pakistan | May 31 | Trent Bridge |
| New Zealand vs Sri Lanka | June 1 | Sophia Gardens |
| Afghanistan vs Australia* | June 1 | Bristol |
| South Africa vs Bangladesh | June 2 | The Oval |
| England vs Pakistan | June 3 | Trent Bridge |
| Afghanistan vs Sri Lanka | June 4 | Sophia Gardens |
| South Africa vs India | June 5 | Rose Bowl |
| Bangladesh vs New Zealand* | June 5 | The Oval |
| Australia vs West Indies | June 6 | Trent Bridge |
| Pakistan vs Sri Lanka | June 7 | Bristol |
| England vs Bangladesh | June 8 | Sophia Gardens |
| Afghanistan vs New Zealand | June 8 | Taunton |
| India vs Australia | June 9 | The Oval |
| South Africa vs West Indies | June 10 | Rose Bowl |
| Bangladesh vs Sri Lanka | June 11 | Bristol |
| Australia vs Pakistan | June 12 | Taunton |
| India vs New Zealand | June 13 | Trent Bridge |
| England vs West Indies | June 14 | Rose Bowl |
| Sri Lanka vs Australia | June 15 | The Oval |
| South Africa vs Afghanistan | June 15 | Sophia Gardens |
| India vs Pakistan | June 16 | Old Trafford |
| West Indies vs Bangladesh | June 17 | Taunton |
| England vs Afghanistan | June 18 | Old Trafford |
| New Zealand vs South Africa | June 19 | Edgbaston |
| Australia vs Bangladesh | June 20 | Trent Bridge |
| England vs Sri Lanka | June 21 | Headingley |
| India vs Afghanistan | June 22 | Rose Bowl |
| West Indies vs New Zealand | June 22 | Old Trafford |
| Pakistan vs South Africa | June 23 | Lord's |
| Bangladesh vs Afghanistan | June 24 | Rose Bowl |
| England vs Australia | June 25 | Lord's |
| New Zealand vs Pakistan | June 26 | Edgbaston |
| West Indies vs India | June 27 | Old Trafford |
| Sri Lanka vs South Africa | June 28 | The Riverside |
| Pakistan vs Afghanistan  | June 29 | Headingley |
| New Zealand vs Australia | June 29 | Lord's |
| England vs India | June 30 | Edgbaston |
| Sri Lanka vs West Indies | July 1 | The Riverside |
| Bangladesh vs India | July 2 | Edgbaston |
| England vs New Zealand | July 3 | The Riverside |
| Afghanistan vs West Indies | July 4 | Headingley |
| Pakistan vs Bangladesh | July 5 | Lord's |
| Sri Lanka vs India | July 6 | Headingley |
| Australia vs South Africa | July 6 | Old Trafford |
| Semi-final 1 | July 9 | Old Trafford |
| Semi-final 2 | July 11 | Edgbaston |
| Final | July 14 | Lord's |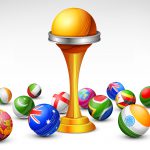 ---
Posted by Earnshaws on 30-May-2019