It's time to prepare your fireplace for winter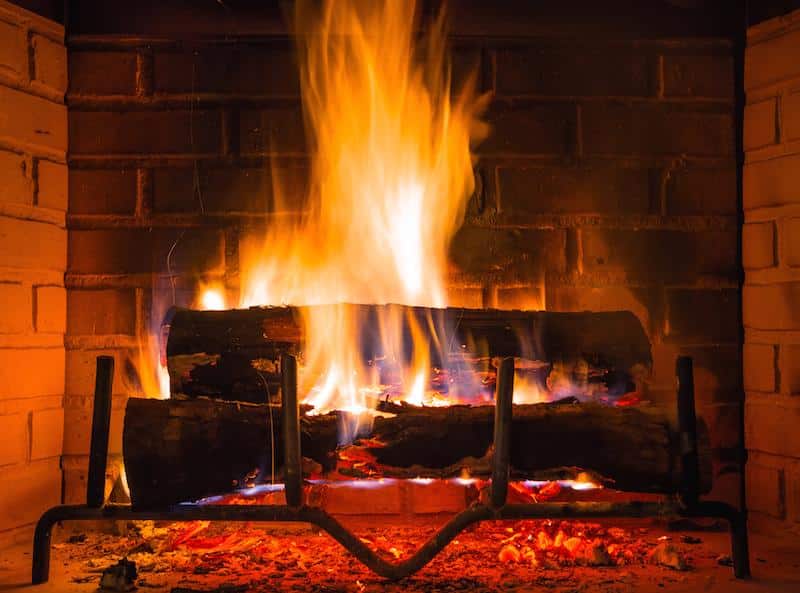 With the nights drawing in, and the temperature dropping outside, it's time to start preparing your fireplace in time for the cooler weather.
Check your chimney – Make sure your chimney is free of blockages. It's a good idea to get it swept before you start lighting fires this winter. Animal nests and leaves can cause blockages – which can send thick smoke backwards into your home.
Prime the damper and flue – Make sure you open the damper the first time you make a fire this winter, to avoid filling your home with smoke. You should also light a roll of newspaper and hold it up to the damper opening for a few minutes. This will prevent the cold air from billowing smoke into your home once you've opened the damper.
Insulating your fire – A small bed of ash will insulate your fire to keep it burning for longer. But be careful not to let too much ash develop in the fireplace – it can become a hazard. For guaranteed insulation, think about getting a log-burner this winter.
Stock up on fuel – Pop into your local fencing centre at Midgley, Brigg or Wentworth to stock up on firewood and fuel. Our centres have plenty of softwood, hardwood and kiln dried logs, as well as bagged kindling, coal and unseasoned firewood offcuts. We'll even deliver larger loads right to your door!
Store your logs – Dry logs burn much better than damp ones. Keep firewood off of the wet winter ground and shelter it from frost to make sure it stays dry. Our log stores come in a range of sizes in both traditional and contemporary styles.
---
Posted by Earnshaws on 09-Oct-2015