National Nest Box Week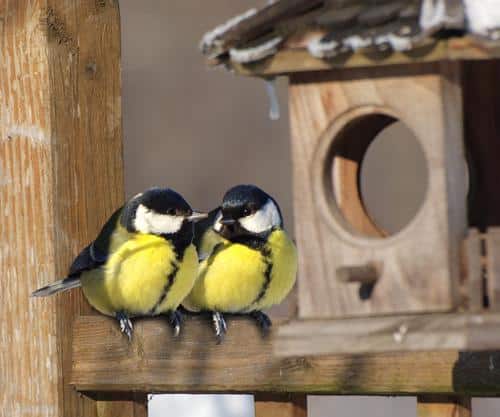 Each year the British Trust for Ornithology (BTO) runs National Nest Box Week from 14 to 21 February. The idea is for members of the public to put up a nest box in their local area to help increase the number of suitable nesting places for birds.  At Earnshaws we supply everything needed to put up your own nest box which you can see here:
https://www.jobearnshaw.co.uk/product-category/planters-garden-decoration/birdtables/
If you want to help even further then you can also monitor the activity in the box and  details of the birds that are using it. If you can make out which species built the nest and check on the number of eggs and chicks throughout the breeding season then even better! Simply register your nest box with the Nest Box Challenge here for all you need to know.
WORK TOGETHER WITH EARNSHAWS AND HELP PRESERVE BRITISH BIRDLIFE!
---
Posted by Earnshaws on 16-Feb-2015