New to Earnshaws – Protek Preservatives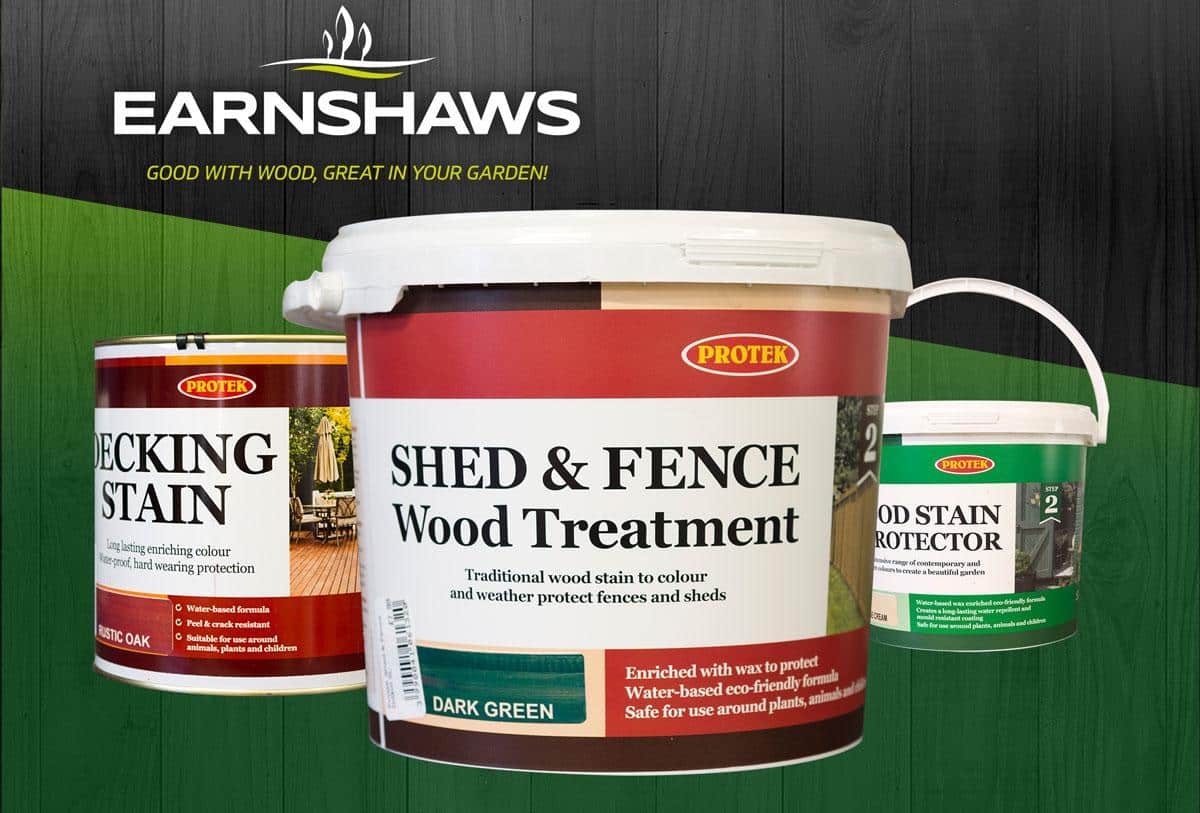 All three Earnshaws Fencing Centres are now stocking a comprehensive range of Protek retail products. Protek's retail range has developed from the industrial products they still make for the timber trade. They are technical coatings designed for wood but offer a modern vibrant alternative to the more traditional brands.
Protek Sales Manager, Darren Stanley, spent an informative day training the staff at all three sites. "With an established reputation for service and quality, a partnership with Protek was the natural choice for us. The excellent product training provided allowed us to seamlessly introduce the range into our centres – our staff started selling with knowledge and confidence from day one" said Richard Earnshaw.
Darren commented "We are delighted that Earnshaws are stocking the full Protek range in all three of their centres. We are concentrating on increasing our distribution network across the UK this year. Protek is now becoming a well-known brand to consumers, due to a high visibility in home and garden magazines and is widely used on television in such shows as ITV's Love your Garden."
You can now find a wide range of Protek products across our three sites, details of each centre can be found here.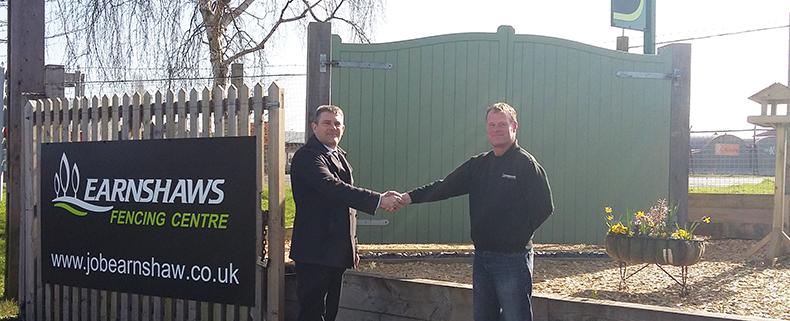 Darren Stanley (Protek, Left) & Jim Scott (Earnshaws).
---
Posted by Earnshaws on 04-May-2017