Picking the right Christmas tree – Norway Spruce or Nordmann Fir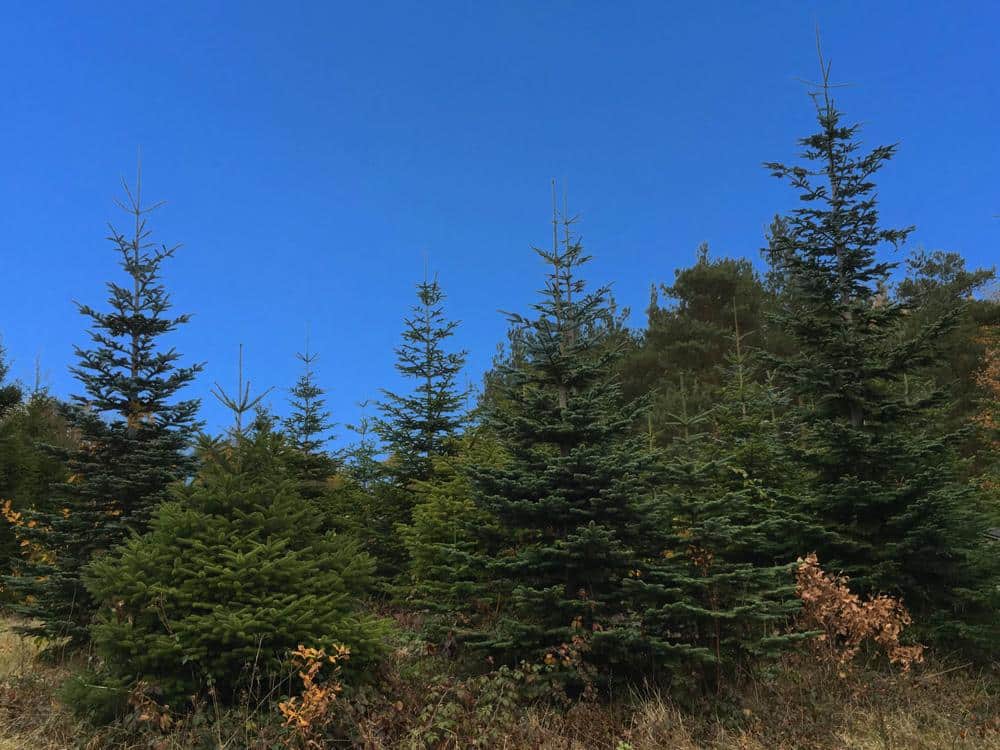 When you head out to buy your Christmas tree this December, you'll likely encounter two different species of Christmas tree – the Norway Spruce & the Nordmann Fir. The two species have quite different characteristics that suit different environments & personal tastes. Being the centrepiece of Christmas, it's important to make sure you take the right tree home, so familiarise yourself with the two species by reading our handy guide.
The Norway Spruce is the traditional Christmas tree of choice in the U.K & is the species typically seen by the front door of No. 10 Downing Street. The Spruce has a full shape right to the top of the tree & has a dense branch structure – perfect for hanging all those decorations on. It also has a richer green colour & stronger festive aroma, so if a highlight of Christmas is the fragrance of the tree in the front room then the Spruce is for you. To top it off, the Spruce is a quick growing species & as a result is usually quite a bit cheaper than the Fir. A few pointers, however – the needles tend to be a little sharper than on the fir, & needle retention isn't the best. Keep the tree well watered & away from radiators however & it should last the festive season.
The Nordmann Fir has rapidly gained popularity in recent years & now often outsells the Spruce! This is in large part due to the good needle retention of the tree, which is often marketed as 'low drop' when compared to the Spruce. Less maintenance of the tree can be a real time saver, especially during that busy Christmas period. The Nordmann Fir has a more open branch structure than the Spruce, which suits those with a less 'Victorian' taste in festivities. The needles tend to be a little softer than the Spruce, which is handy if the children like to get involved in the decorating, & have a lighter green colour. These advantages come at a cost, however – the Fir is a slower growing tree & so typically comes with a higher price tag. Many people find that the Fir isn't quite as aromatic as the Spruce either.
If you still can't decide which tree is right for you, our friendly staff will be more than happy to help you make up your mind. We supply both Norway Spruce & Nordmann Fir trees at our Midgley centre, available from Friday 1st December. We also supply larger trees for village squares, schools, businesses & more – available now. Contact us on 01924 830055 for more information.
---
Posted by Earnshaws on 27-Nov-2017