Pining for a Real Christmas Tree?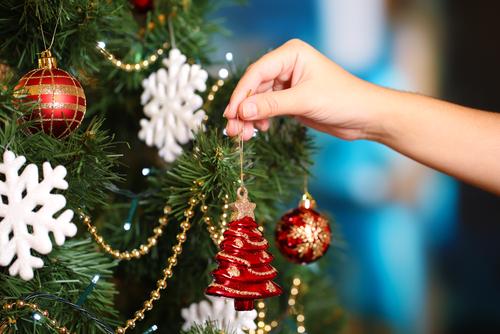 Earnshaws Fencing Centres have a superb range of Christmas trees this December including the Norway Spruce as well as the nation's favourite – the Nordmann Fir. We have every shape and size – guaranteed to bring joy this festive season.
Many trees are cut from our own woodland and we can supply schools, councils, pubs and businesses – pretty much anywhere that needs a larger tree. Our tallest reach as high as 30 feet so don't think your tree requirements might be too much – just come along and ask!
Did you know that the use of evergreen trees to celebrate the winter season occurred before the birth of Christ? Or that the first decorated Christmas tree was in Riga, Latvia in 1510?
The first printed reference to Christmas trees appeared in Germany as far back as 1531. Using small candles to light a Christmas tree dates back to the middle of the 17th century, and Thomas Edison's assistant, Edward Johnson, came up with the idea of electric lights for Christmas trees in 1882.
Artificial Christmas trees were first developed in Germany during the 19th century. These 'trees' were made using goose feathers that were dyed green and attached to wire branches. The wire branches were then wrapped around a central dowel rod that acted as the trunk.
The UK is now self-sufficient in producing trees! In fact the tree in Trafalgar Square, London is the only un-milled tree over 12 feet allowed be imported into the country. The Christmas tree outside No. 10 Downing Street is presented by the winning grower of the British Christmas Tree Growers Association's "Best Christmas Tree" competition.
Why choose a real Christmas tree?
In the first week, a tree in your home will consume as much as two pints of water per day, but they reward us back – Christmas trees remove dust and pollen from the air making them a health benefit for any household. So they don't just look good, they also do us good!
Quick Tips
Just remember that Christmas trees are still living things and therefore need water! It's also good to leave them outdoors for as long as possible before you put them up. Finally try not to put them next to the radiator when you place it in the living room because they don't like it too hot.
---
Posted by Earnshaws on 04-Dec-2014