Sponsoring the 2016 Emley Show!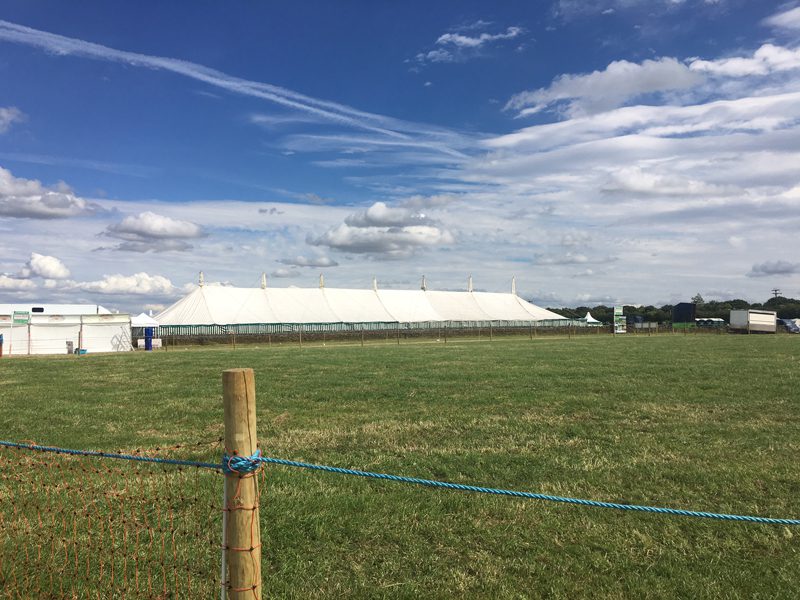 The main events tent
The weather has been fantastic today up at Emley Moor, as these pictures from Daniel Earnshaw show. We are expecting a dry day for the show tomorrow too!
Earnshaws Fencing Centres are once again proud to be sponsoring the Emley Show which takes place this weekend.
Held annually beneath Emley's landmark mast, the Emley Show is one of the most well-attended agricultural shows in the country. It is also one of our favourite events!
Earnshaws Fencing Centres will be sponsoring the stick and woodcarving tents along with prizes. This year promises to attract some of the finest craftsmen from the region and we're excited to see what they've been working on for this year's show.
With a great range of activities, agricultural events, country crafts, family entertainment and competitions to enjoy, the Emley Show makes for a great day out in Yorkshire.
There will be ample free parking in the car park next to the showground, and a free bus will be running from Emley Village throughout the day.
Click here for more information.
---
Posted by Earnshaws on 05-Aug-2016