New 'Wimbledon' Strawberry & Cream Gravel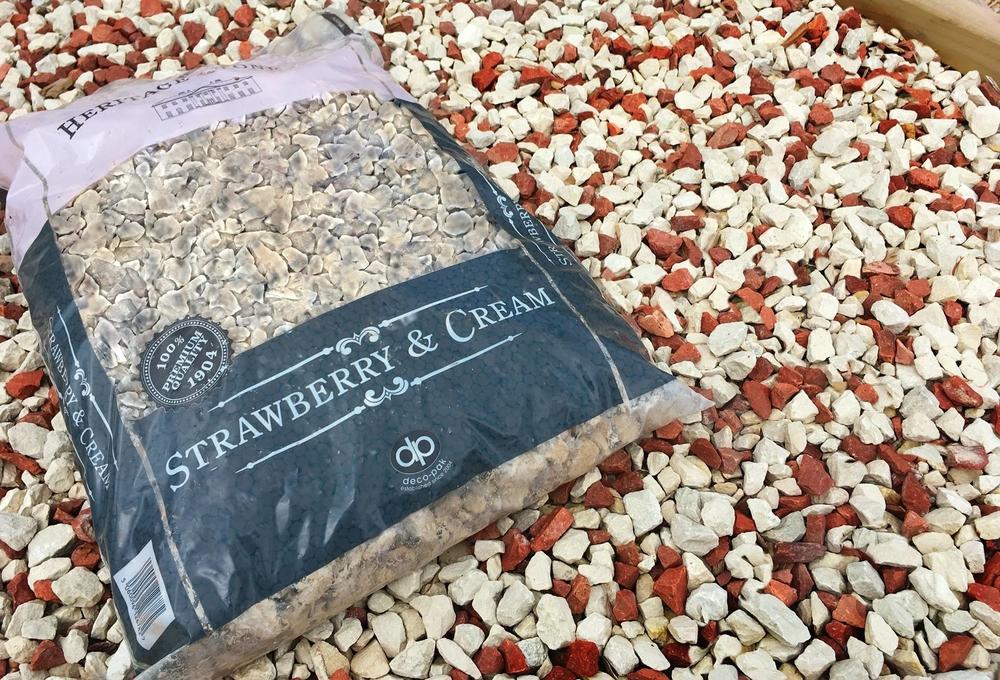 Add a touch of Wimbledon to your garden and get into the sporting spirit with our Strawberry & Cream decorative gravel, new for 2017!
With Wimbledon well under way, there's no better time to get into the sporting spirit than with a bowl of strawberries and cream. The quintessential British summertime treat has become both a staple and symbol of the oldest and most prestigious tennis tournament in the world. On a hot day, they really hit the spot. Not only that, but today is also National Strawberry Sundae day, so there's really no excuse!
Why not make a good call and celebrate the summer sport with our brand new Strawberry & Cream decorative gravel? The mixed doubles of two distinct colours will really give your garden the advantage, and we're sure you'll 'love' it.
Come along to any of our three centres today and pick up a bowl (or bag) of Strawberry & Cream today! Also, be sure to check out our entire range of garden design and landscaping products.
---
Posted by Earnshaws on 07-Jul-2017