Supporting Wentworth Church Music Festival 2017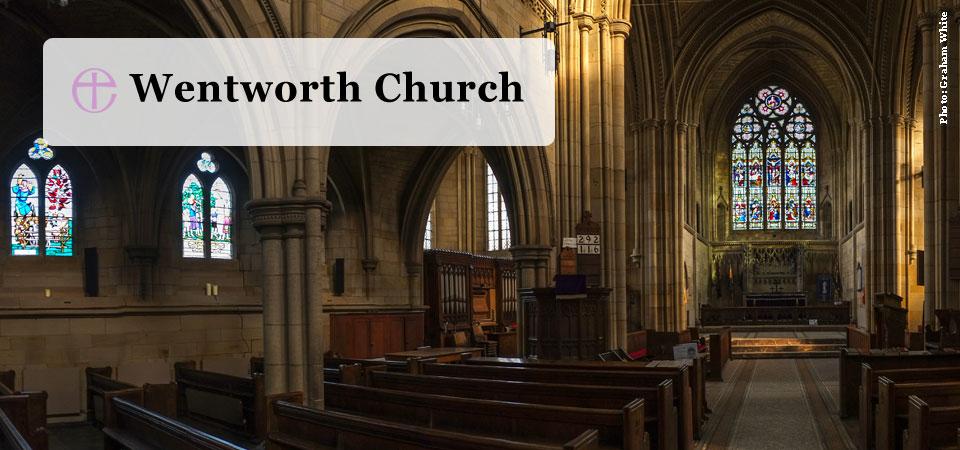 This year's Wentworth Church Music Festival is in full swing. The lovely church in the heart of the beautifully preserved village is just a stone's throw from our South Yorkshire Centre and we are delighted to be supporting this local event again.
For a small village, Wentworth is quite unusual as it has two churches – the partly ruined 'Old' Church and the Victorian 'New' Church. The new church was commissioned in 1872 by the 6th Earl Fitzwilliam at a cost of around £25,000 in memory of his parents. It was designed by John Pearson, who was the leading Victorian architect at that time. (In fact, some people will tell you that Pearson based Truro Cathedral on the design of the New Church!)
As well as the Sunday services, the New Church is often used for art exhibitions and concerts – its excellent acoustics have also made it a popular venue for classical music recording sessions.
Highlights of the 2017 festival include
Company of Voices Monteverdi Extravaganza on Saturday 14th October at 7.30pm
Company of Voices is a unique blend of singing and acting. The music is moving, uplifting and is considered by many to be even better than Mozart! The evening promises to leave you joyous and yearning for more!
The Thurnscoe Harmonic Male Voice Choir on Saturday 30th September at 7.00pm
This choir started in 1924 and is quickly approaching its 90th Anniversary. It remains one of the premier male voice choirs in the country.
Darius Battiwalla – Organ Recital (Music Festival 2017) on Saturday 30th September at 1.00pm
2010 saw the restoration of the magnificent Father Willis organ in Wentworth Church. This concert by one of the finest organists in the region continues the celebration of the completion of this wonderful instrument.
Peter Wrieden – Classical Guitar (Music Festival 2017) on Friday 29th September at 7.30pm
Peter Wrieden began learning guitar at the age of 11 and went on to study music at Exeter University specialising in composition, analysis and performance. He then studied privately with the Australian guitarist Craig Ogden and gained an Associate of the Royal College of Music diploma in classical guitar performance.
The Rockingham Brass Band (Music Festival 2017) on Thursday 28th September at 7.30pm
The Rockingham Band has a long history dating back to 1850 when it was founded as a local colliery band. After the pit closed in the 1970s it gained anew sponsor and a new group of musicians and went from strength to strength.
Tickets for all performances are available from Wentworth Village shop, or by contacting Richard Taylor on 01709 527713.
---
Posted by Earnshaws on 28-Sep-2017