Weather Proof your garden at Earnshaws Fencing Centres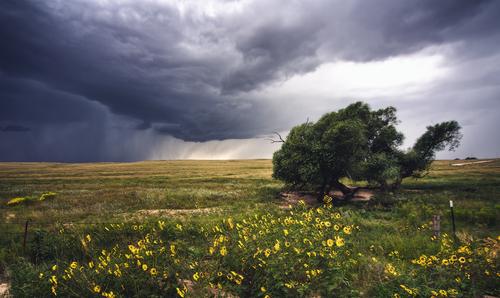 With stormy weather about to hit the UK again this weekend its vital to guard against the very strong winds which can cause havoc in the garden. The good news is that there are many things you can do to help prevent major damage, and by taking a few simple steps your garden can be Weather Ready in no time.
Before looking after your plants make sure any garden tools are locked away in the shed and preferably make sure they're dry before doing so. Gardening equipment can not only get damaged by windy weather but it can also cause a hazard when blown around by the wind.
Smaller potted plants should be taken inside and any hanging planters should be taken down to avoid risk of crashing into windows etc. Perhaps less obviously is to make sure garden trees have their weaker branches removed and ensure they are properly trimmed, as falling tree debris can cause extensive damage. Earnshaws offer a full garden maintenance service if the work is too much for you to take care of yourself.
Windbreaks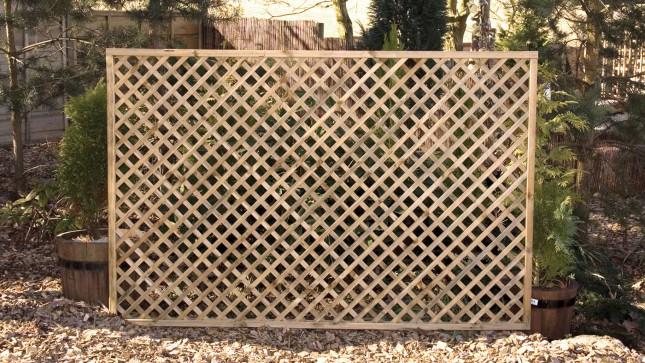 To guard against causing wind tunnels in your garden, use trellis fencing which allows wind to pass through it. Earnshaws provide a range of Lattice and Trellis fencing which are the perfect solution and can be seen here https://www.jobearnshaw.co.uk/product-category/fencing-panels/lattice-trellis/. Not only will the results act as windbreaks they can also make striking decorative features for your garden. Secure them to timber posts and you also have space for even more climbers such as roses.
Make sure all your boundary fences are secure and posts are firmly set in the ground. The section of the fence buried underground will eventually collapse and pull down the entire fence if not reinforced and if you live in an area prone to high winds, replacing your fencing might be the best option. For strong wind resistance, you need to build a fence with gaps in it to let the wind blow through it to reduce the strain on the fence and help it stop collapsing. Take a look at all of our fencing options here: https://www.jobearnshaw.co.uk/product-category/fencing-panels/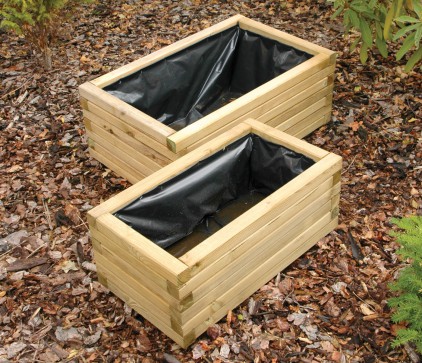 Container grown windbreaks can also be effective, especially where planting options are limited. For example some evergreen shrubs or dwarf bamboo in large tubs can provide an instant shelter for patio areas, and Earnshaws offer a range of timber planters ideal for this purpose – see them all here: https://www.jobearnshaw.co.uk/product-category/planters-garden-decoration/timber-planters/.
Hedges
Wind is very changeable so it can be best to protect vegetable plots and fruit gardens on all sides if  possible. Strategically placing wind resistant plants around the edges of your garden can work wonders by creating sheltered corners and protected planting pockets. Look at what hedging plants thrive in your area for best results and ideally choose varieties which won't require too much clipping back or grow too tall.
If your plants are currently overly exposed to the elements, with a little bit of planning Earnshaws can help you create a more protected and peaceful garden space in just a season or two which will thrive in all weather.
---
Posted by Earnshaws on 09-Jan-2015